Austin-based DJ and producer HRVST drops three fresh house cuts on his latest EP via Slabbed Out Digital, Drippin' Sweat.
---
Drawing from multiple sources of inspiration and skillsets, HRVST continues to utilize his love for all things house music and deep knowledge of the scene to produce highly binge-worthy tracks. With a sound that's self-described as "underground minimal bassline-focused tech house," the Austin-based artist graced labels like Unlearn:Records, Late Night Munchies, and Admit One over the past several years. HRVST has also consistently shown his community support and provided fresh takes via his Slabbed Out Sesh programming on Data Transmission Radio, and in 2022 he launched his own imprint, Slabbed Out Digital.
Following his two-track release on Late Night Munchies in February, HRVST has returned to his imprint with Drippin' Sweat, a three-track EP full of filthy basslines and after-hours vibes. Darker elements prevail overall, while top layers add some lighter moments and keep the EP grooving. "Stress Relief" opens with tidy hits among the grunge that entices listeners into repeated verbal cues, building excitement within the track. It somehow encourages listeners to relax and get moving concurrently with a climactic finish that builds intrigue and flow for what's to come.
The title track is sure to get all the bass lovers ready to have their bones rattled in the best way. Well-produced lighter areas of the track instill a more sublime, celestial environment, while the underpinnings are ever-stalking and grime-fueled. With glowing, movement-filled accents and a percussion-led drive, "City Light" closes the EP with the idea that is well-known to nightlife enthusiasts: the interesting trip back home at the end of the night. Digitally charged in nature, sub-bass tones provide an essential sense of calm and closure to both the track and EP.
Listen to Drippin' Sweat on SoundCloud or pre-save it on your preferred streaming platform when it drops on May 19, and let us know what you think on Twitter!
Stream HRVST – Drippin' Sweat on SoundCloud:
---
HRVST – Drippin' Sweat – Tracklist:
Stress Relief
Drippin' Sweat
City Lights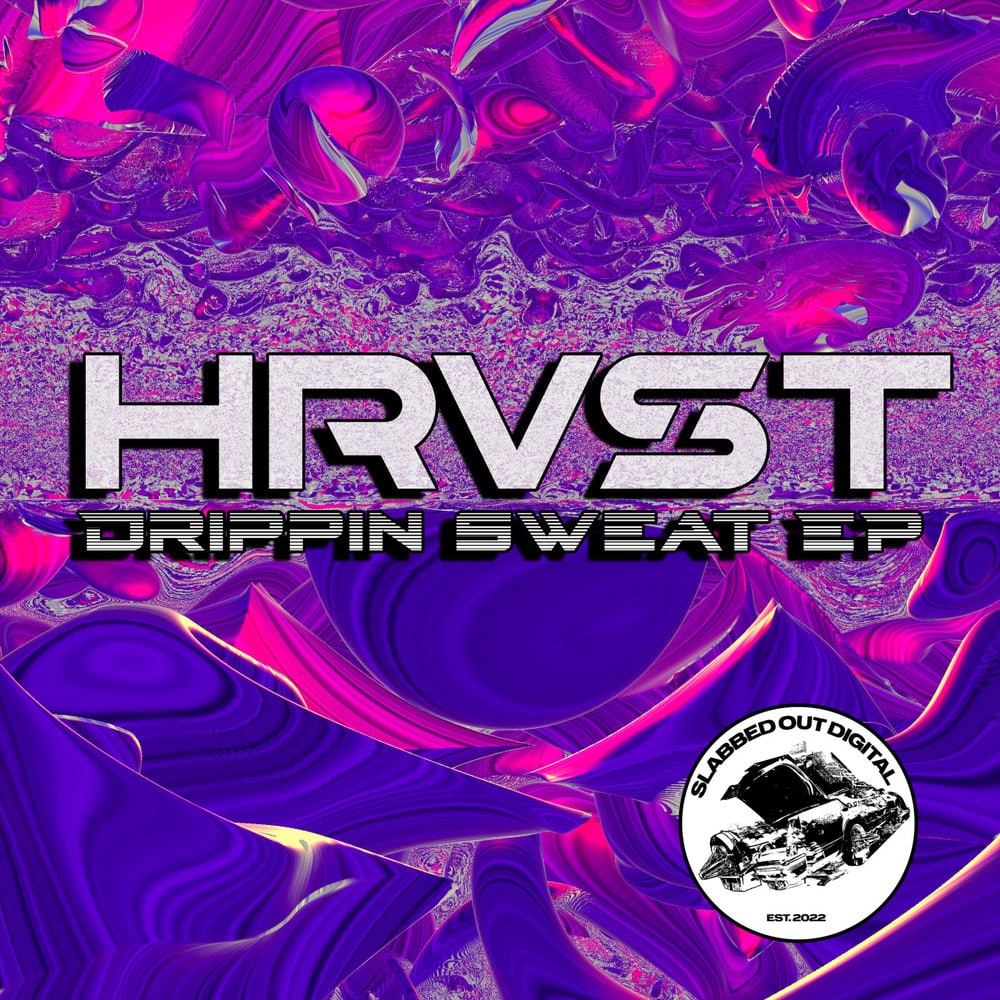 ---
Follow HRVST:
Facebook | Twitter | Instagram | SoundCloud