Eprom provides another chance for fans to soak in his brilliance with "Syntheism Robotics," set to take place at Denver's Mission Ballroom.
---
Eprom is one of the biggest innovators in the electronic music scene who continually sets the bar for groundbreaking ideas. Fans have raved about his latest robotics endeavor after his recent two-night run at The North Warehouse in April, and it makes sense why he would want to provide another unforgettable experience. Today, with much joy, Eprom announced that he will perform "Syntheism Robotics" again at the Mission Ballroom in Denver on July 29.
After the debut of "Syntheism Robotics," all the internet could do was talk about their extraordinary experience. Inspired by his first album in two decades, Syntheism, Eprom wanted to showcase his next body of work in the most special way. Although Portland had quite an impressive initial run, Denver is set to have an even larger-scaled edition that'll reach more eyes than it ever has before. Although the lineup is still in development, there's no doubt that the night will be filled with the perfect like-minded ground-breakers.
After debuting Syntheism Robotics two weeks ago in Portland, it was clear where I needed to bring it next. This will unequivocally be the biggest curated event in the lifespan of my project, and I'm so appreciative and beyond excited to share it with you. This moment will represent a culmination of over 20 years of work.

EPROM
This exclusive one-night event will unleash all of the hard work Eprom has been operating and the fresh approach to the audiovisual world the artist has been deeply diving into. You can expect cutting-edge robot systems from Motorized Precision to set the scene, and it will surely be unlike any experience you've ever had. Join Eprom and absorb his diverse sonic sounds along with his intricate audiovisual performance and see for yourself why he is considered the innovator of the electronic music scene.
Don't miss this one-of-a-kind chance to witness Eprom's latest album in years come to life! If you're wanting to attend, pre-sale registration can be found on Eprom's website. Limited pre-sale tickets will be available May 4 at 10am MST. General sale begins May 5 at 10am MST.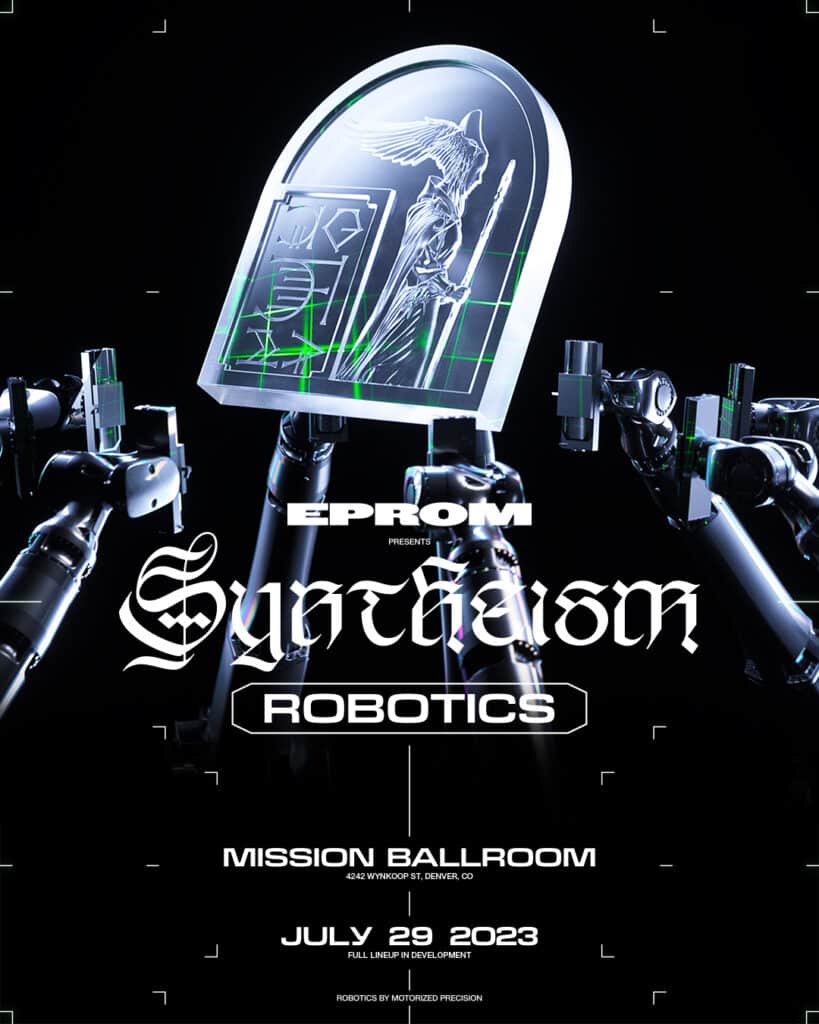 ---
Follow Eprom:
Website | Facebook | Twitter | Instagram | SoundCloud