East Coast-based duo STAR SEED returns to Lost In Dreams with their latest sonic adventure, the eight-track ESSENCE EP.
---
Dynamic duo STAR SEED has made a name for themselves in the realm of melodic bass over the past few years. Not only have these two artists from the East Coast taken the stage at festivals and other venues throughout the US, but they've also dropped off some high-quality releases on labels ranging from NIGHTMODE and Ophelia to mau5trap and Lowly. Now, STAR SEED is carving out a bigger home for themselves on Lost In Dreams and just delivered the ESSENCE EP for fans to bask in.
Previously released singles "I'll Be There" with Nina Sung and "It's Just You" with Nytrix helped set the tone for what was to come on ESSENCE when they dropped earlier this year. These two tracks act as bookends for the EP itself, with STAR SEED's collaboration with Nytrix arriving as a proper introduction to the release with its larger-than-life, cinematic sound and emotion-fueled vocals, while their tune with Nina Sung delivers the finishing blow.
In between those two tracks are some stunning soundscapes that deserve mention. "Sunrise" will immediately brighten your day with its uplifting elements and punchy bass stabs, which play in contrast to tracks like "The Abyss," which offers a darker, eerie bass-fueled ride into the darkness as the duo teams up with Fruit. The final single from the EP, "Circles" with Meggie York, is also gorgeous, with powerful lyrics front and center and a backing track filled with heavenly builds.
Listen to ESSENCE on Spotify or your preferred platform, and make sure to follow STAR SEED on social media to stay updated on future releases and shows.
Stream STAR SEED – ESSENCE on Spotify:
---
STAR SEED – ESSENCE – Tracklist:
It's Just You (with Nytrix)
Sunrise
Falling (with Zoe Moon)
The Abyss (with Fruit)
Whatever It Takes (with Crunr)
Daylight (with Charity Vance)
Circles (with Meggie York)
I'll Be There (with Nina Sung)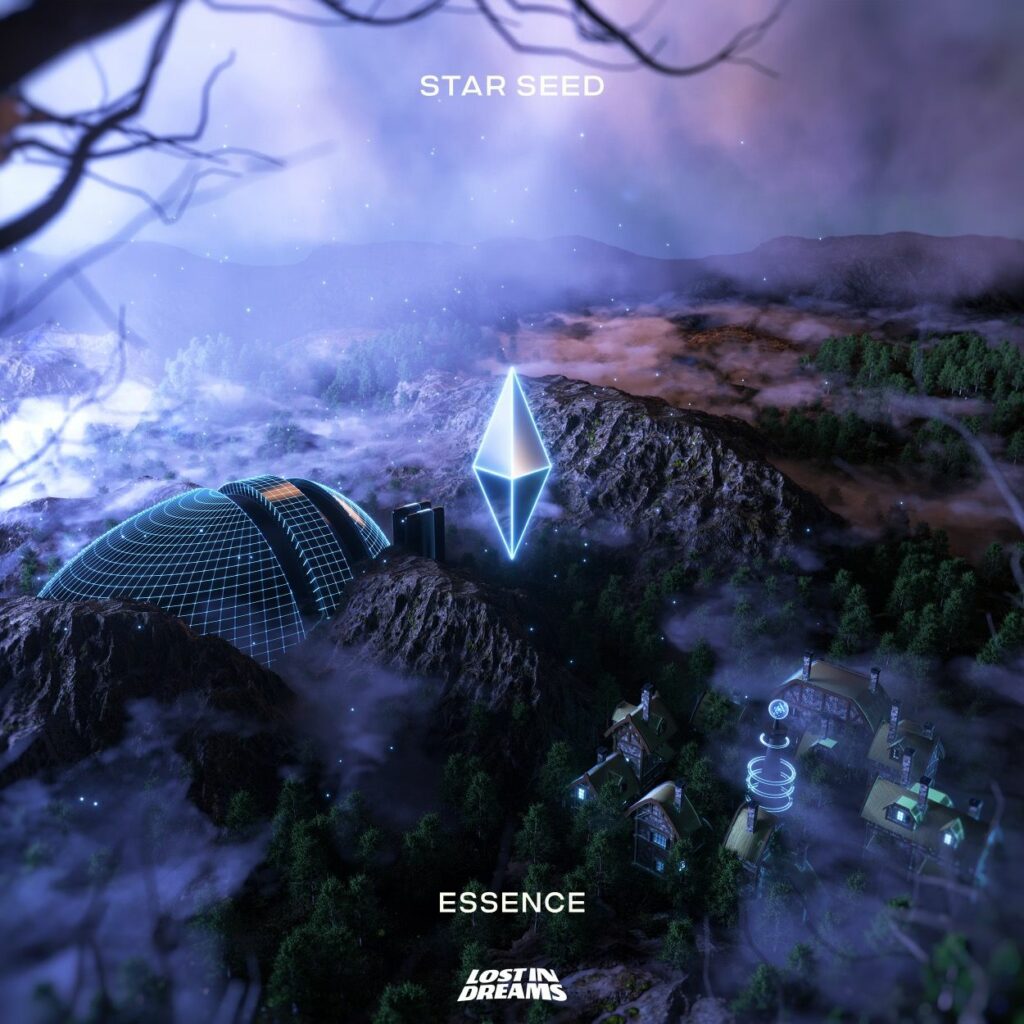 ---
Follow STAR SEED:
Website | Facebook | Twitter | Instagram | SoundCloud | YouTube