V2 Presents is bringing a heavy dose of house music to Salt Lake City with Get Funky, featuring Chris Lake, Dom Dolla, SIDEPIECE, and more.
---
House music continues to reign supreme among other genres in the scene, and clearly, there's no stopping its domination. While those in massive hubs for dance music are treated to festivals and curated events on a seemingly regular basis, other reaches of the US, like Salt Lake City, don't always get as much love as they should. But V2 Presents is helping change just that with each passing year, and the recent lineup announcement for Get Funky only further showcases that.
Set to take place on June 23-24 at the Great Saltair Amphitheater, Get Funky is a dream for any house music lover in Utah who is looking to get their next fix of sensational beats. Past editions have featured standout artists in the scene, and this year is no different with another jaw-dropper of a lineup that includes major names such as Chris Lake, Dom Dolla, Walker & Royce, and SIDEPIECE.
Joining Chris Lake and Walker & Royce on Friday are Lee Foss, Bijou, Mija, and Lazer Kitten, giving attendees a range of sounds to dance the day away to with friends. Then, Saturday kicks up the dial with slated performances from TOKiMONSTA, HoneyLuv, Blossom, and Sunlit Britt, four fantastic DJs who have become known for their dynamic range of styles and will pair perfectly with Dom Dolla and SIDEPIECE at the end of the night.
Don't miss your chance to catch these house artists in Utah when Get Funky makes its return to the Great Saltair Amphitheater. Single-day and two-day GA passes and charging lockers to stash your gear are available now – so head over to their website to make your purchase!
---
Get Funky – 2023 Lineup: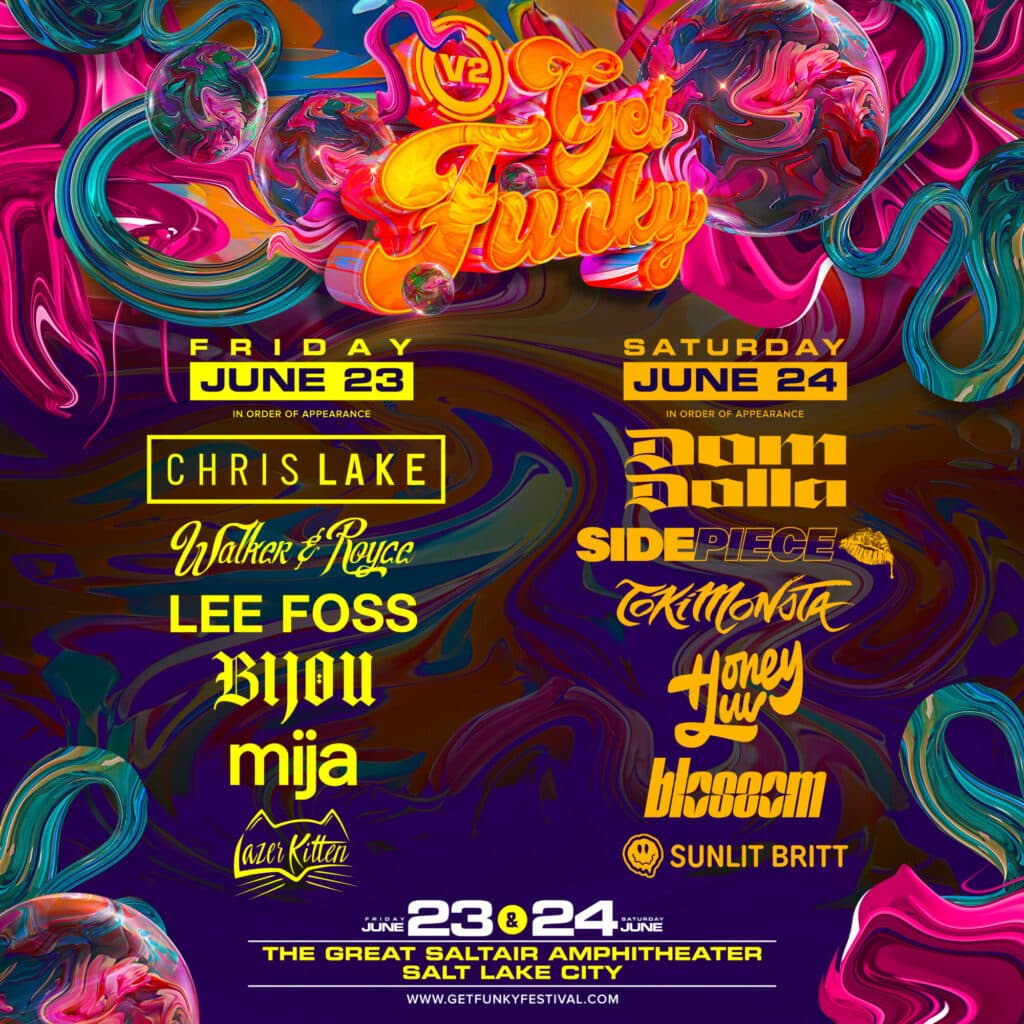 ---
Follow Get Funky: