Helsinki-based artist SØNIN stopped by to break down his debut EP, his relationship with Anjunabeats, and more.
---
If you're looking to expand your trance music palette, look no further than Anton Sonin, who goes by the moniker SØNIN. Growing up in Helsinki, his Finnish background has largely influenced his mature, ethereal sound. SØNIN's music is full of emotion and features long, deep melodies that are almost reminiscent of Helsinki's long, cold winters. As one of Finland's hidden treasures in the industry for over a decade, it was time for him to give listeners a real taste of his signature sound. After racking up quite an impressive track record over the years, the Anjunabeats rising star decided to take his career to the next level with the release of his debut EP, Affection.
Although this is SØNIN's first EP on Anjunabeats, his close relationship with the label dates back to 2010. "We have worked many times during the years. The first time actually was almost 15 years ago when I collaborated on 'Black Is The New Yellow' with Super8 & Tab. I did some songwriting stuff for Yotto on his first album Hyperfall, and we also collaborated on a track for Anjunadeep Volume 10." He added, "When everything stopped during Corona, it gave me a push to work and focus on my own music again, as I did a lot of writing and production for other DJs and artists in the past."
[Anjunabeats and I] share the same values and enthusiasm for things so everything feels very smooth. They really push me forward every time in the A&R process, to turn every stone and to get the best out of the record. That's what makes them best in the business.

SØNIN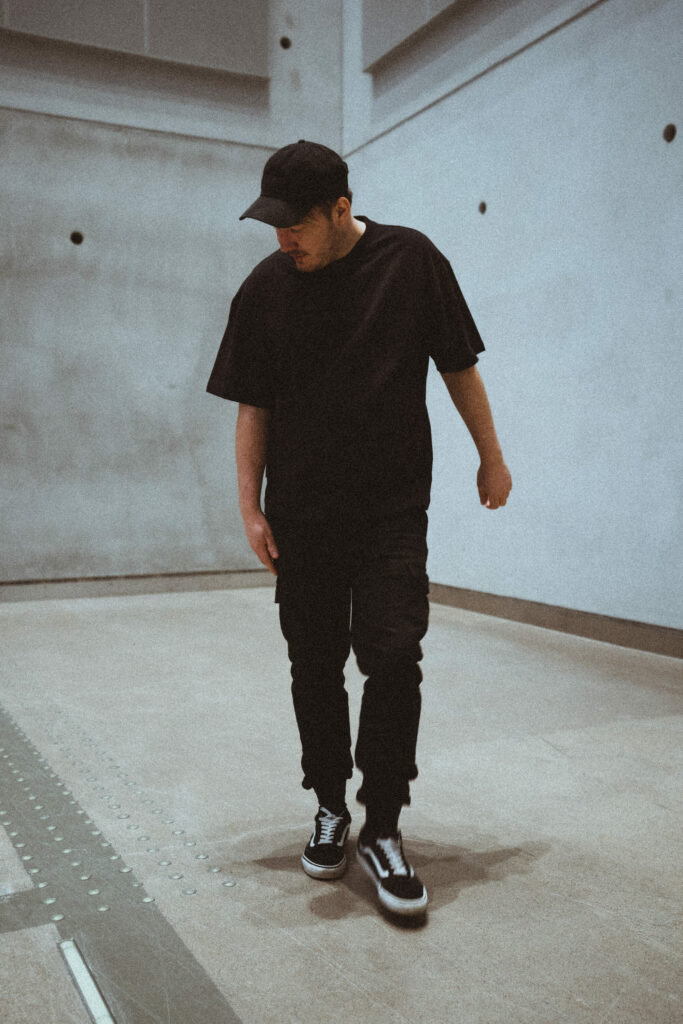 SØNIN's long history with Anjunabeats has provided the perfect home for him and his music and paved the way for his success.
The four-track Affection EP takes you on a sonic journey into the mind of the Finnish producer. "Most of the songs were made during Covid when we still had restrictions and couldn't go out to party, so clubbing experiences of my own inspired me as a kid in the Helsinki rave scene," he said. "So the EP is the story of affection for dance music and club culture."
"Passion" with Anjunabeats resident Oliver Smith climbed the Beatport Trance chart, peaking at #1. But how did this dynamic duo join forces in the first place to create one of the most favored tracks on the EP? "I had the first demo of the song, and Gareth (label manager of Anjunabeats) heard it and suggested we finish it together. It was really fun to work with Oliver, as the first Anjuna record I ever bought was one of his old Smith & Pledger ones. It felt really special for me to do it with him."
"Waterfall" and "Luna" act as standouts as SØNIN teamed up with Lewyn and Aiobahn to bring those two tracks to life, and EP also features an alternative mix for the title track, "Affection." The reason being, "The Alternative mix was actually the first writing demo I did of the track, and the team ended up liking it enough to include it on a final tracklist."
The future is looking bright for SØNIN, and now that he's got an EP under his belt, he plans to release an album "hopefully sooner than later!" As for dream collaborations on Anjunabeats, "I really like Ben Böhmer's stuff, and to collaborate with Above & Beyond would be an amazing experience." Maybe we'll get to see his dreams come true on his future album.
Stream Affection on your desired platform and make sure to keep up with SØNIN's journey by following him on social media.
---
Follow SØNIN:
Facebook | Twitter | Instagram | SoundCloud