Woven Thorns cultivates haunting vocals and captivating sound design in her new EP Pull Me In, out now on Deep, Dark & Dangerous.
---
In the realm of music production, only a handful of producers have what it takes to captivate and create a simulation of music that will haunt you for ages. One of those is Woven Thorns, the LA-based producer whose sound has made her an artist to keep tabs on. The creatrix has hit the nail on the head for hypnotic dubstep paired with a personal touch of vocal manipulation and layering, showing both musicality and niche sound design. As one of Deep, Dark & Dangerous' newest additions to the label, her sound adds the perfect element to the collective, keeping that mystical tone but with her own stylistic sampling and lyricism.
As a result of her come-up, tunes like "From Grace" and "Known Enemy" with Mesck just this past year have showcased her talents to the masses, garnering recognition and praise from artists like Sicaria Sound, TRUTH, and even having a nomination from the 2022 Duploc Dubstep Awards. She has also opened for industry greats like Eprom, played at the DDD Meow Wolf takeover, was featured on mixes across the globe, and plans on taking the music world by storm. Now, she's landed the Pull Me In EP on the imprint to showcase her sound further.
Pulling in the listener with a vibe of a demonic music box, "Broken Pieces" paints a story that creeps out and captivates the listener, with grinding basslines and eerie sounds of laughter, announcing the witching hour that is to come. "Sacred" flips some French vocals into another dimension, sampling it atop a melodic, head-bopping beat that's a 140 lover's heaven. Listeners can expect to be blown away by "Between Shadows" and its flip of some otherworldly vocal tones, riffing into the ether atop some undertones of booming drums and crows in the distance, creating a strong sense of auditory imagery.
"Silent Wounds" carries the theme of unlocking one's darkest secrets, playing on the idea of melodic innocence into the fog of gritty, encapsulating bass that converses back and forth with the simple piano key echoes. The title track finalizes the EP in such a cataclysmic way, really putting Woven Thorns' vocals at the forefront. The track plays along with some old-time samples, into some futuristic sound design and instrumental layering, pulling from different musical eras into one booming dubstep track – as if the Bioshock game was put into a song.
Pull Me In tells a story with multiple narratives, but a strong theme of unlocking one's auditory limits and creating haunting beauty through music is clear. If this is the level Woven Thorns is already bringing to the table, we can expect nothing less of some greatness to come for the songstress.
Follow Woven Thorns on socials, stream the Pull Me In EP on your favorite platform, and let us know your favorite track over on Twitter! You can check out her new tunes live in Seattle alongside artists like Wraz, Bukez Finezt, and more on April 28, which has limited tickets still available.
Stream Woven Thorns – Pull Me In EP on Spotify:
---
Woven Thorns – Pull Me In EP – Tracklist:
Broken Pieces
Sacred
Between Shadows
Silent Wounds
Pull Me In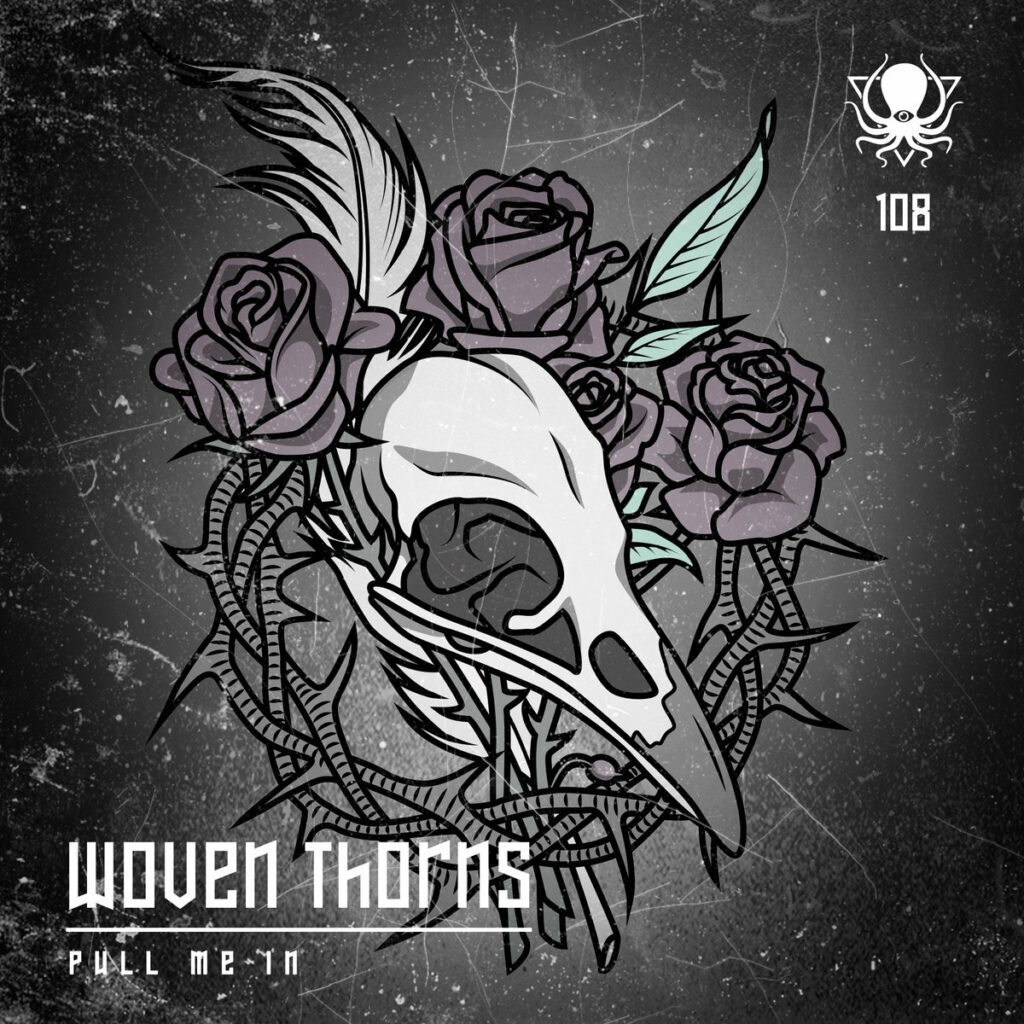 ---
Follow Woven Thorns:
Facebook | Instagram | SoundCloud | YouTube