Bart Skils explores his creative energy and his outlook on the world as he dives into his latest release, Roll The Dice, and more.
---
Tenacity and vision are two strengths an artist must possess for success. In the world of electronic music, these traits permeate the upper talents through and through. Bart Schils, better known as Bart Skils to the world at large, is no stranger to either of these. Five years ago, his collaboration with Adam Beyer, "Your Mind," took over Ultra Music Festival with a defining bit of techno gold that infected its way into sets around the world.
Since then, Bart Skils has not rested on his laurels – continuing to drive the music scene in The Netherlands and beyond. With his musical success on Drumcode, Bart also drives the scene with an innovative residency known as "Voltt" in Amsterdam. This circle around the sun invites us again down the rabbit hole with Bart Skils, thanks to his latest release, Roll The Dice. This two-tracker has seen solid performance for the techno producer since it was teased last year and currently sits atop the Beatport charts now that it's officially landed.
With the release now locked in and Bart Skils heading forward, we sat down for a brief chat about the track, his creative process, and the global dance music scene as a whole. Now it's your turn to Roll The Dice and dive deeper with the artist Bart Skils by checking out the full conversation!
Stream Bart Skils – Roll the Dice on Spotify:
---
Good afternoon, Bart. Thanks for taking a moment to hang out with us and discuss your new release and your perspective on the scene. You posted about how excited you are for the release of "Roll The Dice" after months of teasing it out in sets. What elevates "Roll The Dice" and "Into the Clouds" for your 2023 plans?
After the COVID times, it took a while for the scene to start up again. 2022 got us in good shape for that, and 2023 will be booming. We have a whole lot of great releases planned that will be rolling out over the coming years, including a few good remixes. My next Drumcode release, for example, will be a new collab by me and Weska called 'Something More.' I can't wait to share all my new stuff with you all.
As the follow-up to last year's "Horsepower," is there anything different in your approach to making music this year? Have you added in any new tools or found a new direction that your music is taking you?
Horsepower was a big track for my 2022 summer, like 'Roll the Dice' will be for 2023, but I don't really have a different approach in direction for making music. I always produce with the idea of using the tracks in my sets. So when I feel I need a deeper groove track, I make that. Or when I feel I need a peak-time party banger, I go into the studio and start writing from that perspective.
Given your long-established history in the world of electronic music, how have the recent changes on the mainstages of the world, and the rise of techno towards the big stage, affected your perspective or approach?
Techno is still growing and growing. It's incredible to see a whole new generation dancing to it, and I love all developments. At the moment, it's a lot about faster BPMs wise, so we all embrace it as part of the current state of mind. Also, in the USA, for example, you see a huge jump into techno which is great, and I love playing in all the cities all over the country.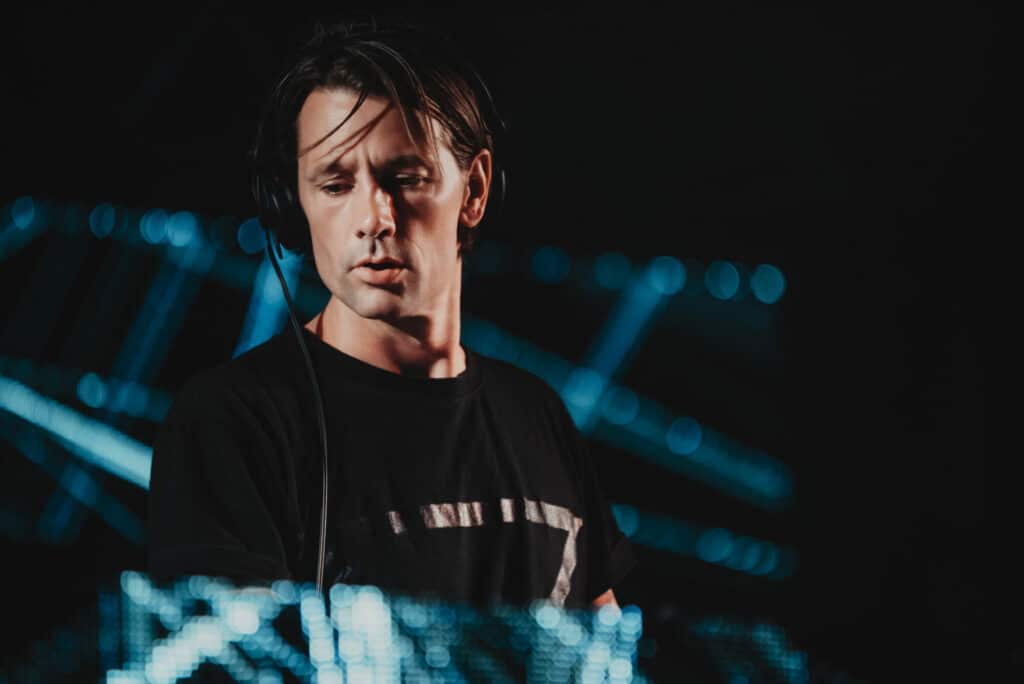 Let's dive a bit into that storied history as well. During a recent dive into the catalogs on Beatport, I noticed the re-release of your remix of Push's classic "Universal Nation" remastered out on Bonzai Classics. When you look back at the world of electronic music over the past two decades, what stands out to you most today, and is there a legacy or impact you hope carries towards the future?
As I mentioned, there are always trends like harder, faster, more melodic, or more minimalistic, etc. But for me, it's the driving groove that guides me through the time. I always look for big phat grooves to play whether it's hard, more melodic, or deeper. The music that I've made and will make in the future will be part of that legacy. 
Based in Amsterdam, how do you feel the city represents electronic music today? Do you still feel excited about Amsterdam Dance Event (ADE) and its impact on the scene? Is there anything you think people should know about a city or country and its role in electronic music culture? 
Growing up in Amsterdam amongst its dynamic music culture was amazing. We have a great long, rich club culture, and the festivals we have are incredible. So many good events have led to techno and house being the main music culture of The Netherlands, and people come from all over the world to be part of that. ADE is a yearly highlight in our calendar, and the Drumcode parties we do at the legendary Awakenings at Gashouder are a peak moment with everybody from the industry around. So yes, I love Amsterdam and everything around it.
You've been a large part of the festival market worldwide and a key member of the Drumcode and Awakenings family. Has the market shifted over the years for those events? Have you seen interest grow or dwindle since the COVID-19 pandemic impacted both The Netherlands event scene and the event market as a whole? 
After the pandemic, the scene had to settle a lot. Many promotors left the scene, and it took a while for both new and established promotors to get back on their feet again. But now it's flourishing again, and we see many new highlights all over the world. Techno is growing huge in the USA, and touring Latin America and Australia is still as great as ever.
Finally, for some fun, what do you enjoy listening to outside of electronic music? What may surprise fans that you find inspiring for everyday enjoyment and entertainment?
When I'm not in the studio or at events, I like to listen to a lot of classic dub or search for world music. I love to discover unknown music from various cultures. It opens up my mind and can set different moods and vibes. I love that!
---
Follow Bart Skils:
Website | Facebook | Instagram | SoundCloud