Mark Sherry, Alex Di Stefano, and Renegade System whip up some fantastic trance energy for Outburst Presents Prism Volume 04.
---
Anyone who loves to get swept away by the sounds of trance should have Outburst Records on their short list of labels to keep an ear tuned to. Headed by Mark Sherry, this imprint has hosted some of the most immense tunes in the genre over the years, with major names and rising artists alike gracing the discography. Back in 2016, Outburst dropped off the first volume of the Prism compilation series to the delight of the global trance family, with a second following in 2017 and a third in 2020.
Now, nearly three years after the third volume dropped, Prism has returned to inject a dose of energy into your veins once again. This time around, Mark Sherry has looked to a familiar face, Alex Di Stefano, to make his second appearance in the series. Additionally, Irish DJ and producer Renegade System has been selected to curate tunes to round out this trance trifecta with even more immersive soundscapes.
The first mix from Mark Sherry features a whopping 24 tunes as he runs through releases from the likes of Freak Unique, Jordan Suckley & Kutski, Systembreaker, Marco V, and Scot Project, among others. Of course, he's layered in plenty of his tunes as well, such as "Smiler" with Steve Dekay, "Beyond Starlight" with Sygma, "Sacrosant," and "Tambores De Carnaval" with Smith & Brown.
Alex Di Stefano takes the reins next and delivers a plethora of trance goodness in his mix. Not only does he layer in his gems like "Chemistry," "The Hybrid," and "Injection," but he dives even deeper with selections from Dyno, Thomas Schumacher, Jackob Rocksonn, Frankyeffe, SveTec, Markus Weiglet, and more.
The final mix sees newcomer Renegade System dominate the soundscape with a helping of dynamic, impressive tracks. It's off to the races with Project 8's "Bad Idea" starting the ride before he glides through tracks like Tasso's "Alocin," Gary Maguire's "No Problem," Shugz's "XTC," RJ Van Xetten's "F# Bombs," and Paul Clark's "Crank."
Listen to Outburst Presents Prism Volume 04 on Spotify or your preferred platform, and let us know which mix filled you with trance energy on Twitter!
Stream Outburst Presents Prism Volume 04 on Spotify:
---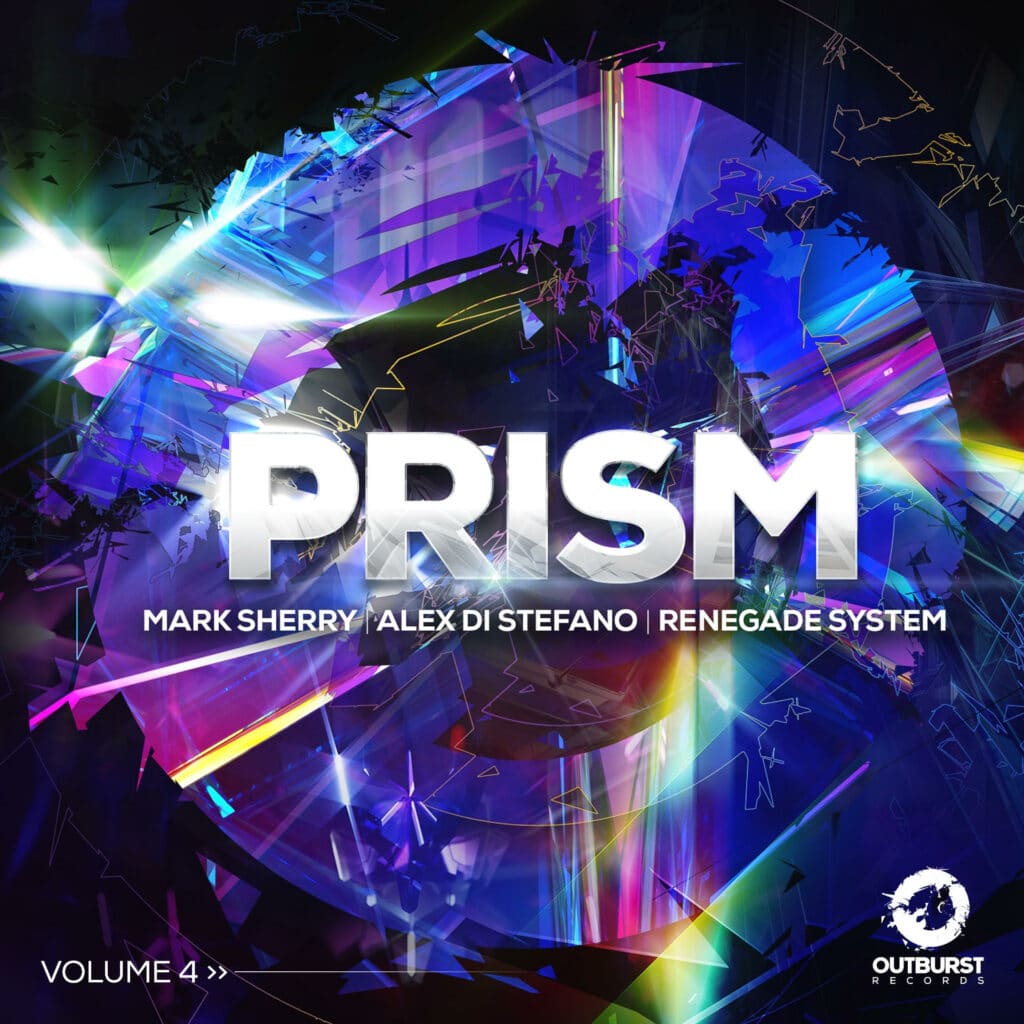 ---
Follow Outburst Records:
Website | Facebook | Twitter | Instagram | SoundCloud | YouTube