Dirtybird curated tunes from David Tort, Mr.Diamond, Deefo, and Lenny Kiser for their Birds Of A Feather compilation.
---
Dirtybird Records might have had its start in the United States, but over the past decade, they've continued to sink their teeth deeper into the rest of the world. Artists from Europe, South America, and Asia have landed releases on the imprint during this time, and now they're putting their global presence on full display with a fresh compilation to dance the day away to – Birds Of A Feather.
This four-track release features hand-picked tracks from different corners of the world that all feature the sounds that have helped define Dirtybird. "Hey Yeah!," a track from Spanish producer David Tort, opens the compilation and packs a punch from the jump with its spacey synths and punchy bassline. Once you've felt like you've fully lost your mind in the opening seconds, Tort strips everything back with quick vocal stabs and scattered elements that enhance the wonky, weird nature of this tune.
My track was inspired by intimate dark rooms and vast festival crowds. It's my signature sound with a modern twist that keeps it both underground and sexy. Using a vintage synth, I wanted to create a main sound that's both timeless and cutting-edge.

David Tort
Dirtybird then takes a trip to South America and visits Mr.Diamond, who graces the release with "Bakeneko." This tune from the Ecuadorian artist kicks the dancefloor energy up another notch with its hypnotic house ride that was clearly made with dancefloors in mind. For the next track, the flock takes flight across the Pacific Ocean to land in Indonesia, where Deefo drops a groove that will "Take Control" of your soul with a blend of vocals, piano notes, and alien-like blips.
And just when you thought that they'd forget their home base in San Francisco, Lenny Kiser comes in for the finishing blow with "Opal." This one flips the script compared to the other three with a deep, progressive groove that sees the producer experiment with different rhythms, distortion, and percussion to create an immersive soundscape that you can't help but get lost in.
Listen to Birds Of A Feather on Spotify or your preferred platform, and let us know which track you loved the most on Twitter!
Stream Dirtybird's Birds Of A Feather on Spotify:
---
Dirtybird's Birds Of A Feather – Tracklist:
David Tort – Hey Yeah!
Mr.Diamond – Bakeneko
Deefo – Take Control
Lenny Kiser – Opal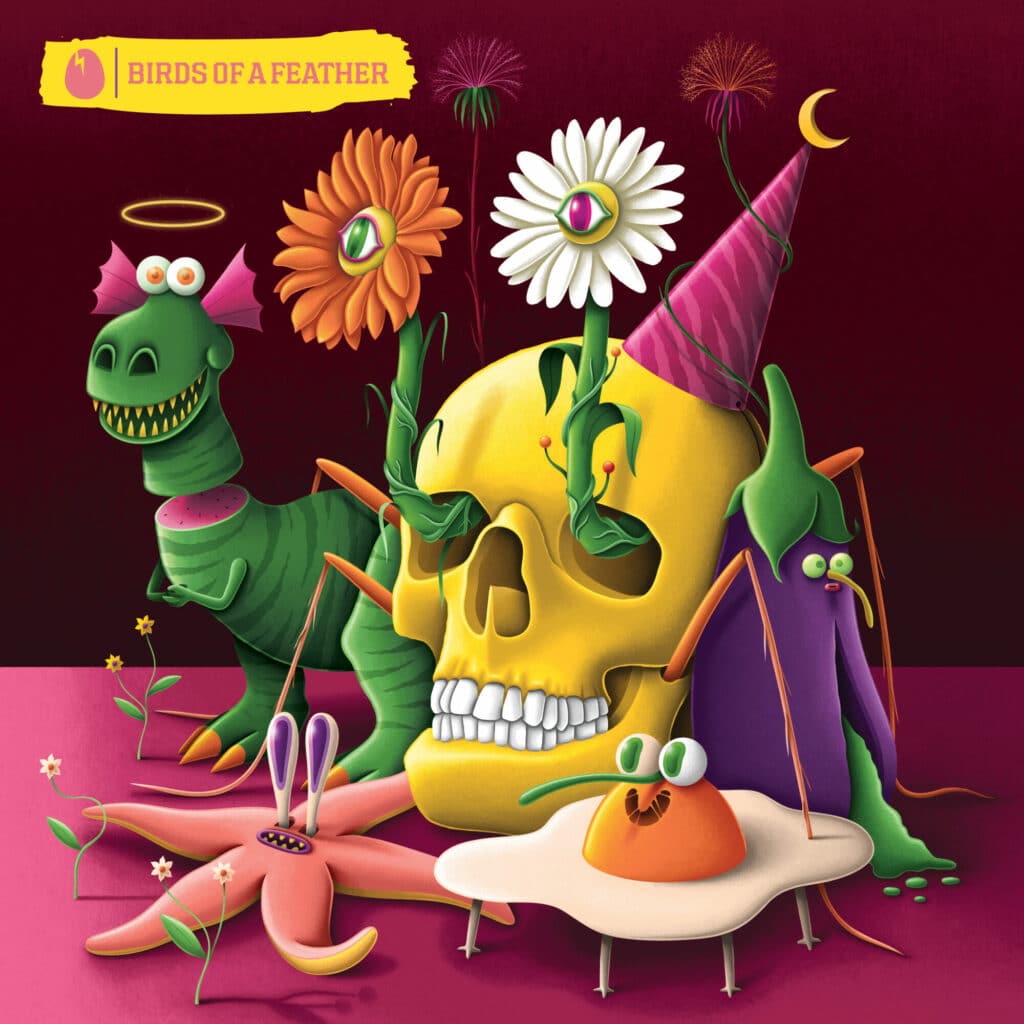 ---
Follow Dirtybird:
Website | Facebook | Twitter | Instagram | SoundCloud | YouTube