Renowned artist Mat Zo returns to Anjunabeats with his two newest dynamic tracks, "Les Mishegas" and "Shut Up," in tow.
---
When you look at the artists on Anjunabeats who have truly made a mark on the scene in more ways than one over the years, there's no doubt Mat Zo deserves mention. This beloved DJ and producer has carved out a unique niche for himself in the electronic music scene as he's crafted everything from trance and progressive anthems to drum and bass heaters. While he's graced a number of labels and even runs his own, some of his most beloved releases have found a home on Anjunabeats, including two albums, Damage Control and Illusion Of Depth.
Fresh off a recent performance at Beyond Wonderland SoCal that captivated the crowd and swept them off their feet, Mat Zo has now returned to his home on Anjunabeats with Les Mishegas / Shut Up. These two tunes from the UK-based artist see him break into the depths of his influences from the realms of heavy metal and psychedelia to create mesmerizing trips that will leave any listener breathless.
"Les Mishegas" gets your engines up and running from the start as the track effectively counts down to the green light so you can drive forward like a bat out of hell. The rolling bassline carries through as electro house elements are littered throughout for added hypnotic flair and ambiance while simultaneously kicking the energy up a notch.
On the flip side, "Shut Up" begins with a relaxed beat with chanting vocals that grow prominently with each passing second. The crescendoing beat then drops into a house-fueled bassline with punchy percussion that will leave you feeling as if you're watching the track performed live while dancing under the stars by a warm fire. Some groovy synths and spacey blips arrive in the mid-section to further showcase the dynamic abilities Mat Zo brings along with him, and you'll find yourself wanting to shut up and just bask in the glory of this masterful producer.
Listen to Les Mishegas / Shut Up on Spotify or your preferred platform, and follow Mat Zo on social media to stay in the know on future releases and show announcements!
Stream Mat Zo – Les Mishegas / Shut Up on Spotify:
---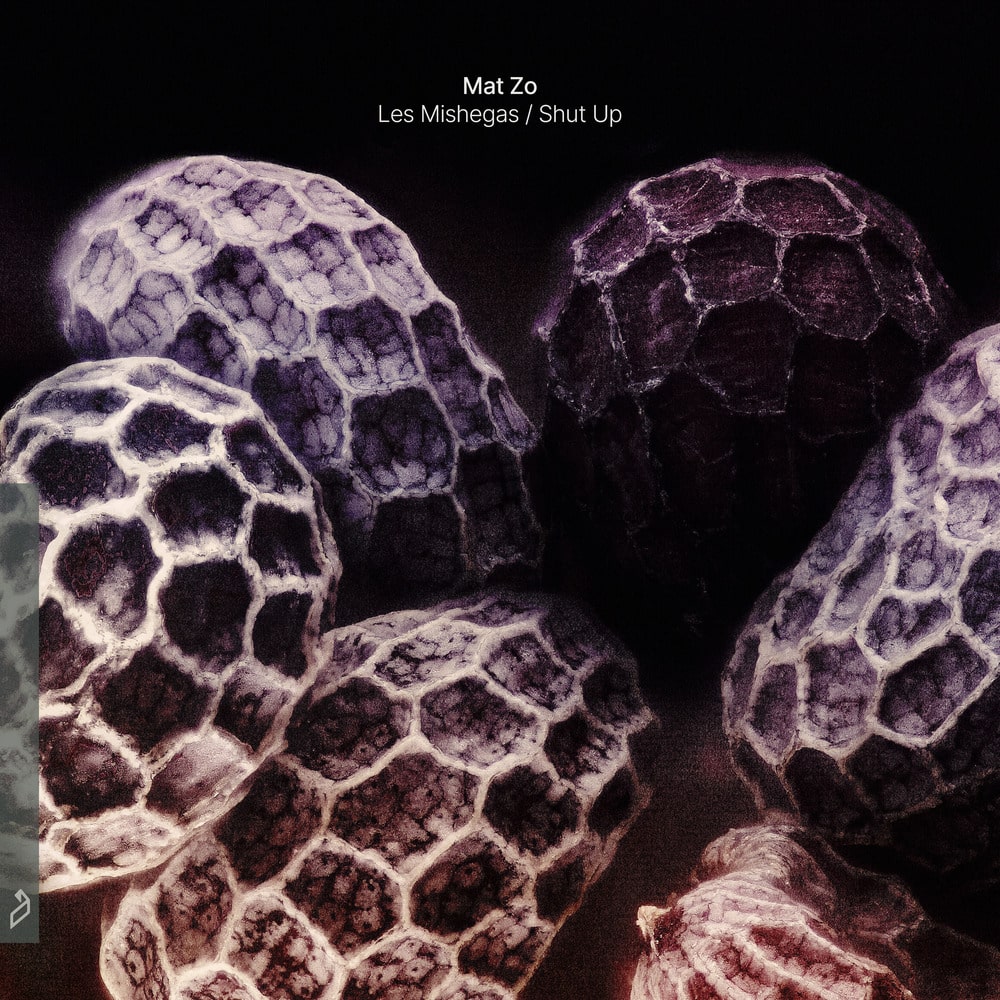 ---
Follow Mat Zo:
Website | Facebook | Twitter | Instagram | SoundCloud | YouTube | Twitch