Get to know the story behind indie electronica artist Jai Paul ahead of his first-ever live performance at Coachella.
---
The Jai Paul story is one that will go down as one of the most tangled in modern music lore. One of the most elusive and sought-after artists the music industry has seen to date, the London-based producer and singer-songwriter burst onto the scene in the most humble of ways – by uploading a demo track to his MySpace page in 2007. Though this simple act would eventuate in his discovery and subsequent rise to fame, it would unfortunately also lead to an unforeseen catastrophe, including a leaked album and a seven-year hiatus.
With a discography that packs a colossal punch despite its lack of size, Jai Paul is renowned for redefining the pop and electronic sounds of the time with his distinctive approach to sound design. His production has influenced countless contemporaries, with artists like Disclosure, KAYTRANADA, and Flume all expressing their adoration of Paul and his groundbreaking sound. Dubbed by many as one of the most important and influential artists in this generation of musicians, his impact has reached far and wide since his initial rise in the scene.
Recently, he was announced on the Coachella 2023 lineup, where he will be performing for the first time ever since the beginning of his musical career. This news came as a delightful surprise to fans across the board who were not expecting to see his name on the roster, and those who have been awaiting his return to music are more than enthusiastic about this monumental booking. Looking ahead to his performance debut at Coachella, join us as we take a look back at the rollercoaster career of electronic artist Jai Paul.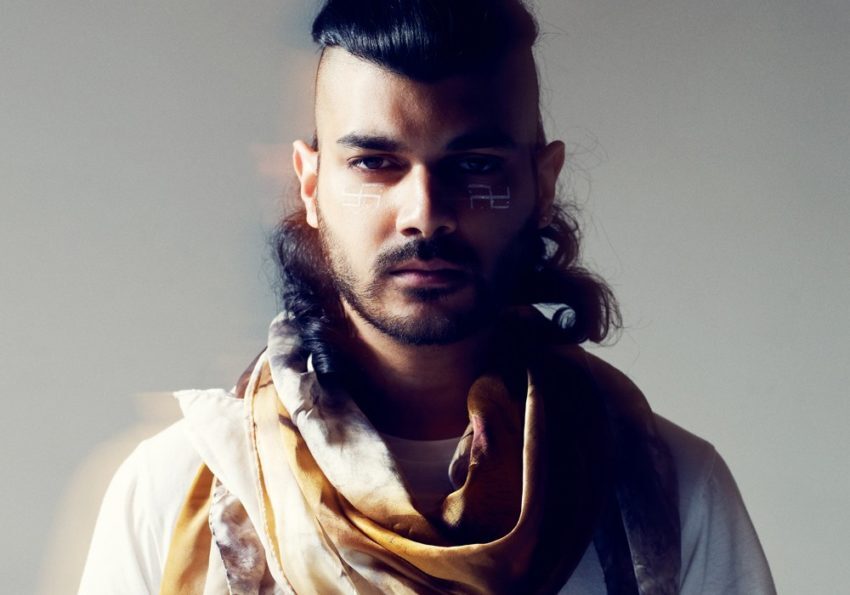 2009-2010: Jai Paul uploads his first demo to his MySpace page, gaining tons of traction.
While some of us are barely too young to remember the MySpace days, those who don't remember the chokehold it had on a generation of kids. In 2009, a then-19-year-old Paul took to the platform and uploaded a demo of his 2007 track "BTSTU," which would come to receive massive accolades from everyday listeners and critics alike in the years following. All it took was one listen to the song's roaring basslines, breezy R&B-esque vocals, and larger-than-life percussion to know that something special was at play and that Paul would come to be one of the most influential producers to grace the modern electronic music scene. This would turn out to be more than accurate, as "BTSTU" would soon make its rounds in both the music press and national radio in 2010.
2011: Jai Paul signs with XL Recordings, who officially release a reworked edit of "BTSTU."
It wouldn't take long before Paul's talents attracted the attention of renowned label XL Recordings, who engaged in a label bidding war for a contract with the illustrious up-and-coming producer. The label, which is now home to artists including Jungle, Overmono, Yaeji, and Zomby, would sign with Paul and subsequently put out a refined and edited version of "BTSTU" on April 21, 2011. The track would pick up even more steam this same year, as rap superstar Drake would sample "BTSTU" in his self-released track "Dreams Money Can Buy," while pop icon Beyoncé would also sample elements of Paul's track in her 4 hit "End of Time."
2012: Jai Paul uploads a demo of his track "Jasmine" to his SoundCloud page, followed by an official release of the demo by XL.
Listeners across the board were understandably yearning for more following the rapturous reception of "BTSTU," and Paul would grant everyone's wishes with another tune that would become a certified classic. On March 30, 2012, Paul would upload a demo of his new track "Jasmine" to his SoundCloud page, which featured a thudding beat complete with faded guitars and the producer's own airy vocals. Once again, fans began to fawn over the track's R&B sensibilities and lo-fi pop production. Just a few weeks later, XL Recordings would officially release the demo.
Later this year, Outkast member Big Boi would release the deluxe version of his album Vicious Lies and Dangerous Rumors, which featured production from Paul on the track "Higher Res" featuring Little Dragon. It was immediately recognizable as a Paul-produced number, as his signature style came through clear as day.
2013: A collection of songs from Jai Paul's anticipated album, Bait Ones, are leaked and uploaded to Bandcamp.
On one fateful night in 2013, disaster would strike as 16 tracks of unfinished Paul material intended for release on his anticipated album Bait Ones would leak and be put up for sale on Bandcamp. Despite being met with rave reviews by fans and music critics alike immediately upon upload, the leak would mark the temporary unraveling of the producer's ephemeral music career. Reportedly the result of a stolen laptop, Paul would eventually release an official letter to the public stating his uncertainty about the leak's origin and his understandable devastation regarding the unauthorized album release.
2013 – 2019: Following the leak, Jai Paul takes a hiatus from music.
To the dismay of adoring listeners, Paul would pull away from the music scene, leaving fans with only his two singles and the leaked material to remember him by. During his time away from making music, he and his brother, fellow producer A.K. Paul, joined forces to form the Paul Institute in 2016. Launched with the intent of providing a platform for up-and-coming producers, the project would see the release of several singles by these rising artists, with Jai providing production to a number of them. Though listeners were still hungering for new original releases from Jai, the Paul Institute project provided a taste of new Jai material while keeping the spotlight on the burgeoning artists signed to the project.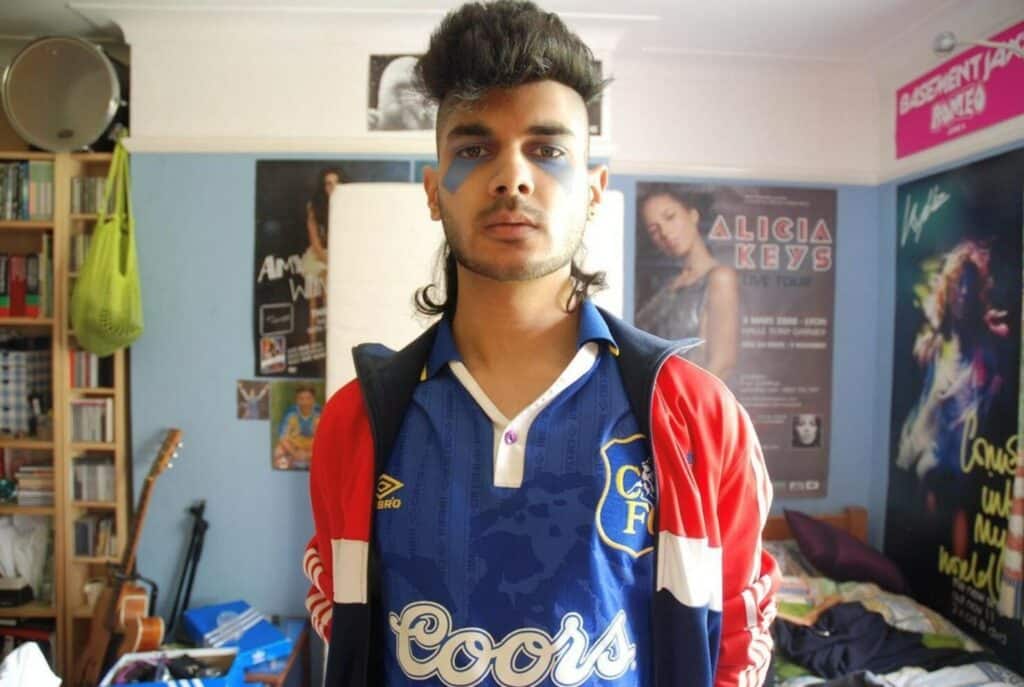 2019: Leak 04-13 (Bait Ones) receives an official release on streaming services, and Jai Paul releases two new singles.
After nearly seven years away from the music industry outside of the Paul Institute, Jai finally breaks his hiatus to announce the official release of his leaked album Bait Ones in addition to two new singles, "Do You Love Her Now" and "He." The leaked album is officially released by XL Recordings and made available for streaming, albeit with some alterations to the tracklist. Though some samples found on the original leak are removed due to copyright and certain elements of the original are missing, the soul of Bait Ones is left very much intact – unfinished production and all.
Said to be a double B-side to the album, singles "Do You Love Her Now" and "He" are tracks that were started during the time of the leak, although the official release of the two tracks features finished production from Jai. The former track boasts reverb-soaked guitar riffs, slight hints of synth, and Jai's signature falsetto singing lyrics of love, while the latter track features swarming pads, warped synths, and an ultra-airy beat.
2023: Paul is announced on the Coachella lineup, marking his first-ever live performance.
Now, after all the mountains and valleys that have characterized his career, Jai Paul is finally coming back out of the woodwork to perform his first live sets at Coachella. Since the release of the festival's lineup, discussions have been circulating around the Internet regarding what sonic and visual aspects his performance might bring, and eager fans are speculating everything from which songs he will perform to whether he will debut new material at the festival.
With no basis to compare, Paul's first performance will be a surprise for everyone fortunate enough to witness. All of the chaos, anticipation, and ambiguity that has riddled Jai Paul's artistic journey will coalesce into these double-weekend performances, and to say it will be a spectacle is an understatement.
---
Follow Jai Paul:
Website | Facebook | Twitter | Instagram | SoundCloud | YouTube