Skrillex continues to build on his massive return to the forefront of the scene with the announcement of his upcoming set at Red Rocks.
---
The year of Skrillex continues. After dropping two albums in rapid succession during a run of shows in New York City with friends Four Tet and Fred again.. which included intimate venues, Madison Square Garden, and the middle of Times Square, many were left to wonder what other tricks might be up his sleeve. While he was announced to play Movement Detroit later this year, along with an appearance at Hangout Festival, the cravings his fans had still haven't been satiated.
Today, Skrillex looked to fill the cup of those on the hunt for the next jaw-dropping experience with the news that he'll make his way to Red Rocks Amphitheatre on Saturday, April 29, for a headlining show. This won't be your typical experience at this iconic venue, which has recently been hosting countless experiences that range from house and trance to bass and indie dance, as the OWSLA boss will be performing for all five hours of this show with no supporting acts.
Related: Check out Skrillex's albums Quest For Fire and Don't Get Too Close.
That's right; this isn't going to be your everyday, average set from Skrillex, so expect plenty of classics, tunes off his latest albums, and more to be booming from the speakers during this special night at Red Rocks. In fact, this performance might be the biggest gift for fans to arrive from the beloved artist this year, making it one that thousands are sure to flock to – and you can bet it will sell out in record time.
Tickets for Skrillex's five-hour set at Red Rocks Amphitheatre go on sale Friday, March 31 at 10am MT. Head over to AXS to make your purchase, and let us know if you're planning to attend on Twitter!
---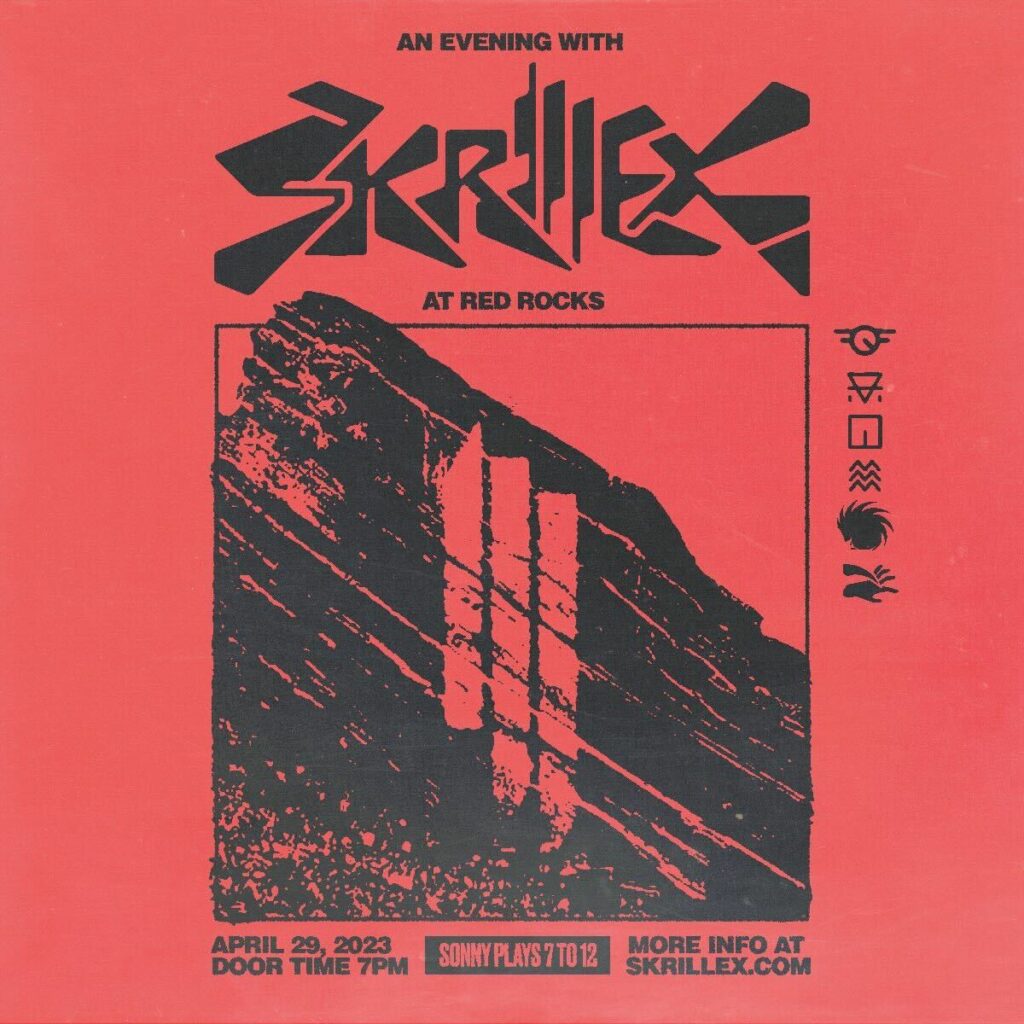 ---
Follow Skrillex:
Website | Facebook | Twitter | Instagram | SoundCloud | YouTube | Twitch