Australian DJ and producer Naz dives into her origin story, finding love for producing electronic music, living out of a suitcase, and more.
---
Naz might be one of the newest artists in the progressive house scene, but she's already causing a stir with her sensational releases and sets. Her roots in the underground led to her toying with production a decade ago before changing the course of her life – but after reigniting her passion for creating music just a few short years ago, she's been off to the races ever since.
In 2020, Naz made her debut on Statement! Deep with her two-tracker, Voodoo / Lost, which put her eclectic sound on display early on. Since then, she's caught the ear of the Anjunabeats and landed her track "Underwater" with Deanna Leigh on the Anjunabeats Rising compilation series, and later on, she graced the label with her next single, "Pluto."
While Naz's releases have stood tall, her performances have stood even taller. When she's not constantly moving around the world, having lived in Australia, The Netherlands, and the US, she's taking the stage at some major festivals and nightclubs. This has included Creamfields, The Brooklyn Mirage, Academy LA, and Piknic Electronik, along with Group Therapy Weekender, where she played at editions hosted at The Gorge and in London and Melbourne.
Looking to gain more insight into the mind of Naz, we caught up with this blossoming producer to explore her origin story, how traveling has shaped her sound, and plenty more. Read on for the full conversation and give her exclusive guest mix a listen on SoundCloud.
Stream EDMID Guest Mix 366 || Naz on SoundCloud:
---
Hi Naz, thanks so much for chatting with us today. Let's turn back the clock to the beginning of your artistic journey. What led you to develop a passion for electronic music, and was there anything or anyone specific who pushed you to begin producing?
Howdy! Thanks for having me! Ooh yeah, so apologies in advance to my Mum if she reads this, but this goes back to my underage clubbing days. I had a fake ID when I was like 14/15, and a really close family friend of ours was a big lover of electronic music, so we would go to these underground clubs. At that time, electro house was really big, and I remember just falling in love. I had listened to electronic music prior to this, but I think it wasn't until I went and experienced the music in that environment that I grew to really love it.
The production side of things semi-started about ten-ish years ago but died out pretty quickly. I had purchased a MIDI keyboard and had this really old copy of Logic Express on my Mac and would 'make techno' that was really, really bad. This lasted six months. [Laughs] It wasn't until years later, after a semi-mid-life crisis, that I found the old Mac in my parent's garage, dusted it off, and tried to see if logic express would still work. I remember I couldn't even use a keyboard with that Mac because it just wouldn't work, so I would be using the on-screen keyboard to work my way through everything. It was a disaster. [Laughs] I played around with it for a little while, and it really reignited the passion I had to continue learning and creating. That was back in 2019, and now we are here!
Over the last few years, you've gone from living in Australia to The Netherlands, and now you're in the US. How has it influenced your music? Does traveling and readjusting to new cultures shape how you approach creating music?
I've been living out of a suitcase since 2020, and it's been pretty unreal. I think travel, in general, has definitely influenced my music, particularly when you are travelling to different cities or countries for shows. I remember coming to the US and learning that the crowd here, for example, is completely different from a UK crowd in terms of genres and things that work on a dancefloor. So every place kind of has its own unique magic, and it's been cool learning what that is I definitely keep that in mind when creating for sure.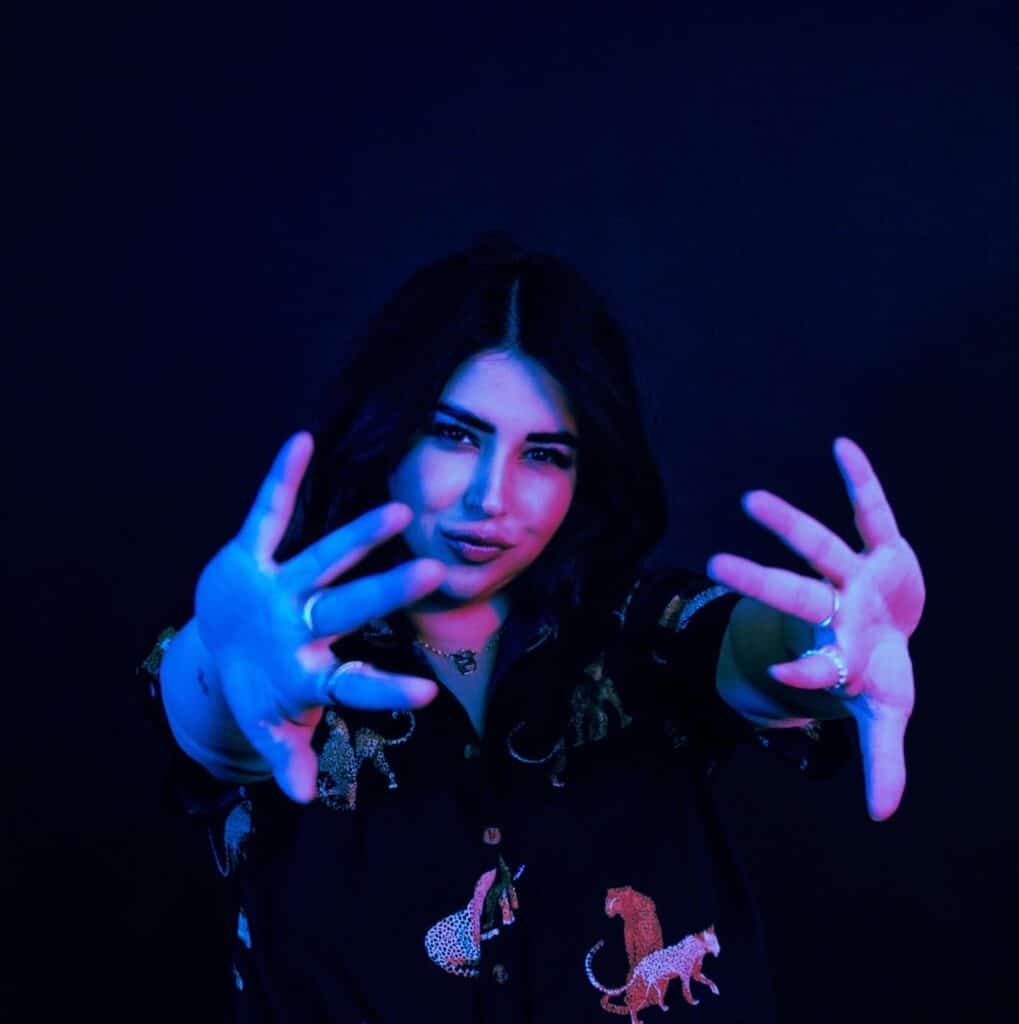 You've gone from a spot on the Anjunabeats Rising series to full-fledged releases on the imprint. Can you speak to the importance of what becoming part of the Anjunafamily has meant to you and your career?
It has meant a whole damn lot! It has introduced me to some absolutely incredible people and experiences, and I've made some lifelong friendships because of it, which I am super grateful for. It has truly helped propel my career, and being put in front of an audience that all come together to share their love of the music in such a wholesome and loving way Is really special.
What's the biggest piece of advice that you've received so far on your artistic journey that you feel other artists would benefit from?
Don't compare yourself to others! I think this is so key, and it's easier said than done sometimes. At the end of the day, everyone is on their own journey, and all you need to do is just focus on yourself.
While we like to believe dance music is a meritocracy, there's still a large disparity between male and female producers. Do you feel the scene is making the steps it needs to bring us closer to a more level playing field? What do you think are some things that can be implemented to help?
Yes, but we have a long way to go. It's not easy to change unconscious bias in people's way of thinking. That takes time, and this is a deep-rooted issue. But the more women we put on big stages, the more women who make music and share their creations and passion with people, the less of a 'novelty' it becomes. Ultimately and ideally, it should always be about the music and not the gender. But we got a way to go to get there!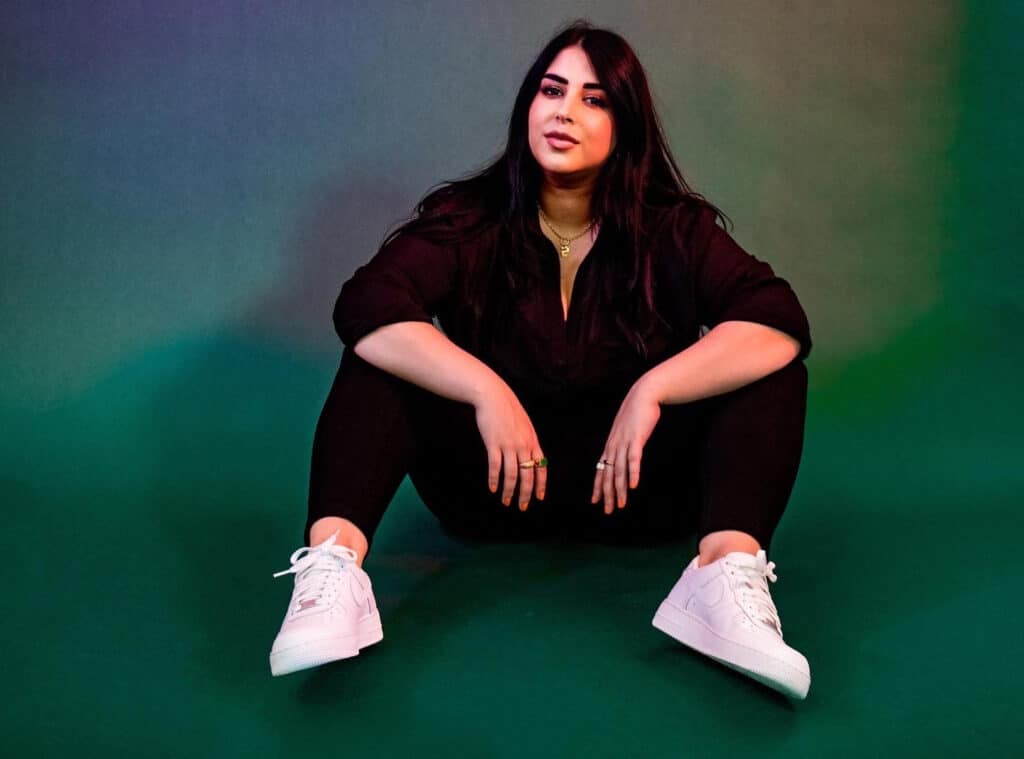 On that note, are there any trends in the scene you've noticed that you feel are shaping the overall climate in trance and progressive?
I feel like trance is about to have its moment… I'm probably not the best person to ask about the Trance side of things, and progressive has always and will always be a vibe. I think, in general, what I've noticed and am absolutely LOVING is the fact that genres are becoming less and less important. I personally don't want to be tied into just one particular genre, and I think, for example, genres such as Melodic House & Techno, Progressive and Trance… they all blend together so easily and take elements from one another, so personally, I don't know why we have a million genres. And I think the overall climate, in general, is shaping out to be less genre focussed… well, I hope.
Looking toward the future, what are some more exciting things we can expect from you in 2023?
New music! And some really epic gigs. Also working on a personal project that's going to take some time but is exciting. There will also be a lot more raccoon pictures. And maybe, hopefully, an actual raccoon sighting?
Lastly, since you recently moved to New York, what has been your favorite thing that you've been able to do since living there?
I love living here. I really feel like I'm at home here in New York. My favourite thing to do is just walk around. There's always something on every corner in NYC, and there's no other place quite like it.
---
Follow Naz:
Facebook | Twitter | Instagram | SoundCloud