Optimized for peak performance, Master Error hacks into the minds of listeners to embed bass-ladened beats and frigid melodies.
---
Following his label debut in 2021, Master Error has devoted his colossal work ethic to developing quite the catalog of both his own tracks and strong features among his peers. Outside of his own production work, Master Error is a consistently positive force within the European club scene and isn't a stranger to slinging a fire set in areas that have been previously underserved. Battery Life on CLAM Records opened the year with a bang but there's no intention of stopping there. Inspired by mountains, ice, scientific research, and a mysterious creature, Master Error leads listeners into the unknown via his raucous four-track collection, Operating Systems, on OYO.
"Hyrule" featuring Natrix opens softly before the vibe is permeated with a discordant, tri-tonal emphasis and tempo builds that send listeners into a breakneck spiral of curiosity. Heavy and hard-punching in nature, the adept addition of icier features like snaps, airy vocal cuts, and stark high hats chill the track down to the subzero temps envisioned for the EP. A woozy grind alongside screeching drum and bass opens "Infected," and maintains a presence throughout, while making way for more experimental, scientific sounds.
Easily mosh pit material, "Downfall"  serves up dense drums and melodic grooves in a way that's boisterous yet agitative. Back-and-forth mimicking beats sound off as musical arguments and the track's uptempo vibe invites listeners to get moving. Bursting at the seams and nearing overload, "Computer Systems" offers a forcible close to the EP with intriguing vocal segments and a race-for-the-finish style intensity. A wicked nod to action-packed production, Operating Systems is without a doubt some of Master Error's best work to date.
Listen to Operating Systems on Spotify or your preferred platform and let us know what you think on Twitter!
Stream Master Error – Operating Systems on Spotify:
---
Master Error – Operating Systems – Tracklist:
Hyrule – featuring Natrix
Infected
Downfall
Computer Systems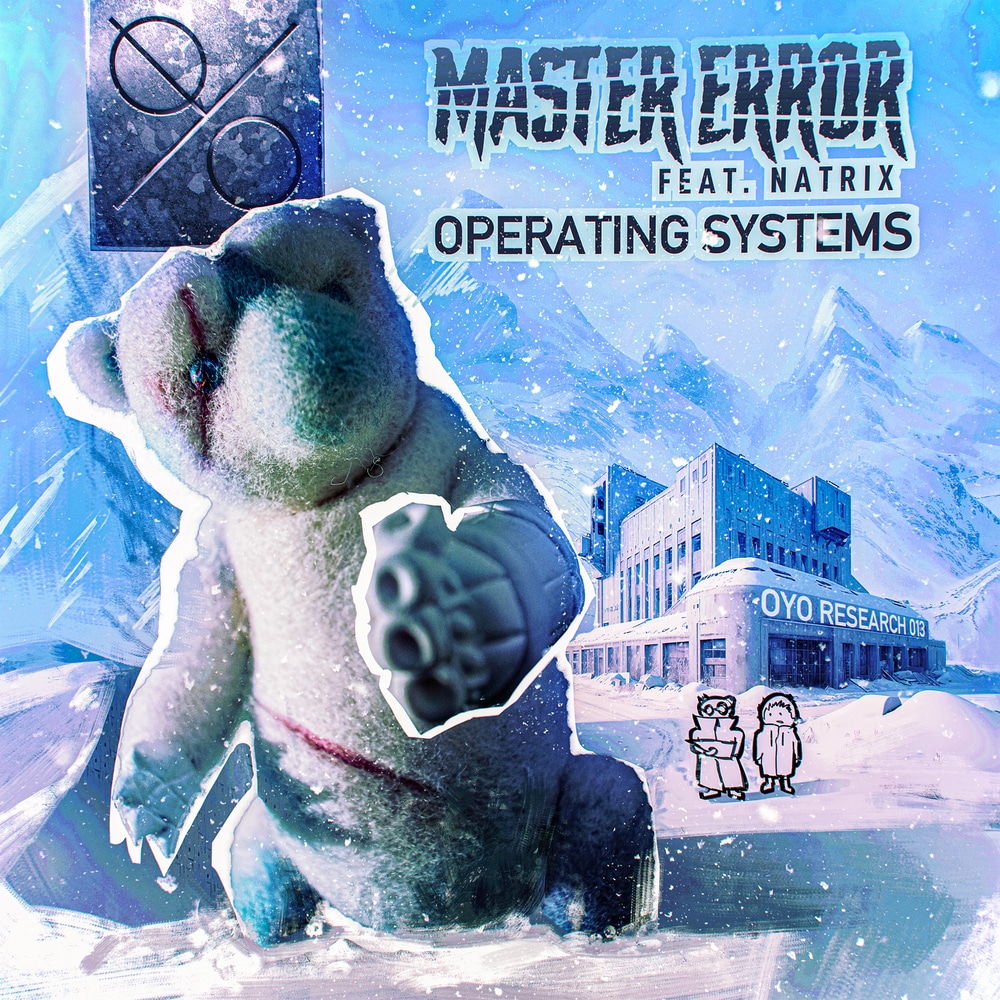 ---
Follow Master Error: