Drum and bass label OYO resurges with a vengeance in new compilation, filled with fierce percussion sequences and boisterous sonics.
---
Since 2019, Hungarian Drum and Bass collective, OYO has been vital in curating the unique tracks that morph powerful, abrasive sounds with well-known syncopated breakbeat drum patterns. Their previous compilation SECRET STASH featured OYO regulars Klay and L3MMY DUBZ, while introducing newcomers Fanatics and Whisper. Those artists return for SECRET STASH 2, and joining them are two new rising artists Clikvork and Owls of Filth.
This cabalistic five-track compilation begins with Clikvork's dark metallic leads imbued with sci-fi sound bytes, all hailing from its title, "Republic Commando." OYO mainstays Klay and Fanatics double up to create a masterpiece of warped distorted bassline sounds filled with a haunting reprise of "U Don't Belong Here." Following the release of his EP, Mothership, L3MMY DUBZ returns to give the high-pitched, glitchy tones, face-melting snare hits, and otherworldly style that fans know and love on "Ultraviolet."
Owls of Filth, one of the newest additions to the OYO collective, delivers with "Cthulhu," a mix of demonic buildups and sublime sounds owing to its namesake, a deep-sea, tentacled god who slumbers on the ocean floor and drives humanity insane. Finally, rounding out the tracklist is "Punish," an aggressive cacophony paired with an ethereal ebb and flow of melody produced by OYO regular Whisper.
As OYO continues to put forth distinctive tracks and combine both rising and familiar artists within these primal mixtapes, this label of audio abnormality is surely one to keep an eye on. Purchase your copy of SECRET STASH 2 on Beatport and stream the full compilation below to enter the warped world of OYO!
Stream Secret Stash 2 on SoundCloud:
---
OYO – Secret Stash 2 – Tracklist:
Clikvork – Republic Commando
Klay & Fanatics – U Don't Belong Here
L3MMY DUBZ – Ultraviolet
Owls of Filth – Cthulhu
Whisper – Punish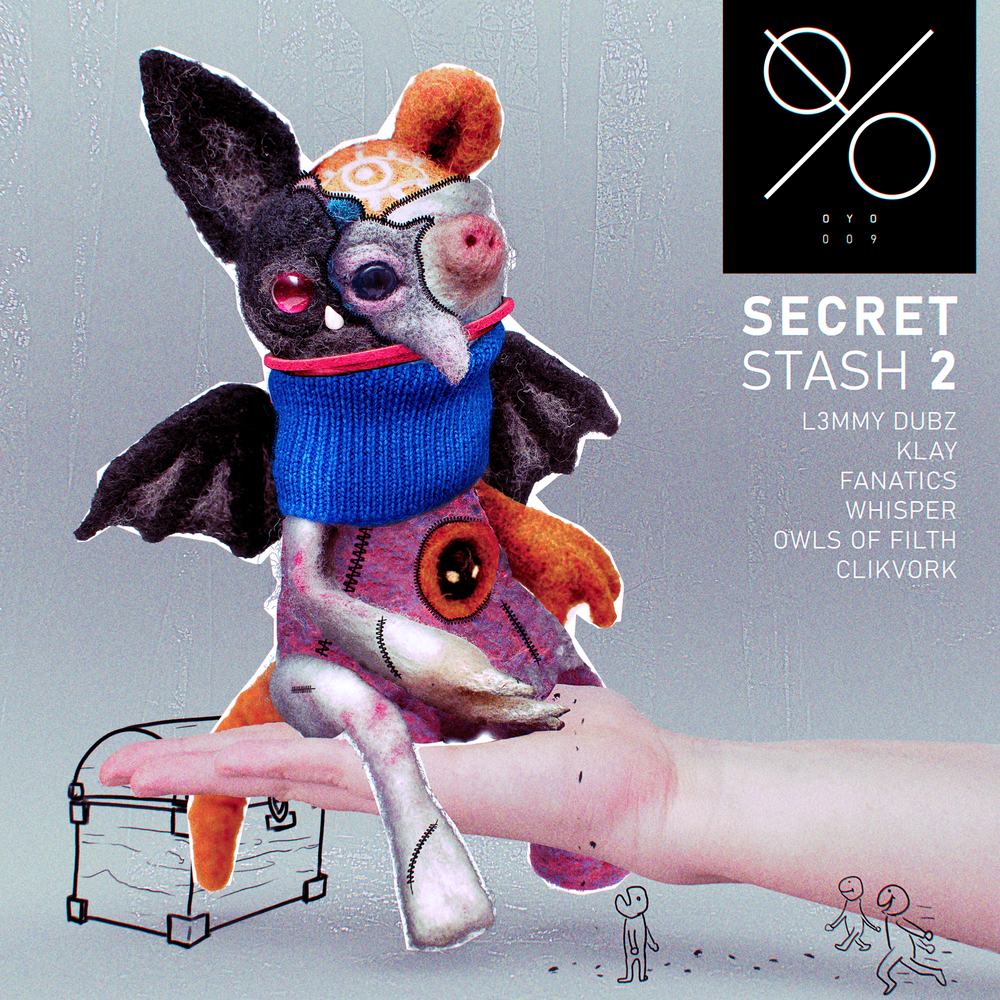 ---
Follow OYO on Social Media: