To celebrate Women's History Month, artists and industry professionals shared the best advice that their moms have given them.
---
Every day is a good day to honor and cherish our moms, but there's no better time than Women's History Month to pay extra appreciation to the women who raised us. For many of us, our moms are the first ones who pave the paths on which we navigate our lives, from teaching us how to tie our shoes to guiding us through our very first heartbreaks. Their counsel sticks with us our entire lives, and even years into adulthood; when we find ourselves lost and in need of some direction, we can still hear mom's encouraging words in the back of our minds, gently pushing us to make the right choices.
For many individuals in the music industry, advice from mom plays a vital role in the creative process. Whether you're on the front end of the music world making music and performing, or you're an industry professional carrying out the behind-the-scenes work, having a mother's guidance to draw on can significantly shape your artistry and the way you express yourself to the world.
To get a firsthand idea of how music industry creatives implement their mom's advice in their lives and their work, we looked to several producers and industry professionals to share some of the best motherly advice they've ever gotten.
Powerhouse producers Elohim, Shingo Nakamura, Dr. Ushūu, and Ren Zukii share heartfelt quotes about how their moms' advice has impacted them creatively.
There's a reason why electro-pop queen Elohim consistently makes such a strong impression on listeners and wins over crowds, and perhaps it has something to do with her mom's advice about giving it your all on stage. She shares, "My mom taught me that no matter how many people you're in front of, whether it's one person or 100,000 people, to put on the best show of your life. Give them love. Give them an experience." It's no secret that the best musicians put 100% into everything they do, and every performer should give it their all no matter how many faces are in the crowd before them.
Tokyo-based artist Shingo Nakamura shares sweet words about how his mom's advice has played a part in his creative journey. "My mother is strict with herself and always kind to others," he said. "The desire to always be kind to someone has shaped my music." It's always important to be disciplined and create structures for yourself that will put you on the right track to achieving your goals and dreams. The world can always use some more kindness, too, so being nice to yourself and those around you can make a world of a difference.
In a world where those in creative fields like the music industry are often told they won't be able to make a career out of their dreams, one can also take advice from bass producer Dr. Ushūu's mom, who says, "Always do your best to be yourself and work for your dreams." We can do anything we set our minds to, and it starts with putting our best foot forward and being the versions of ourselves that feel truest to who we really are on the inside.
After dropping her latest single, "Momma," a track that draws from her mother's spiritual influence, bass artist Ren Zukii shares her mom's encouraging words that, "When you're feeling heavy-hearted, let music lift the weight from your wounded spirit." The healing power of music can't be overstated, and after lifetimes of listening to music, moms can attest to that better than anyone. Featuring emotive basslines and atmospheric instrumentation, "Momma" encapsulates Ren Zukii's mom's influence in a potent and tangible way.
For some of us, our moms show us what's possible and lead the way to successful careers in the music industry.
Marketing and PR professional for both Ultra Music Festival and her own company, Jaime Sloane, weighs in with a sentimental anecdote about how her mom has helped her succeed and shaped the person she is today.
The best advice my mom ever gave me was to advocate for myself. As women, we've been socially conditioned to keep our heads down and follow instructions, and extensive research shows that assertive women in the workplace are often deemed 'unlikeable' or 'bossy.'

My mom is a powerhouse in the media world; she launched multiple radio stations, threw countless music festivals, and even spearheaded marketing for the Macy's Thanksgiving Day Parade. She taught me to always speak my mind, be unwavering in my direct approach to communication, and negotiate deserved raises. She set a brilliant example of how to succeed by harnessing my passion, and using it as fuel to propel my projects.

Jaime Sloane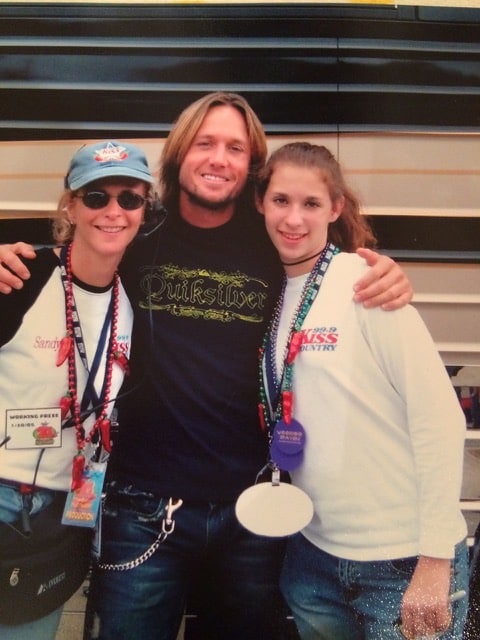 DJs Anna Reusch, BEC, DJ Dee, and Marie Vaunt share the best advice from their moms that has impacted their lives.
Drumcode is home to some incredibly talented women in the house and techno realm, and after appearing on the label's most recent compilation Elevate, several artists on the roster weighed in with some poignant life advice from their moms. DJ Dee's mother, Jing Xu, reiterated to her the importance of putting in your best effort and provided encouragement and motivation as she strove to reach her dreams:
"My mother always tells me "天下没有白费的努力,成功不必今天,但功力绝不搪捐。It means 'there is no effort that goes to waste in this world. Success may not come immediately but hard work will never be in vain.' Thanks to her unwavering support and guidance, I have been able to persevere through difficult times and become someone who is not easily defeated by obstacles. Whenever I am feeling discouraged, my mother gives me strength and motivates me to pursue my dreams. Her words have proven true – as long as I work hard, I will reap the rewards. I am deeply grateful for my family's support on my journey towards achieving my goals and pursuing my dream."

DJ Dee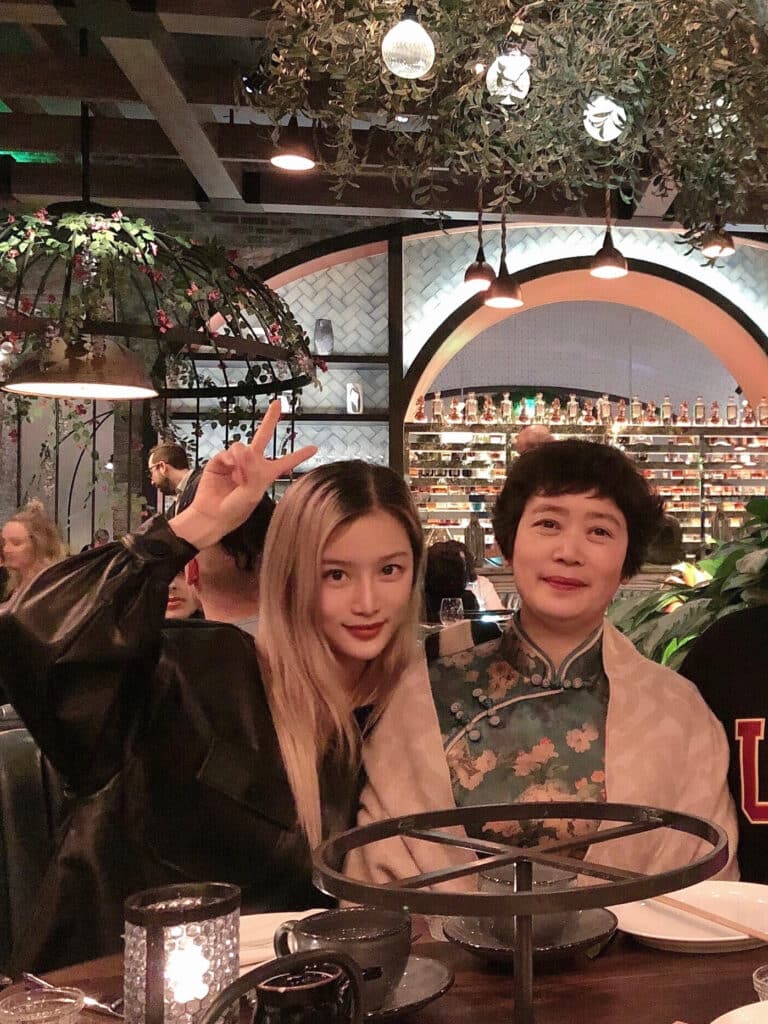 Women have consistently proven throughout history that we are more than capable of taking on challenges and navigating obstacles by ourselves without anybody else. We've been societally conditioned into believing that our roles in this world must be passive and that we have to wait around for someone to help us go after what we want – however, that is far from the truth, and Anna Reusch's mom Christiana will be the first to tell you that. She states, "If no one can do it for you right, do it by yourself! Putting yourself in an active role enables completely different approaches and thereby also reduces the potential for disputes with others."
Take a page out from Marie Vaunt's mom's book, as she asserts the importance of keeping your expectations realistic and staying down to earth. The producer shares how this advice has shaped her approach to celebrating life's wins:
My mom Hikari always told me, 'Don't count your chickens before they hatch,' and it's something that has always stuck with me. I'm always reminded to stay grounded and focused and to never assume that something in particular is going to happen, no matter how excited I am for it. Because of that, I've learned to appreciate the victories even more since things aren't handed to me, and I don't expect them to be.

Marie Vaunt
BEC's mom Rene shares a lighthearted note on the importance of not taking life too seriously, stating, "As you get older, life moves faster and faster. So don't worry, just always do your best and have fun!" We really do only get this one life, and time doesn't slow down for anyone, so it's imperative that we live it to the fullest and strive to be the best people we can be.
To all the moms out there who make traversing through this journey of life a little bit easier, happy Women's History Month, and here's to you.