With the 2023 festival season kicking into gear and preparation in full swing, check out some of our essentials that will spice up your experience!
---
'Tis the season of festivals kicking into high gear! There is no greater joy and nothing more exciting than looking forward to camping with friends, nightlife, and dancing until we drop this upcoming season. Shopping for festival essentials can be stressful, and you may wonder if you're 100% prepared. This is especially true for people brand new to the scene or even the rave parents and group organizers of the dance music community because what is your lead role other than preparation and organization?
Related: Looking for camping festival essentials? Check out our full list of must-haves!
If you're on the hunt for more festival essentials to complete your packing, you're in luck because we've compiled a list of thoughtful, fun, and practical items to help make your shopping easier! From festival camp essentials and cosmetics to show-enhancing accessories and colorful finds to light up your festival fits, you'll be fully ready for festivals this year.
Ten Essential Items for Every Festival Lover
---
Glitter and Neon Pigments
In a community that boasts self-expression, creativity, and colorfulness, we have found some of the best cosmetics to add to your menagerie for this upcoming season. For beginners and pro artists alike, make your look stand out in the crowd with Lemonhead LA glitter pastes and Makeup and Murder's neon pigments. These glitter pastes eliminate the need for messy glue and multiple containers of glitter, as they come in a convenient palette ready to apply right out of the package, and they stay on all night. Makeup A Murder has some of the most pigmented and brightest products on the market. With a great primer, they'll stay all night and allow you to glow while you dance under the festival sky.
Pictured: Lemonhead LA SPACECASE Illuminating Mini Pro-Palette – $124 via Lemonhead LA
Pictured: Makeup A Murder Poison Neon Pigmments – $50.33 via Makeup A Murder
---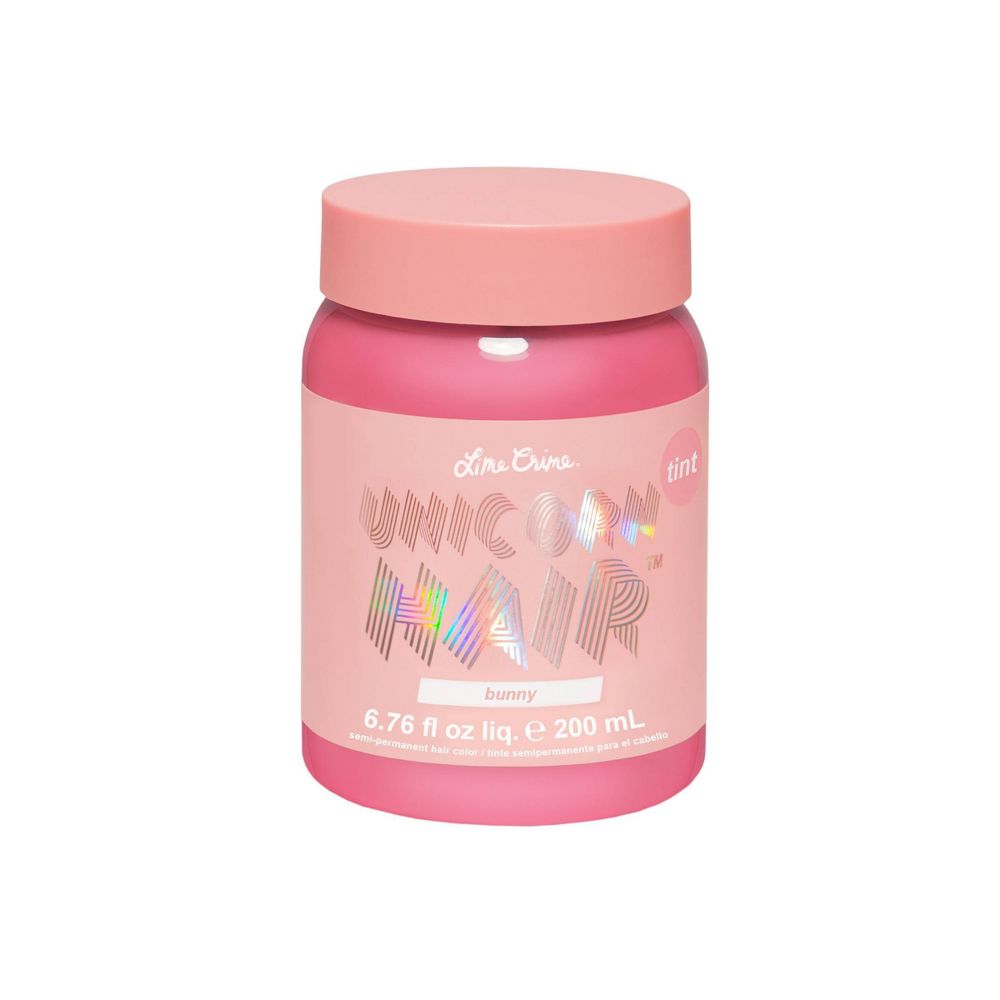 Semi-Permanant Hair Tint
Ever wanted bright, colorful hair for a festival but not the hassle of permanently dying it? The semi-permanent hair tints by Lime Crime are a perfect match for you! These hair tints have a vibrant payoff in addition to a formula of fatty acids and vitamins that cause no damage. The ultra-conditioning dye also boasts a sugar-sweet scent that boosts shine and moisture. Because this hair dye fades and washes out, you can go back to work or school with no evidence. Lime Crime offers 16 colors for their semi-permanent tints, so let your creativity run wild as you mix and match the endless options.
Pictured: Lime Crime Unicorn Hair Tints – $17.00 via Lime Crime
---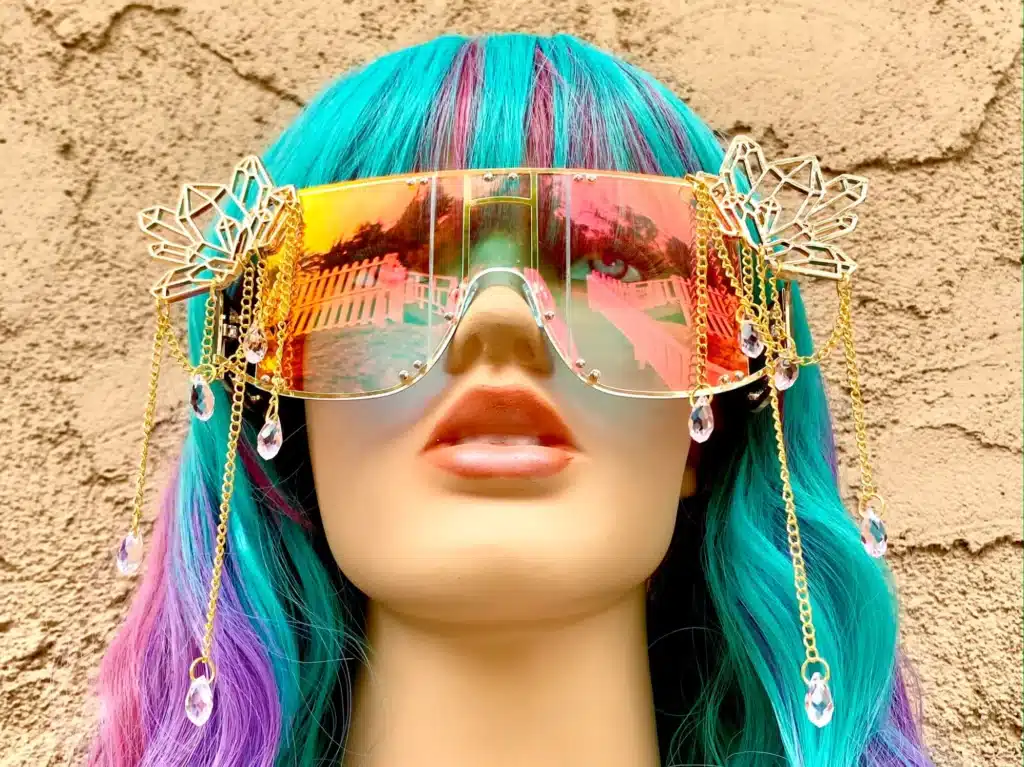 Embellished Sunglasses
If you're searching for the perfect bedazzling and one-of-a-kind accessory to add to your festival fit, look no further, as Rave Fashion Goddess offers a wide array of adorned sunnies. From third-eye lenses to crystal embellishments, this shop offers something for everyone. Not only does this unique shop have cute sunglasses, but it also offers face masks, necklaces and chokers, face jewels, and earrings. To make your items one-of-a-kind, each item can be customized with wire wrapping, embellishments, charms, and more at your request.
Pictured: Rave Fashion Goddess Crystal Sunglasses – $84.99 via Rave Fashion Goddess

---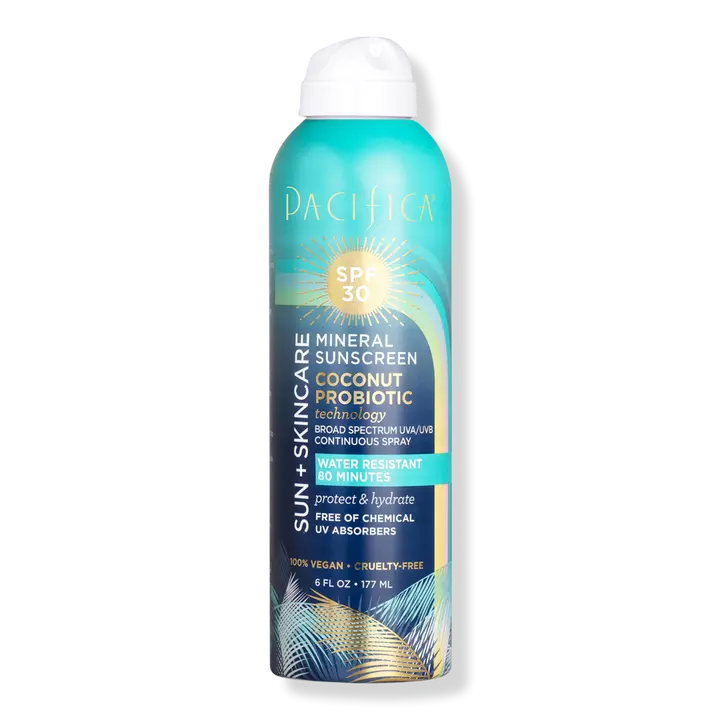 Pacifica Coconut Probiotic Sunscreen 30 SPF
With global temperatures rising and festival season spanning the hottest months, UV ray protection is a must-have on this list. The Pacifica probiotic sunscreen has a formula that protects with 30 SPF while simultaneously hydrating your skin. This brand's products are 100% vegan and cruelty-free, and this sunscreen will also have you smelling like a tropical getaway, even on the third day of a camping festival. Available at stores like Target, Ulta, and the Pacifica website, this UV protection boasts transparency and up to 80 minutes of water resistance.
Pictured: Sun + Skincare Mineral Sunscreen Coconut Probiotic SPF 30 – $16 via Ulta
---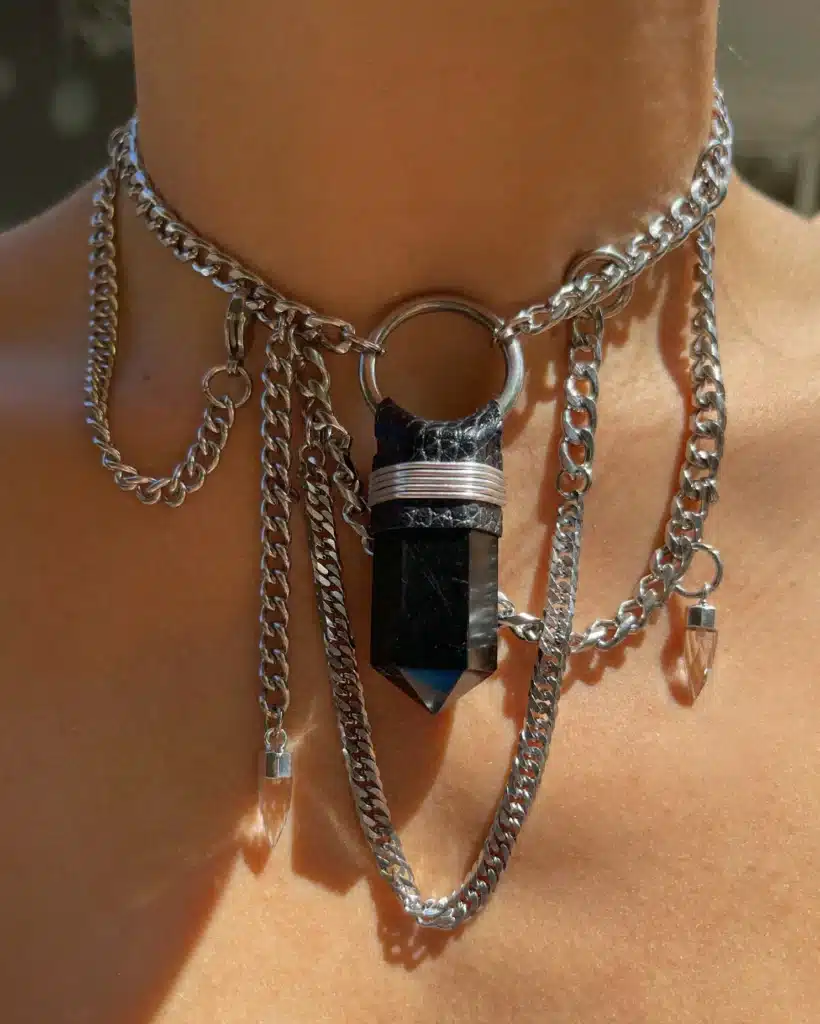 Crystal Statement Necklaces
Walk into your next festival with spiritual drip courtesy of She's The Rainbow or Seeds Of Life crystal statement necklaces. Featuring a wide range of crystal variants from angel aura quartz, obsidian, fluorite, opalite, and several others, you can take your manifestations and protections with you as a part of your festival outfit. Turn heads with these light-reflective and eye-catching statement pieces. In search of a rave bae? The rose quartz pendant may be the perfect piece to add to your next outfit.
Pictured: Mini Obsidian Layered Choker – $105 via She's The Rainbow
Pictured: Technicolor Beat Necklace –  $122 via Seeds Of Life Crystals

---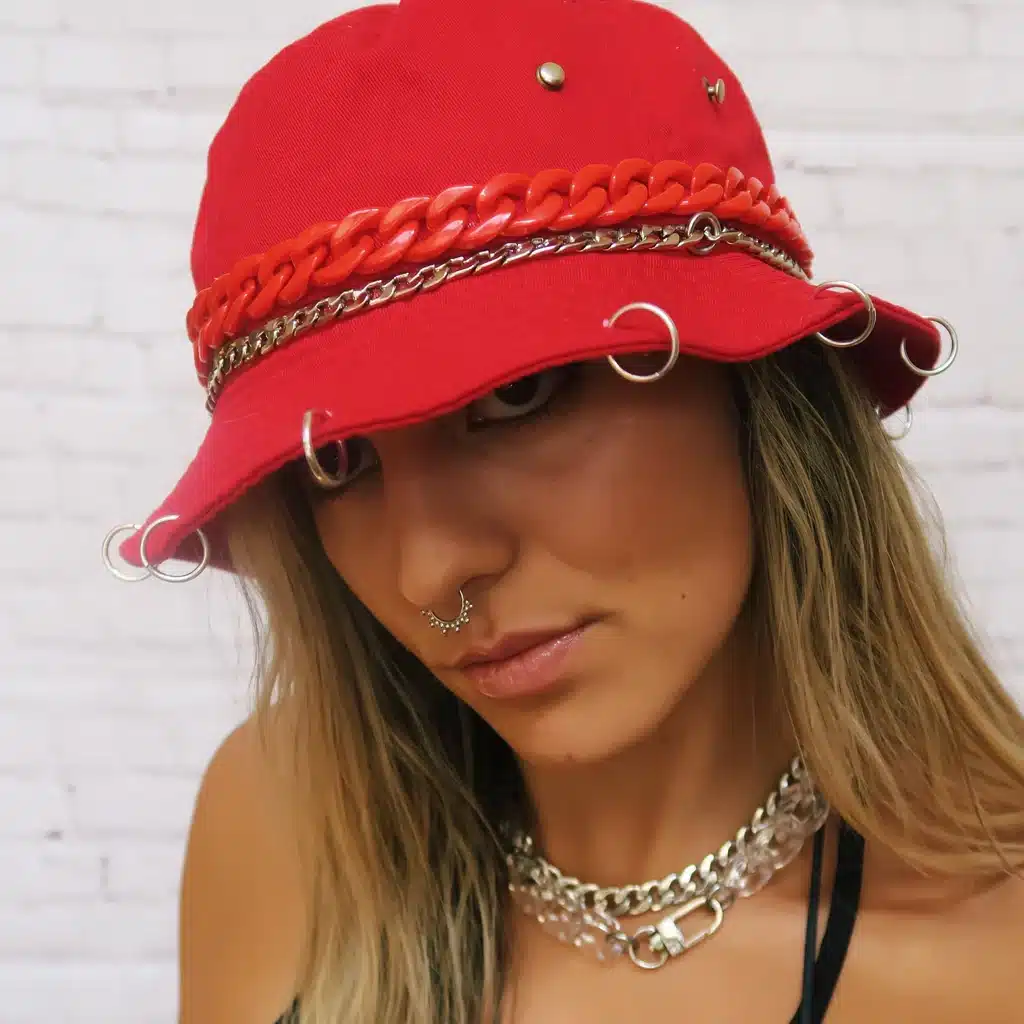 Handmade Bucket Hats
A fun accessory that anyone can wear are the uniquely handmade bucket hats from Discodisiac. With an enormous selection of colors, charms, and designs, the possibilities for matching an outfit or having it be a statement piece are endless. Chains, buckles, and faux fur galore are available in this shop. Don't see anything in the shop that's exactly to your liking? No worries, Discodisiac also offers custom order options, so your takeaway product is as one-of-a-kind as you are.
Pictured: Discodisiac Scarlett Red Acrylic Bucket – $65 via Discodisiac
---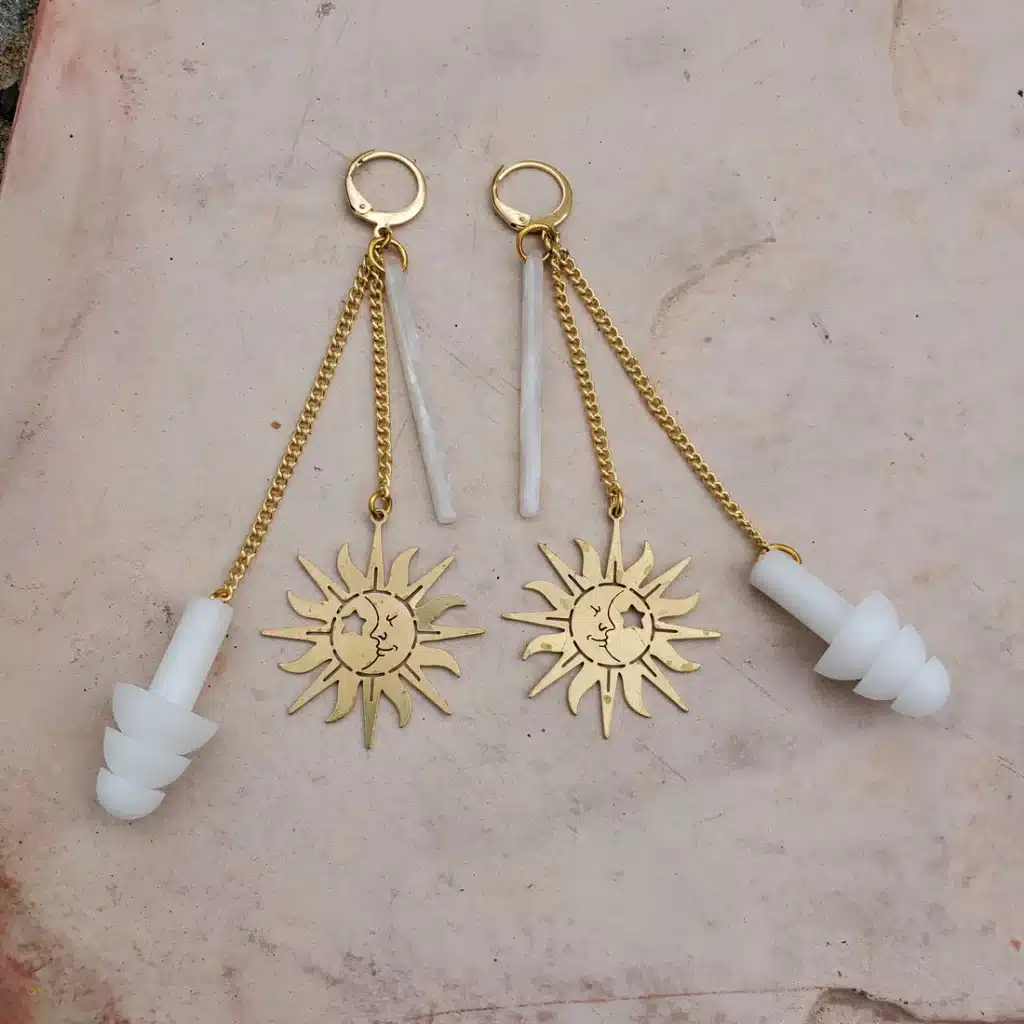 2-in-1 Earplugs and Earrings
Do you lose your earplugs easily? Want to wear your earplugs in style? The earplug earrings sold by Wook Worldwide and A Touch Of Jade are perfect for your hearing safety and serve as a festival-fit accessory. With several colors and styles available, both shops offer "hearrings" that will prevent tinnitus and sensorineural hearing loss. If you aren't a fan of the earplug color or earring hook paired with the earring, both shops offer the availability of customization or swapping material or colors.
Pictured: Wook Worldwide Day and Night Earrings – $30.69 via Wook Worldwide
Pictured: A Touch of Jade In De-Mandarins Earrings – $25.00 via A Touch Of Jade

---
Moon Mats
If you ever felt the need for a comfy seat or place to rest between sets that are easy to transport between the campsite or around the event grounds, MoonMats are essential to add to your list! Don't sit on the dirty ground and risk ruining your outfit, especially in the mud. MoonMats are 100% repurposed material made of the same hypoallergenic memory foam used to create ear protection. When paired with the MoonMat straps, this mat can easily be laid out and packed up anywhere your heart desires within the festival. In addition, MoonMats' foam is temperature reactive, feeling softer at warmer temperatures and more firm when cool.
Pictured: Moon Mats NEW 6 Star Original MoonMats – $75.00 via Moon Mats

---
MoodHoops LED Hoops
MoodHoops is one of the best shops on the market to buy hoops for your creative flowing on and off the festival season. Though each hoop has a hefty price tag, the quality of the LED lights, hoop durability, and unique patterns displayed are 100% worth the investment for beginners and veterans alike. Let your dance moves and hoop tricks shine and glow under the festival sky with this shops hoops or their vast array of other nighttime and daytime flow toys.
Pictured: MoodHoops Jasmine LED Hoop – $129 via MoodHoops

---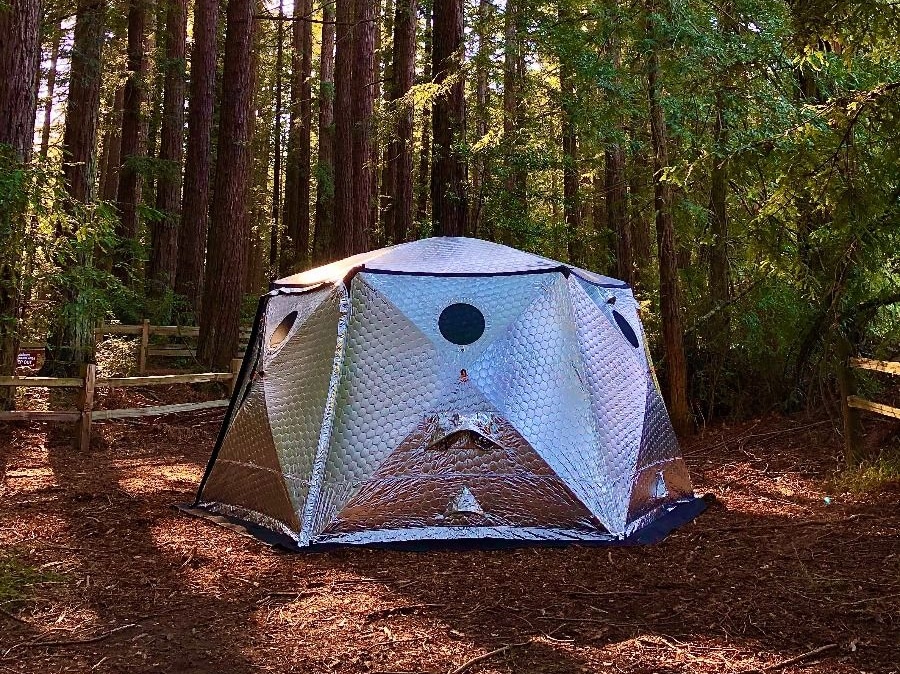 ShiftPod
Never buy another tent in your lifetime, as the Shiftpod tents are especially designed to endure any climate with maximum durability. These tent are designed of a UV Reflective material with synthetic down micro-fiber insulation that even dampens outside noises, so this will assist in helping you sleep after a long day at a festival if your neighbors are busy bumping the party into dawn. The Shiftpod boasts a quick setup and is resistant to winds over 100 mph. Resistance against all four elements is a strength of this long-lasting investment.
Pictured: SHIFTPODIII – $1,599.00 via Shiftpod
---
When you purchase through links on our site, we may earn an affiliate commission. Please see this page for more information.