Electro-swing maestro Parov Stelar just kicked off his North American tour and is heading to Los Angeles for a special night at The Novo.
---
It's a great time to be a fan of electro-swing in North America because Parov Stelar is currently traversing the continent and bringing the sweet sounds of the genre along with him. Originally a DJ who jumped behind the decks in 1998, he founded his record label, Etage Noir Recordings, just after the turn of the millennium and debuted the project with the Kiss Kiss EP in 2004 that would begin his ascent to global fame. Since then, Parov Stelar has dropped off a plethora of chart-topping releases found on albums that include Rough Cuts, The Princess, Clap Your Hands, and Voodoo Sonic, to the delight of electro-swing lovers.
While the past two decades have been filled with releases from Parov Stelar, the latest being Moonlight Love Affair, he's also impressed his fans around the world by bringing dynamic live shows to showcase his unique style that infuses jazz, swing, electro, and even a touch of hip-hop. Not only has the father of electro-swing gotten fans in a proper groove at renowned festivals, including Glastonbury, Sziget, and VOLT, but he's also stunned those who have made their way to Indio for Coachella.
The last time Parov Stelar set foot in Los Angeles was in 2019 during his last full-length tour, but now he's back in action once again after making his way from Europe to North America. He kicked off his tour last month at Brooklyn Steel and has now set his sights on bringing his infectious grooves and new live show to the City of Angels. On Sunday, March 12, Parov Stelar will take the stage with his band at The Novo in Downtown LA for a night that electro-swing lovers won't soon forget – so make sure you grab your tickets and arrive early so you can catch DJ El Siciliano open the night.
Tickets for Parov Stelar at The Novo are on sale now via AXS. Head over to his official website for details about other stops he's making around the US and Canada.
---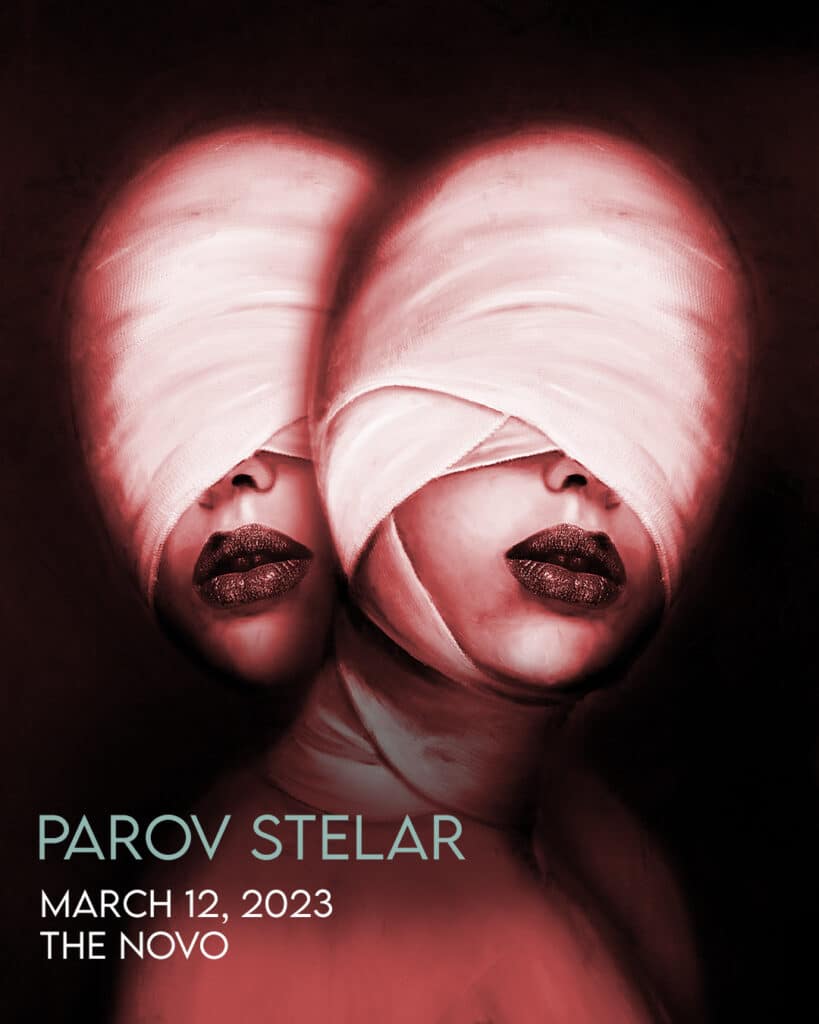 ---
Follow Parov Stelar:
Website | Facebook | Twitter | Instagram | SoundCloud | YouTube