NULLSECT curates tracks from HELLBOUND!, Barbosa, Luca Lush, Drakk, and more for the second volume in their DAMNATION series.
---
While booming techno beats have been dominating stages around the world lately, the harder side of the genre is beginning to pick up some serious momentum, and of the labels helping lead this charge is NULLSECT. The past few years have seen a number of fantastic releases surface from this imprint from some of the most dynamic artists rising through the ranks of the genre, and now after nearly two years, they've breathed life back into their DAMNATION compilation series.
DAMNATION VOL. 2 is out now across all platforms and features 12 fresh tracks from hard techno artists that should be on your radar. HELLBOUND! leads the charge with "YOU JUST WANNA DANCE," which offers a captivating soundscape filled with modulated vocals and a booming bassline that takes full control of your soul as it commands you to dance. It's off to the races from there as REVEL's "METHUSELAH" and BRVMES' "Bleed Me Out" deliver a one-two punch of subterranean sounds fit for any underground rave.
Much as its name implies, "HELLSCAPE" is a true terror-fueled ride into the depths of techno hell from the mind of Luca Lush, with Drakk's "Ascension 333" continuing that drive into the darkness at an aggressive pace that will leave you gasping for air. Barbosa's "Disruptive Conscience" is another standout that will leave a lasting impression with its hypnotic, in-your-face style and acts as a perfect bridge for the rest of the compilation.
Standouts on the second half of the compilation include AMAGII's "DONT STOP" and the final track, TRIPTYKH's "Down Shift," which drives everyone past the finish line relentlessly. And there's no better way to immersive yourself in these hard techno tunes than by listening to the mega mix – you'll feel like you're under the influence in a matter of seconds.
Listen to DAMNATION VOL. 2 on Spotify or your preferred platform, and let us know which hard techno tune you loved the most on Twitter!
Stream DAMNATION VOL. 2 on Spotify:
---
DAMNATION VOL. 2 – Tracklist:
HELLBOUND! – YOU JUST WANNA DANCE
REVEL – METHUSELAH
BRVMES – Bleed Me Out
Luca Lush – HELLSCAPE
Drakk – Ascension 333
Barbosa – Disruptive Conscience
01111111100000000000 – No Room In Hell
Dilate – Gaspack
AMAGII – DONT STOP
Thanks, I Hate It – Go Deeper
CYNTHESZR – Synchroton
TRIPTYKH – Down Shift
DAMNATION VOL. 2 MEGA MIX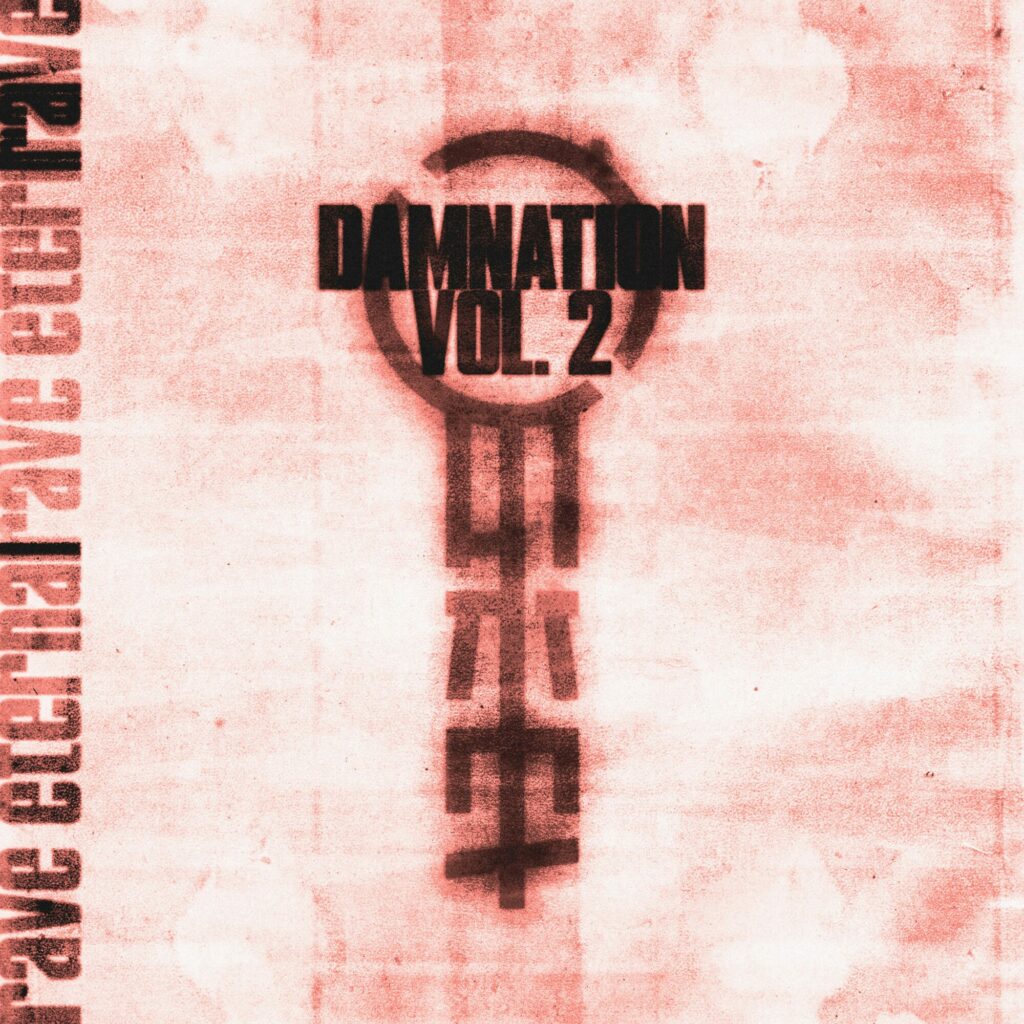 ---
Follow NULLSECT:
Facebook | Twitter | Instagram | SoundCloud