Brownies & Lemonade brought a once-in-a-lifetime experience to Los Angeles with their latest edition of DNBNL hosted at Dave & Buster's.
---
If you've had the thought, "Hey, is that my favorite DJ playing at this random location that I got a text about an hour ago?" you probably were about to head to an event hosted by Brownies & Lemonade. Hailed as one of Los Angeles' most elusive yet show-stopping promoters, their team has thrown pop-up events all around the city (and beyond) for over a decade, including at places like abandoned zoos, beaches, and rooftops with the scene's top artists and rising stars alike.
Keeping the spirit of underground alive with secret lineups and last-minute locations, the energy and anticipation of attending a B&L pop-up make every attendee leave with a core memory that will put other shows' creativity at very high standards. That's just what they had in mind for their latest experience in Los Angeles – a DNBNL showcase that took place at the Dave & Busters in Hollywood.
Even though it was announced just a few days prior without any clue who was on the lineup, it sold out at lightning speed. There was no better venue to fit this drum and bass-fueled event – despite the Hollywood Blvd. parking fees and the line in the shopping center that wrapped around. Security to get in was a breeze as well as the crowd had high spirits. Brownies & Lemonade's branding graced the arcade, surprisingly fitting well to the slightly chaotic vibe Dave & Buster's brings to a night out on the town.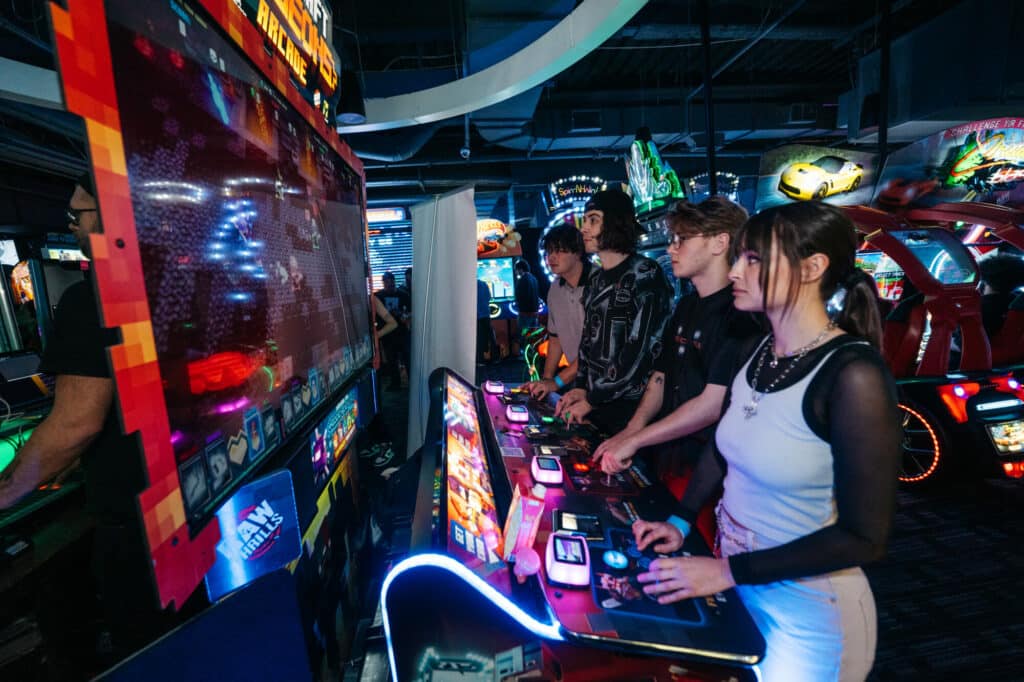 As far as how the experience at DNBNL at D&B went, it was really something from a fever dream.
Walking around and seeing people win life-size Squishmallows to bring into the dancefloor and playing Dance Dance Revolution to a Culture Shock tune was something I don't think many would experience in their lifetime. The image of seeing people crowd around and dance on the Hungry Hungry Hippos game in pure bliss to the sets was a niche in itself that one could only possibly see at a B&L pop-up event. It was an experience I didn't know I needed, healing my inner child while listening to my favorite tunes of today.
Despite being an exclusive drum and bass event, it was a twist of events to see that some of the DJs weren't necessarily exclusively drum and bass DJs. Taking over the decks were Dirtyphonics, Smoakland, Manila Killa, and Joel Cruz to heat the crowd up – an unusual but pleasant vibe of artists to bring their personal favorite tracks of the genre. The crowd response was unmatched; everyone chanted along to the bass beats under the flashing game lights seemed fitting for the night. To close out the event was UK-based artist Koven, who brought her high-energy vocals over pumping jump-up to bring an enchanting yet heavy-hitting experience to the night.
If you're looking to find some of the best music in LA, Brownies & Lemonade are the ones to follow. With events like these, it's clear these party-throwers aren't slowing down anytime soon – especially after announcing their next DNBNL event across the coast during Miami Music Week. Don't sleep on that show if you get the chance to attend.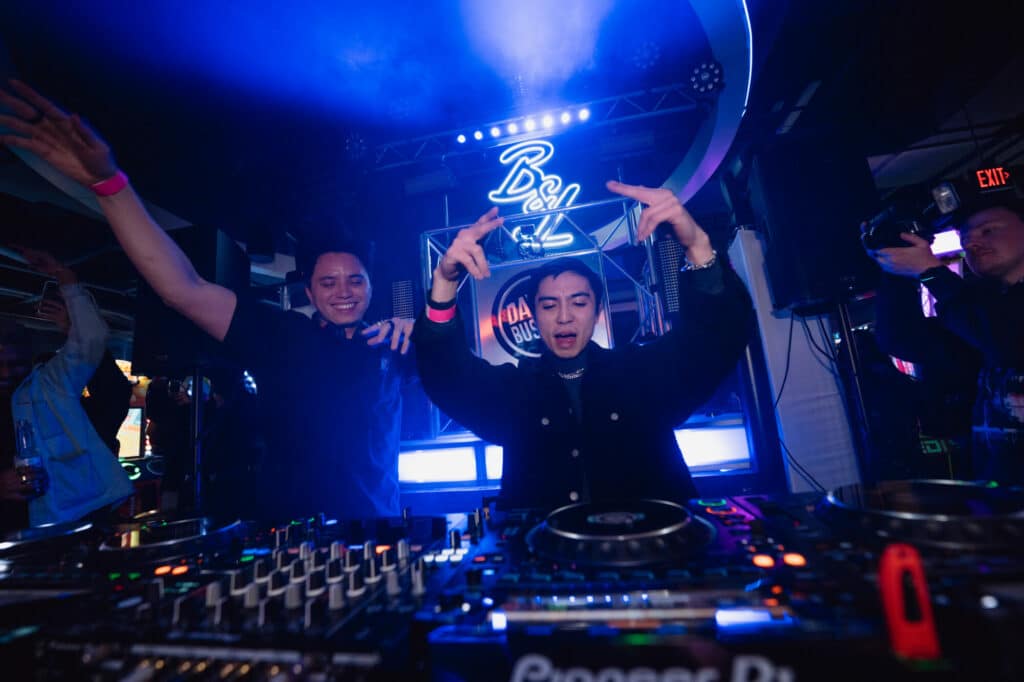 ---
Follow Brownies & Lemonade:
Website | Facebook | Twitter | Instagram | SoundCloud