Bassjackers returns after more than four years with a new Les Pays Bass EP, and they dive into the true meaning of each track.
---
The release of Les Pays Bass marks a triumphant return for Bassjackers as the duo's creativity and willingness to experiment with new sounds is put front and center in its six tracks. Representing a bold departure from their previous work, this EP marks a significant evolution in their musical style as they explore new territory and push the boundaries of their own artistic abilities.
The opening track on Les Pays Bass, "How We Do," sets the tone for the party atmosphere with its high-energy and infectious beats. Meanwhile, other tracks, such as "Old School Vibe," take listeners on a nostalgic trip to the golden era of EDM, featuring pulsating synths and powerful basslines that will get the crowd moving. Overall, it's a dynamic collection of songs demonstrating the duo's continued growth and evolution as artists in the ever-changing landscape of the scene.
With the release of this EP, Bassjackers have resumed their radio show, signaling a renewed commitment to their fans. The show's first broadcast featured a live set by the duo at Nebula in New York City. During the set, the duo showcased some of the new ideas they have been working on, injecting their performance with an added level of excitement and energy.
Prior to their tour start this year, we had the chance to chat with the Bassjackers about their latest EP. Listen to Les Pays Bass on Spotify or your preferred platform, and read on for a deeper dive into the release and more.
Stream Bassjackers – Les Pays Bass on Spotify:
---
What's going on Bassjackers? Thank you for taking the time to stop by and have a quick chat!
Hey, thanks for having us!
First things first, you're currently on tour promoting your first EP in over four years, Les Pays Bass. How's life out on the road?
Life on the road has been absolutely amazing, especially after such a long break due to the pandemic. We're grateful to be back doing what we love and seeing our fans in person again. It's been incredible to feel the energy of live shows and see the positive response to all the new music, including our Les Pays Bass EP. We're excited to continue touring and connecting with our fans around the world.
That being said, let's talk about your latest EP, Les Pays Bass, which in French (Les Pays-Bas) means The Netherlands. A true homage to your home, can you talk to us about how coming up in The Netherlands helped mold you into the artists you are today?
In The Netherlands, dance music has been a big part of the culture for a long time. It was all around us as kids, and we were exposed to many different styles of dance music. This is probably why many EDM artists are from here despite being a small country. When we were coming up, all these artists supported and helped each other a lot which definitely was a huge factor in our success. We're proud to be part of this tradition and to represent our Dutch roots in our music and branding.
Beyond the obvious nod to your home, was there any other underlying message or theme that you were trying to convey with this new EP? 
With Les Pays Bass, we really wanted to showcase the different sides of our sound. The EP is a celebration of all the different styles we love and play in our sets and is meant to be a fun, energetic ride for our fans.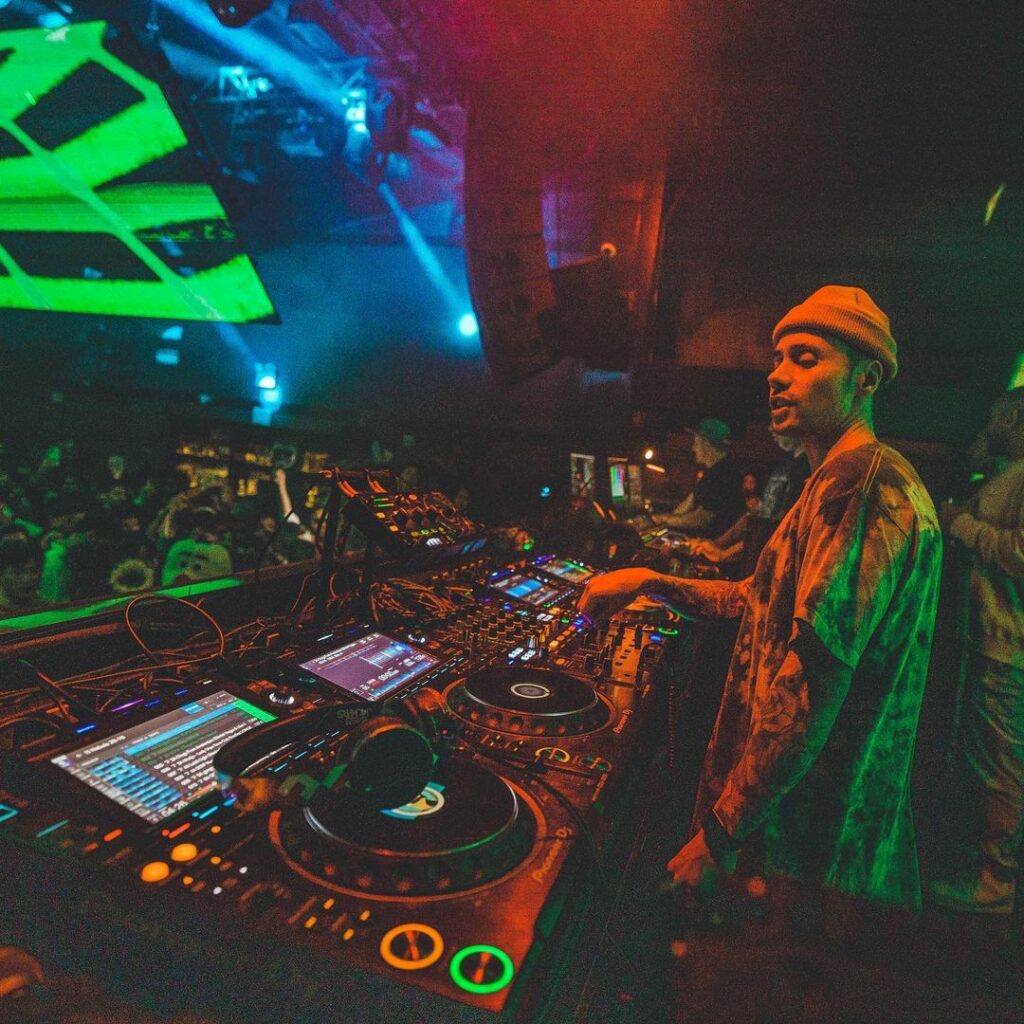 The last time you released music under the Les Pays Bass series was back in 2018 with Vol. 2 on Spinnin'. Can you talk about how you approach the creative process to make each iteration shine differently from the last?
For this EP, we spent a lot of time experimenting with new sounds and blending different styles together in unique ways. Our main goal was to make tracks that would be powerful tools for DJs to play live at clubs and festivals. It's less about making something that's easy to stream and more about creating an experience for the crowd. We always strive to maintain the Bassjackers' signature sound while trying out new things and keeping things interesting.
This EP runs the gamut from trap to electro house to hardstyle. Can you talk about your experience as multi-genre artists? What are some of the positives and negatives that come along with this creative direction?
Playing with different genres allows us to be more creative with our music and keeps things fresh and interesting. It can also be a challenge. Some fans might only want to hear the big room sound we have become known for, for many years. So we balance this out a bit, we still love Big Room, but we love exploring different sounds. 
Were there any specific challenges or obstacles that you faced during the production of this EP? If so, how did you overcome them?
With so many different genres and sounds on the EP, it was important for us to find a way to tie everything together. I think we succeeded here by focusing on the energy and vibe of the EP as a whole.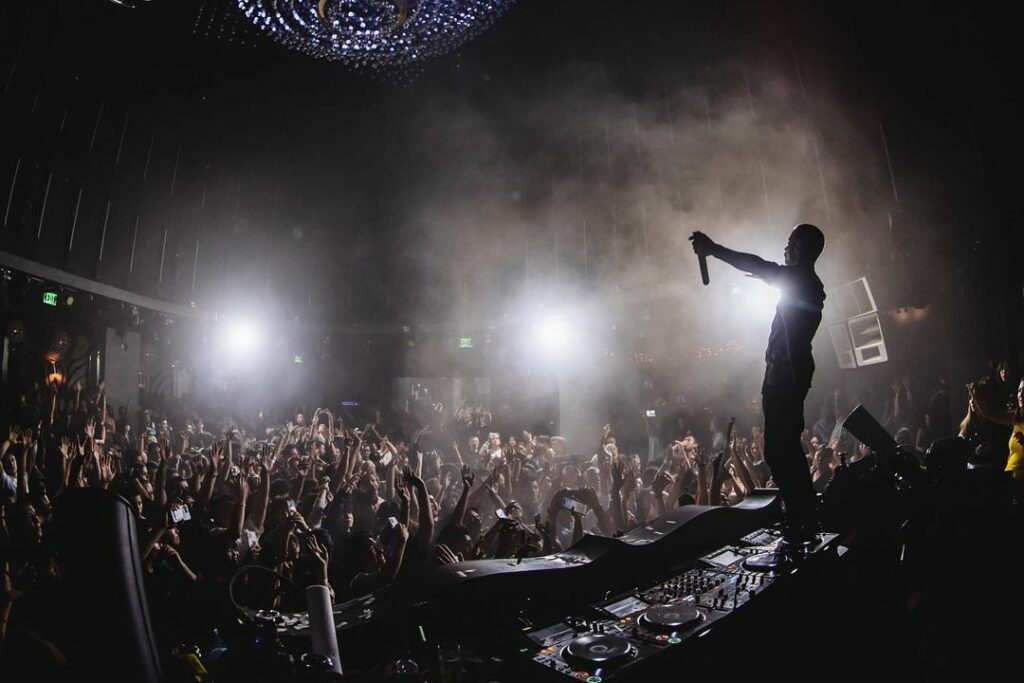 Can you give us any hints or teasers about what we can expect from the Bassjackers' upcoming releases for 2023 on Spinnin' Records, Musical Freedom, and Smash the House?
We've got some really exciting projects in the pipeline for the coming year. We're experimenting with different sounds and exploring new genres while still staying true to that signature Bassjackers sound that our fans know and love. We have some high-energy tracks in the works, along with some streaming-friendly tunes that we're really excited to share with our listeners. Keep an ear out because there's a lot of new music coming your way!
And finally, talk to us about the re-launch of Les Pays Bass Radio! What new things do you have up your sleeve for the broadcast? 
We're thrilled to kick off the re-launch of Les Pays Bass Radio with a bang! Our first episode features a live recording from Nebula in NYC, which is now available on the 1001tracklists YouTube channel. We played a bunch of brand-new bangers by ourselves and other talented artists. Go check it out now!
Thank you, guys, so much for taking the time to chat about your newest EP. Best of luck at your upcoming shows!
Always! Thanks again for having us!
---
Follow Bassjackers:
Website | Facebook | Twitter | Instagram | SoundCloud | YouTube