Midwest artist on the rise, ALIGN, gets you excited for summer with his debut album Endless Summer, out now on Lowly.
---
Fresh off a tour supporting INZO, James Fisher, better known by his stage name, ALIGN is here to debut his album Endless Summer. Since 2017, ALIGN has been putting out music that gets fans moving and grooving, providing the most chill electronic for your listening ears. All ten tracks on the album are definitely here to prepare you for the warmer months ahead.
The singles released prior to the debut, "Steady", "Manifest", "Feel It", and "I Lost My Way" are all perfect examples of the energy ALIGN strives to capture, which happens to be a light and airy, yet electric vibe. The album also captures a special period in time for ALIGN, a window into his life created by meaningful soundscapes.
"When I wrote this album I felt like some of my most golden moments in life were things that had happened in the past, and I realized that I didn't always feel present in the moment while they happened. The overarching theme of 'Endless Summer' is remembering these fond moments in life, attracting similar moments back to our lives, and being present while they take place."

ALIGN
Enless Summer shows off ALIGN's versatility in his classic sounds, rhythms, and energy.
The first track to capture your attention is "Welcome," which brings thoughts of a happier place, putting you in a better state of mind while you listen to the vocal and bird samples. The beat and warm melody hone in on the bright and mellow feeling of a summer's day. The somewhat tropical vibe will bring a smile to your face and have your feet tapping away. "Steady," features the smoothest of vocals from Max Green. The lyrics are a relatable journey through what appears to be love, enforcing a sense of hopefulness. "Instead" hosts the beautiful voice talent of Meggie York. This song also has the classic sounds of ALIGN with his melodic mallets and rapid synth stabs leaving you with nothing to do but dance.
"Manifest" featuring Novet, shows off the more versatile side of what he can do. It maintains mellow energy but still gives off a sound that will make anyone bob their head. Another stand-out track from the album is "Golden Rule." The beat has a funky feel, really sharing the somewhat dark side of what ALIGN has to offer. The title track "Endless Summer" brings you back home with the natural soundscape of various birds blended into a vibrant beat for you to really enjoy what the day has in store.
The album Endless Summer is an overall hit, and just in time for the summer. Be sure to listen to the debut album by ALIGN on your preferred streaming platform. If you're trying to hear the album live, you can catch him on his remaining tour dates with INZO in Flagstaff, Tempe, and Honolulu. He'll also be performing live at North Coast Music Festival in Chicago, IL this September.
Stream ALIGN – Endless Summer on Spotify:
---
ALIGN – Endless Summer – Tracklist:
Welcome
Feel It (feat. SOUNDR)
Manifest (feat. Novet)
Steady (feat. Max Green)
Instead (feat. Meggie York)
Endless Summer
I Lost My Way
Golden Rule
Distant with Blookah (feat. Alyx Rush)
Until Next Time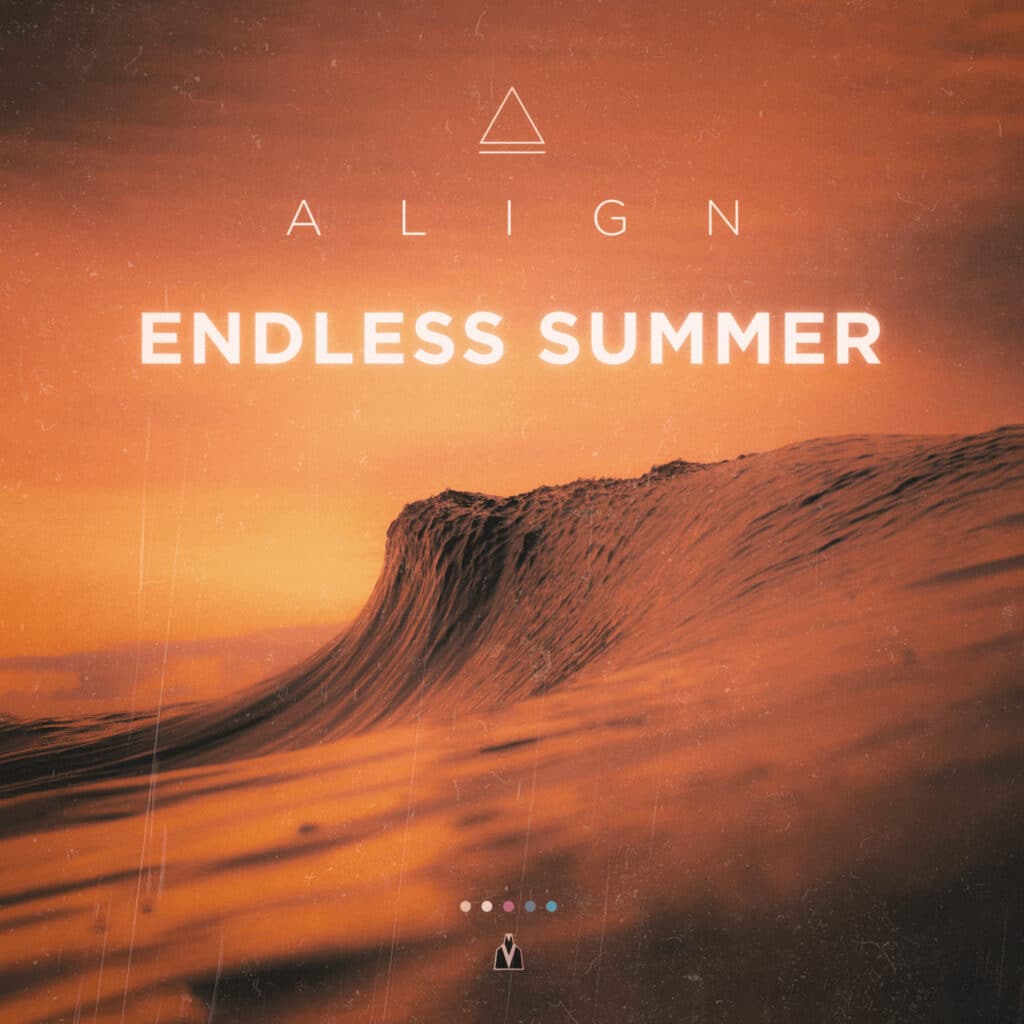 ---
Follow ALIGN:
Facebook | Twitter | Instagram | SoundCloud | YouTube | TikTok