camoufly introduces a new era of his sound that will help you dance right into a blissful state with his latest body of work, In Plain Sight.
---
DJ and producer camoufly has made a big impact during his first years in the scene and only continues to move upward. Listeners can't seem to get enough of his elegant style that ranges from hyperpop to house and also includes nodes of trap and pop to keep everyone on their toes. In under just three years, he has dropped many remixes, including his edit of Nia Archives' "Baianá," as well as a trilogy of EPs, including fan favorite, The Giant. With an impressive catalog to share, camoufly has touched the stages of festivals like Lightning In A Bottle and EDC Las Vegas.
camoufly broke the silence of 2023 with the announcement of an EP, and the wait is finally over. Today, he dropped his fourth EP, In Plain Sight, and it conveys his most self-expressive body of work to date. Be ready to lift your spirits as each track plays out an irresistibly danceable beat that will carry you into blissful happiness.
Oftentimes in life, I tend to calculate things a lot, trying to control every variable, every possibility. But for some time now I decided to make a change in this behavior. If 'Faith' – my last EP – was a testament to myself being open to what life has in store for me, with 'In Plain Sight' I decide to lay bare all my desire, to ultimately break out of my own constraints, to enjoy living life to the fullest. The result is this explosive but at the same time emotionally charged dance record, which is exactly what reflects me most at this moment in my life.

camoufly
Instantly surrounded by the feeling of love, with the help of Alexander Lewis, "Kaleidoscope (Me&U)" takes the words out of one's mouth as if completely enamored by someone. You can't help but feel like you're inside the most colorful kaleidoscope holding hands with your soulmate as the wondrous colors graze by your eyes with each passing note. Keeping the inspiration of love in the brain, the lyrics of "Always" will make it impossible to keep your crush's face out of your thoughts.
"Baby" has the perfect melody to make your heart go pitter-patter with each snare and kick. This track will have you singing and dancing in the shower with its catchy vocals and bubbly beat. Last but definitely not least, "Earthbound" brings the EP to a close. The lyrics focus on finding the true definition of one's self. So get carried away by the angelic yet upbeat melody, and fall into the memory of who you are with the help of camoufly by your side.
Dance your blues away with camoufly's In Plain Sight by streaming it on your preferred platform, and keep up with his Twitter to see what he's up to next!
Stream camoufly – In Plain Sight on Spotify:
---
camoufly – In Plain Sight – Tracklist:
Kaleidoscope (Me&U) ft. Alexander Lewis
Always
Baby
Earthbound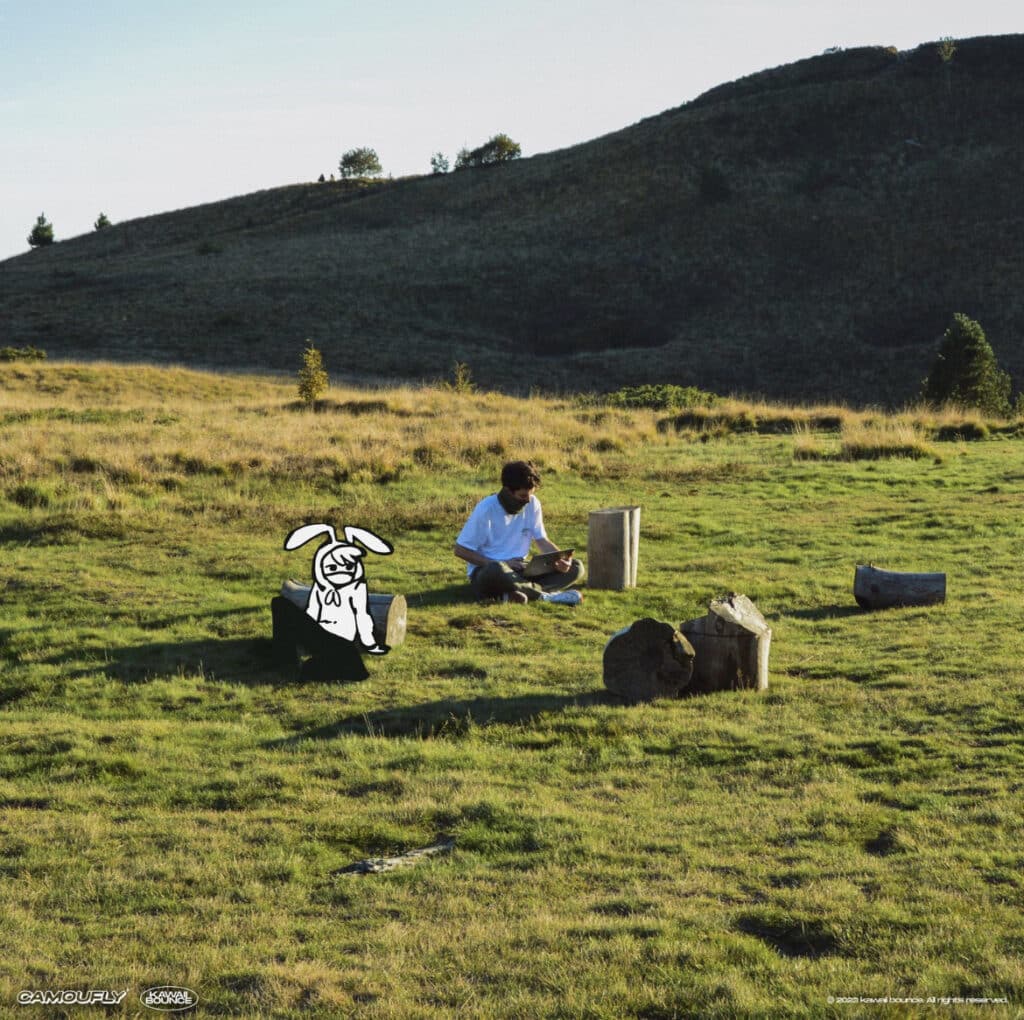 ---
Follow camoufly:
Website | Facebook | Twitter | Instagram | SoundCloud | Bandcamp