Disco Lines takes his career to the next level by dropping Loveland – his debut EP that's landed on Insomniac Records!
---
DJ, producer, and TikTok sensation Disco Lines has garnered a loyal following through his unique remixes and flips of popular tracks since bursting onto the scene just a few short years ago. This year saw him continue on that path by releasing "TIL I DIE" with Space Rangers and a remix of Justin Jay's "Can't Hang," and now he's reached a significant milestone in his career by releasing his first-ever EP, titled Loveland.
Out now on Insomniac Records, Loveland comprises three stellar tracks, each of which takes listeners on a journey to another dimension, and offers a glimpse into the mind of this exceptionally talented artist. This release also acts as a testament to Disco Lines' creativity and willingness to experiment with new sounds and styles, further cementing his position as an up-and-coming artist who is ready to step into the spotlight.
The lead single "Another Chance" is a classic house track with a thumping bassline and soaring synths that can move any dance floor. Then, "2 Hearts" sees Disco Lines team up with GUDFELLA to bring a masterful fusion of house music and pop, with a catchy hook that will stay with the listener long after the track has ended.
"Waste Your Love," brings morgxn and Kwon into the mix for a sultry and seductive track with smooth vocals and a pulsing beat that will have listeners grooving all night for the perfect finishing blow. Each of these tracks shows off Disco Lines' ability to craft music that sounds great and makes the listener feel great with their upbeat and energetic sound.
Disco Lines is showing that he's an artist who's willing to push boundaries and challenge himself creatively, and the result is an exceptional collection of tracks that are sure to captivate and delight his fans. Grab your copy of Loveland on your preferred platform, listen to the EP on Spotify, and let us know your thoughts on Twitter.
Stream Disco Lines – Loveland EP on Spotify:
---
Disco Lines – Loveland – Tracklist:
Another Chance
2 Hearts (with Gudfella)
Waste Your Love (with morgxn and Kwon)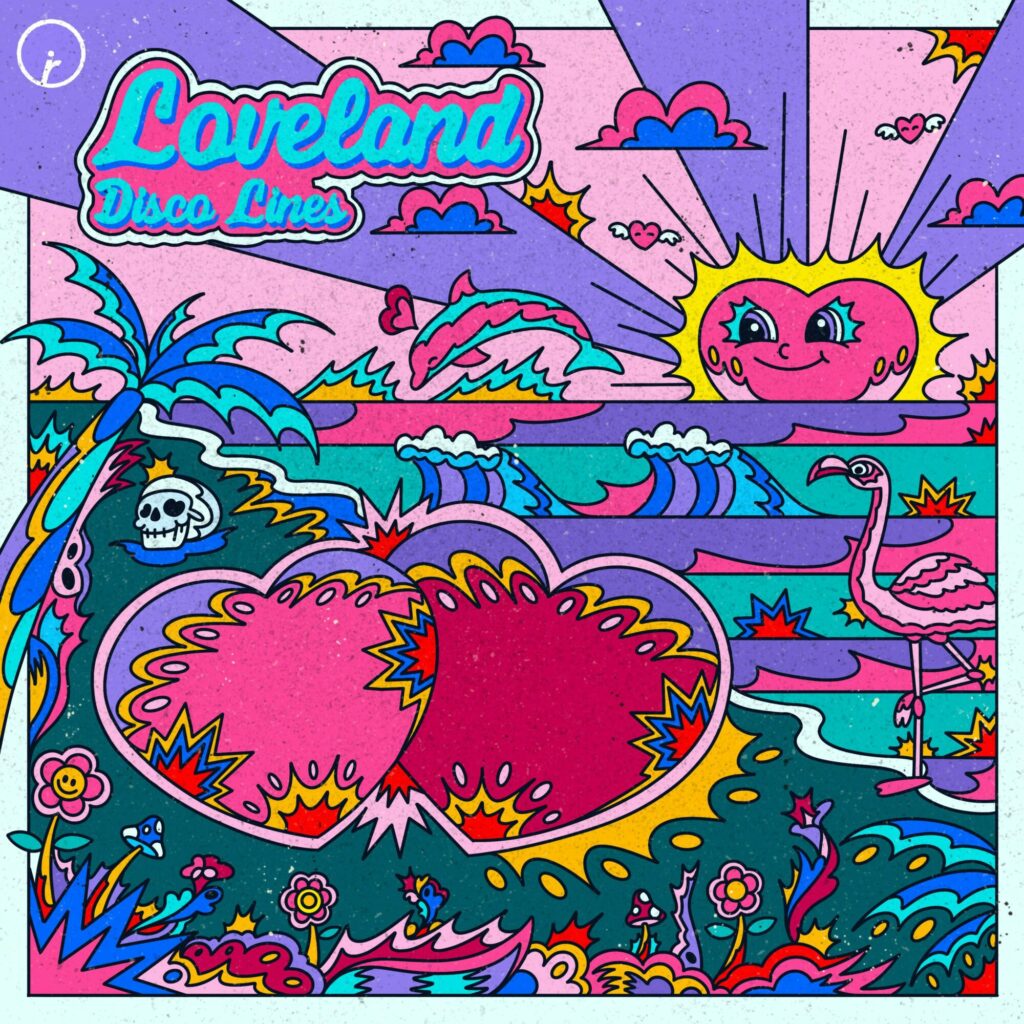 ---
Follow Disco Lines:
Website | Facebook | Twitter | Instagram | SoundCloud | YouTube