Justin Jay looks to the stars for the future of Fantastic Voyage with his latest conceptual release, VOYAGER001.
---
Many have looked to the stars in the darkened night sky since the dawn of humanity. While some people look up to bask in the brilliance of the twinkling balls of gas light-years away, others seek answers to questions they might have. Much like those from the past, Justin Jay has done the same with his own question – where is the PLUR? – on his latest release VOYAGER001.
For his latest creative body of work, Justin Jay takes the Fantastic Voyage crew far into the future, the year 2852 to be exact, as he hunts for PLUR in a world that has become deeply reliant upon science, innovation, and more importantly, machines. At this point in time, the line between emotion and circuitry has been blurred to the point it's unrecognizable, yet this valiant voyager believes that there truly is PLUR in the far reaches of the multi-verse – and he intends to re-discover it for humanity's sake.
VOYAGER001, the soundtrack for this trip to worlds unknown, offers up its own otherworldly, nu-rave-infused sounds across its six tracks. There's a twinge of old-school rave nostalgia that drips through the entire runtime of this release while a hearty helping of fast-paced production elements showcases the speed that's necessary for this urgent mission.
Justin Jay explores the duality of his own sound on "Your World Is Beautiful But Is It Real? / Enter" which begins with soft, airy tones that offer up a sense of calm before the second half of the track throws you directly into a space-age rave. "Smith" and "Reload" continue this vibe with eerie elements layered over percussion, while "The Oracle" cools things down with its soundscape that's perfect for a lounge on the edge of our solar system.
"Revolt // Zion // UNPLUGGG!!!!!" is one of the most dynamic tracks that Justin Jay has crafted to date. This near 10-minute long track is a melting pot of different rave elements and alternating beats that will leave your mind in a tailspin after the final part of the track kicks up the BPM unexpectedly. But that tailspin doesn't lead to doom for Justin Jay and his crew as "A New Digital World" appears on the horizon to guide everyone to a new state of being. Has PLUR been found at the edge of space? You'll only know when you press play on this release.
Take a trip with Justin Jay and listen to VOYAGER001 on Spotify Let us know what your thoughts are on this release in the comments!
Stream Justin Jay – VOYAGER001 on Spotify:
---
Justin Jay – VOYAGER001 – Tracklist:
Your World Is Beautiful But Is It Real? / Enter
Smith
Reload
The Oracle
Revolt // Zion // UNPLUGGG!!!!!
A New Digital World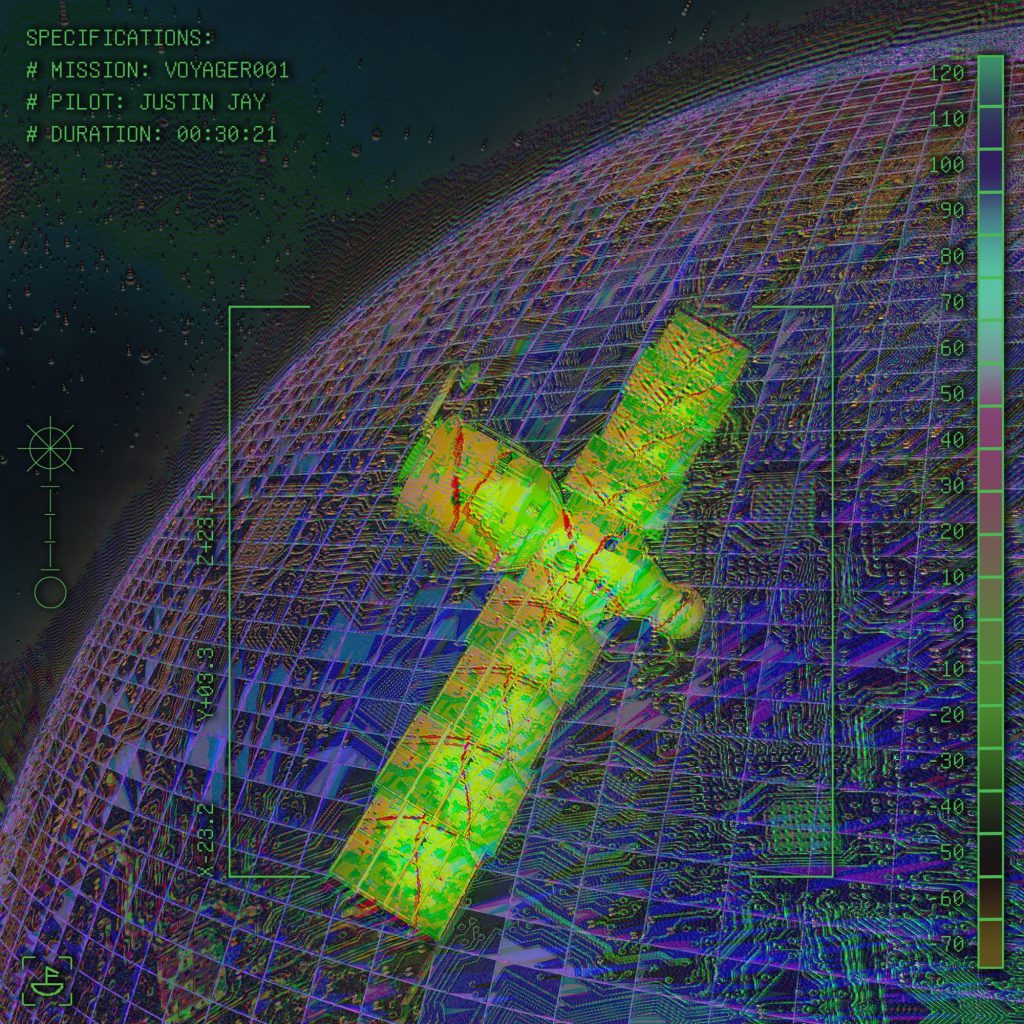 ---
Follow Justin Jay on Social Media:
Facebook | Twitter | Instagram | SoundCloud