Legendary hard house artist BK showcases his talents in the techno realm with the release of Rampage on Filth on Acid.
---
It's been nearly three decades since BK took his first steps in the scene after developing a passion for electronic music by falling in love with artists like The Prodigy and Carl Cox. Since then, his discography has swelled to epic proportions with hundreds of releases in the realm of hard house, along with the launch labels like Riot! Recordings and Nukleuz Records and world tours that brought his sounds to far-off reaches beyond his home in the UK. This led BK to become known as one of the most prolific artists in the hard house genre, but he's also dabbled in techno, trance, and more throughout his career.
Last year saw BK continue on his path of domination in the scene, and now in early 2023, he's turned the dial to techno once again with the four tracks found on the Rampage EP. Out now on Reinier Zonneveld's Filth on Acid, this collection of tunes sees the London-based artist flex his abilities to create jaw-dropping, energetic soundscapes in the subterranean space – and after one listen through you'll find yourself breathless and yearning for more.
Leading the charge is "Suis Moi," a collaborative track that brings BK together with Reinier Zonneveld for a stunning ride into the depths of the techno realm. This futuristic track features a plethora of high-quality drums and synth work that will hypnotize your mind from the jump before the robotic vocal commands you to dance. It's pure, peak-hour energy at its finest.
Don't think for a second that the energy found on the previous track would subside as "Rampage" comes barrelling in soon after with its pounding drums and rave stabs. Close your eyes for just a second and BK will take you straight to an underground warehouse where everyone is losing themselves to the music with this one. Just when you think the pace couldn't get any faster, he kicks into another gear once again with yet another stunner, "Indecision," that offers drums that race forward in an unrelenting manner that will leave you gripping on for dear life.
If there's one thing a DJ should be good at, it's controlling the music, and that's exactly what BK puts on display with the final track on the EP. "Control The Music" delivers the finishing blow with its aggressive kicks, claps, and hi-hats for a peak-time techno tune that wraps you right around this legendary artist's finger and makes you move at his whim.
Listen to the Rampage EP on Spotify or grab a copy on Beatport, and follow BK on social media to stay in the know on future releases and shows.
Stream BK – Rampage on Spotify:
---
BK – Rampage – Tracklist:
Suis Moi (with Reinier Zonneveld)
Rampage
Indecision
Control The Music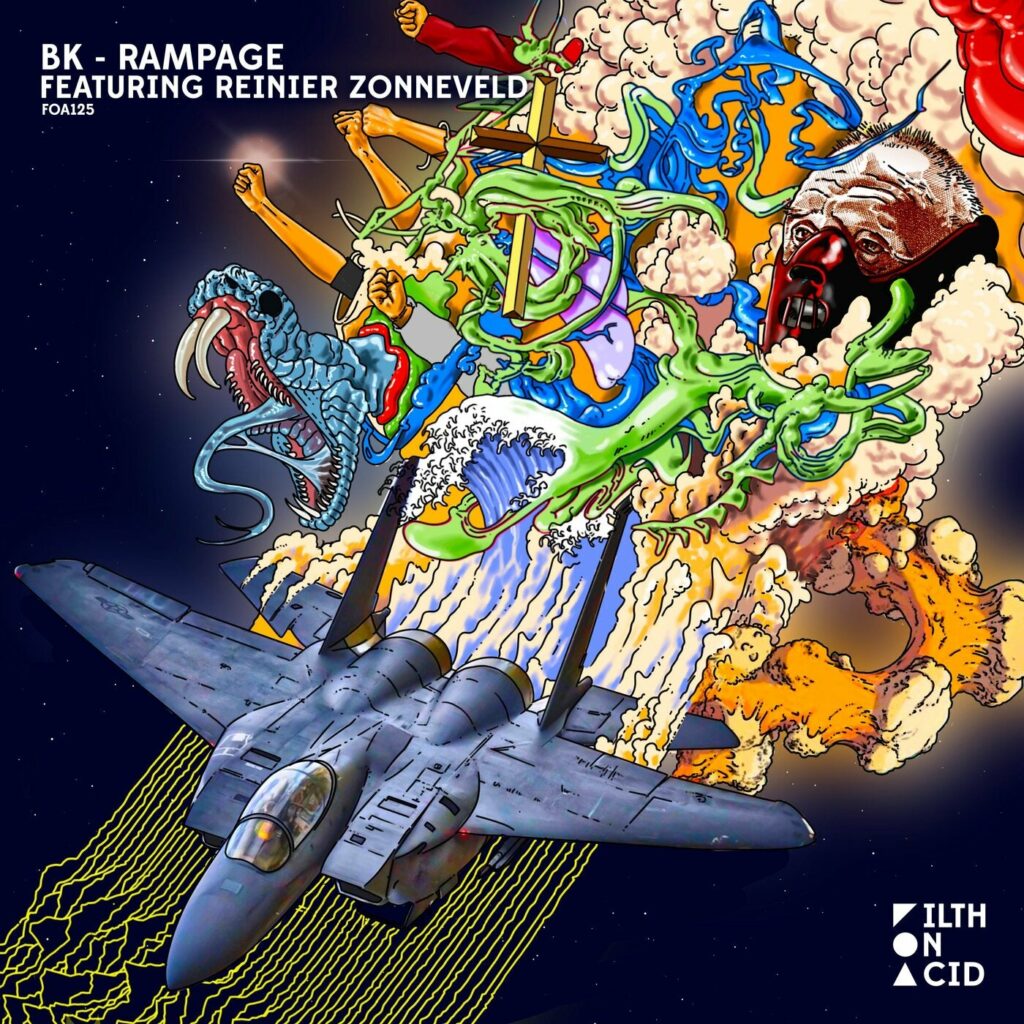 ---
Follow BK:
Website | Facebook | Twitter | Instagram | SoundCloud