Celebrate 25 years of hard house with Tidy as we explore the label and the duo behind this behemoth as they gear up for Tidy Weekender!
---
Niche genres bubble up in popularity and then fade back to obscurity all the time. Hard House and Hard Trance both had times of market appeal in the late '90s and early '00s, but like many things, fell out of favor as worldwide market tastes faded. That is not to say that the genres lost their fans. Far from it! The genres simply retreated into a world driven by the underground instead of the big lights of major parties.
The Tidy Boys – a pair of UK producers known on their birth certificates as Andy Pickles and Amadeus Mozart – continued carrying the banner for the worldwide hard house scene on their label Tidy (formerly Tidy Trax). Along with fellow labels like Nukleuz, Tidy curates a sound that warms the nostalgia within and keeps the energy pumping all night long. And they kept the grooves churning and the banner aloft thanks to major events like Tidy Weekender.
Enter 2021, a full twenty-five years after opening their book to write in. Tidy as a brand continues to morph over the years. As sub-labels combine to entertain the fans and keep the music alive the scene grows, retracts as fans get older, then welcomes a new wave into the fray. In that spirit, take the journey down the rabbit hole with two legendary members of the Hard House scene on the meaning behind their legacy, the strength of the hard house community, and how they look forward to the upcoming Tidy Weekender in July 2021.
Check out the artist playlist of Tidy Boys on Spotify while you read the interview!
---
Thanks for taking the time to sit down with us Tidy Boys! How does it feel to have celebrated 25 years of dance music legacy in your career?
It feels good right now, however getting to 25 was always going to be tricky, hence not many labels or brands have stood the test of time. I know it's a cliche but it's been a real journey, from being a small independent label in the mid-'90s to building a cult brand where thousands of people have come to our events and parties. I think we have always kept it fun and lighthearted, never taking ourselves too seriously and making sure everyone has a good time, add to this some hard work and good business strategy, and boom we look as strong in 2021 as we ever have before.
Is there any single moment in the past quarter century that shines brighter or that makes you the most proud about your role in dance music?
I tell you what makes it all worthwhile, not the money, not the glory, but messages like this – I received this in my Twitter inbox this week – I will keep it anonymous but we get messages like this quite regularly and it makes it all worth it. "About 7 years or so ago I had a complete breakdown and pretty much gave up on the life. Through a period of time which still continues today one of the only things that has been regularly able to lift my spirits have been the mixes that you and the entire tidy crew have created. In a nutshell and I mean this with all sincerity you have literally saved my life at times when I couldn't find it myself until the music ran through me. You'll never understand the full depth of this message. But you have my entire thanks and gratitude. I hope one day to tear up a dance floor of yours again" Anon
Tidy Weekender is coming up in July later this year. What makes you most excited for the four day festival? How proud of you for already selling out the event?
The weekender has always been a big party of Tidy's DNA, we did the first one in April 2002, it was an experiment but we had 1700 clubbers attended the three-day event, everyone loved it, the Tidy team got emotional, it brought the community closer together, it was more than just a dance event. When we got to Tidy Weekender 5 in 2004 we had 3600 clubbers on-site and the event would sell out in a matter of weeks, that year we did four weekenders in one year due to demand.
Over the last few years its been hard to sell the event out, the clubbing scene dropped off and our audience got older, married, and had other commitments, but now they want come back out and relive this fantastic event, some are even bringing their grown-up kids who are now in their 20's. The fact we have sold out Tidy 25 means a lot to us, and the fact people have been in lock-down for 12 months helped… roll on July!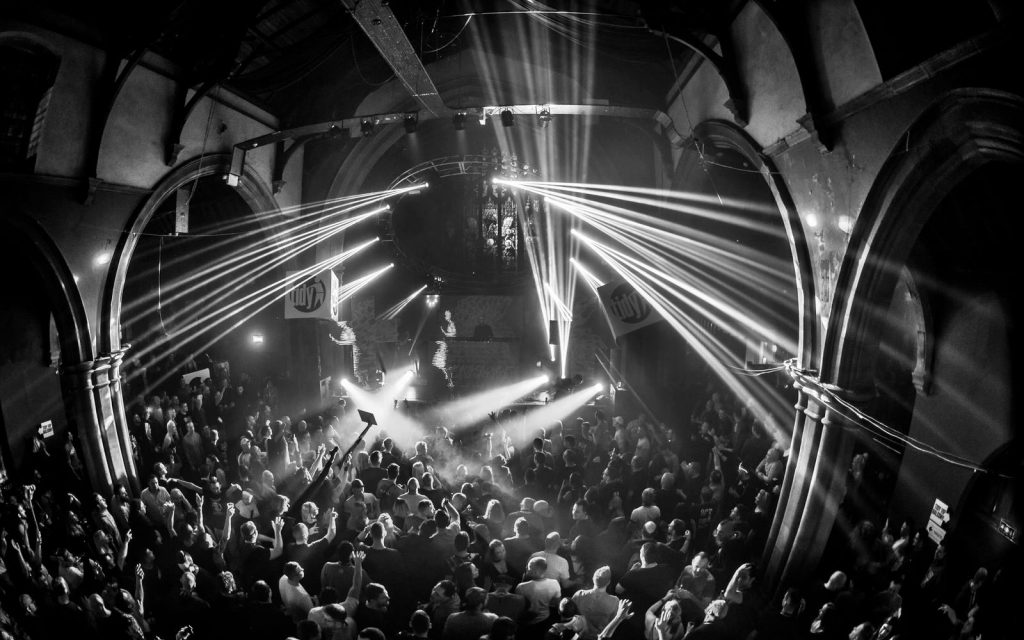 Now that the festival returns to its original location, what drew you to the grounds in the Welsh town of Prestatyn?
We wanted a large self-catering venue, we loved the two massive rooms and the kitsch retro feel of Pontins suited Tidy's humour. We knew 'Holiday on The Buses' had been filmed there in 1973, we also knew it hadn't changed that much, so loved that vintage feel. The main arena is fantastic and when you have 2000 people in there, it's electric. Also, the Prestatyn beaches are very good, it's a great holiday resort.
For the Weekender you are pulling together quite the lineup. We noticed you're also celebrating dance music's heritage by including an arena dedicated to the LGBTQ roots of underground clubbing. From the beginning to now, how has the scene worked towards inclusion in your opinion? Is there anything we can all do to rise higher from your standpoint?
Tidy was set up as a label aimed at the gay market in 1995, I (Amadeus) had only ever gone to gay nightclubs in the '80s and DJ'ed in many too; they were the best places to hear new music, DJs playing imports and sounds you wouldn't hear anywhere else. The gay scene and clubs was a fun safe place to go back then, with no beer monsters fighting on the dance floor. So from right back in the mid-'80s, I had always wanted to have a label that would be spawn from the depths of the darkest underground gay club… and my dream came true as we broke our sound at Trade In London, for me the original home of hard house.
Following the career path of Tony De Vit and Ian M everything seem to converge at Trade In 94-95, we knew we wanted to have our music and sound played at this venue. We were lucky enough to work with Tony De Vit shortly before his sad passing in 1998, for us he was the DJ that brought the sound of London's gay scene to the masses, and into straight and mixed venues like Sundissential, he was the ambassador and as his fame rose, so did the sound that went on to boom in the late '90s. Tidy parties and all hard house events have been LGBTQ friendly, in fact, I don't know another dance scene that is as open and inclusive as ours.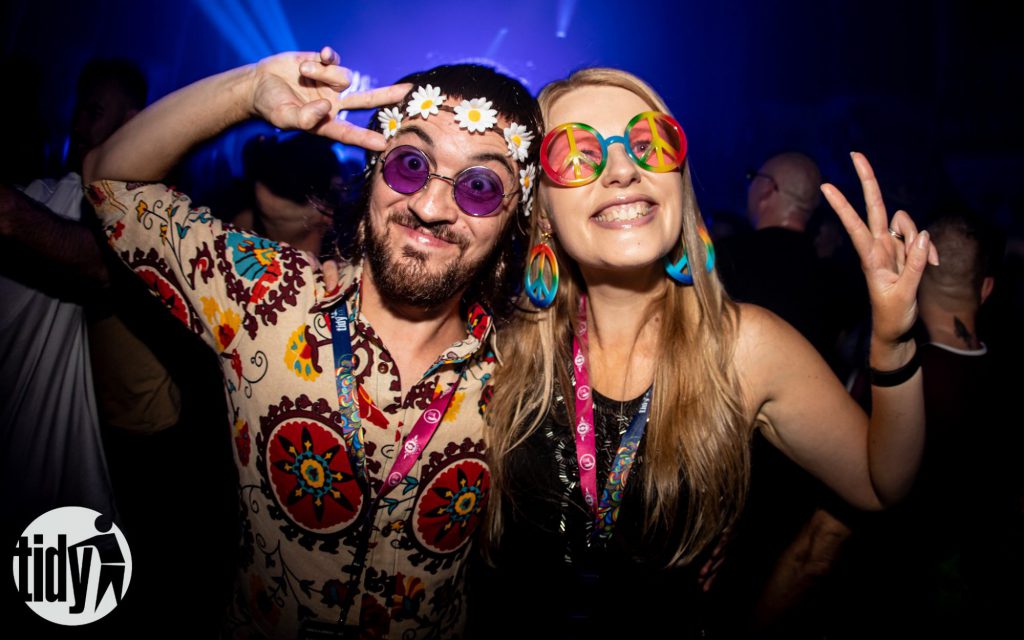 Let's switch gears and talk music a bit more! Tidy has always been known as the legendary rock of Hard House. While the genre may not fill main-stages around the world, it retains a strong fan base. What continues to make it endure?
It's a strange one, Tidy back in the day would fill hundreds of venues, we would put 4,500 people at Magna in Sheffield, we had 8000 people in our arena at Global Gathering and Creamfields, we would put 4,000 people into our Tidy London SE1 venue, yet no radio exposure, no TV, nothing, ignored by the mass media yet a massive underground scene. For four years in a row from 1998 to 2002 Tidy and Nukleuz were the biggest selling independent vinyl record labels in Europe, selling millions of records… yet still no radio play.
Hard House was and still is the Northern Soul of the dance scene, massive cult following yet no media sell out. The sound of hard house doesn't conform, it's a bit too fast, it's a bit too hard… it's too edgy and sometimes too much fun. You can hear tech house and many other house genres while in Starbucks or shopping at B&M these days, it conforms, it is un-obtrusive… yet hard house isn't… it's too much of a rebel, the music is made for the dance floor and the dance floor only… but that also may be to its detriment.
If you want to introduce unfamiliar fans to the genres you love to share, who would you recommend as five acts to thumb through their discography to get an appreciation for the genre?
There is a wide spectrum of sound within hard house, which is wider than most, from a bpm range of house grooves at 130bpm to the hard trance euphoric sounds at 140bpm right up to the beginning tradition sound at 148/150bpm. For the slower Untidy sound Sam Townend is the man of the moment, and I would also flick back through the Sharp Boys old catalogue as they inspired much of his sound. The best producers over the years for our sound have to be: BK, Technikal, Paul Maddox, Dom Sweaten, and Ben Stevens.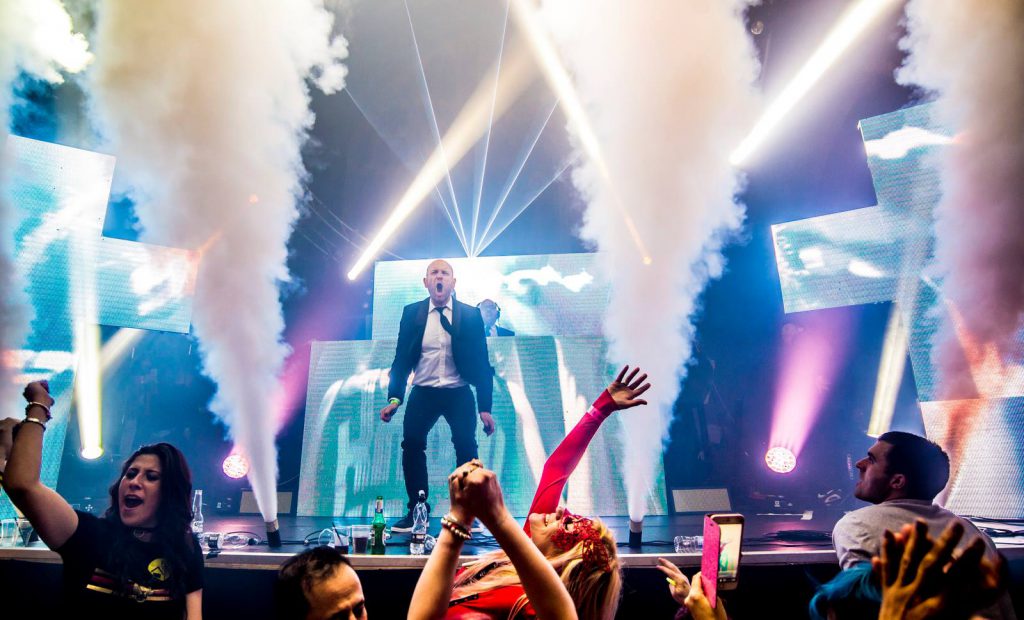 You survived the demise of the record stores and continue to share the music with fans. We noticed you sell unmixed tracks on USB sticks for example! When evaluating how to release music to fans, how do you arrive at a solution?
These days there are many formats, and rather than do just a few, we try and do them all, cater for everyone. Streaming is king and is now the only format for consumers, the download is all but dead and only appeals to DJs these days, in fact, we believe the download will die and CDs and Vinyl will be around forever, especially vinyl. Our USBs have lots of single tracks aimed at both collectors and DJs, it's a better way to gain a big collection with spending a week to download them, also it's better value for money, some of our USBs have over 300 tracks for less than £70.
Finally, as you prepare for Tidy Weekender, you also partnered with some other big hard house labels like Nukleuz, Goodgreef, or Vicious Circle. When you look at your collective strength of carrying the banner over the decades, what brings you the most pride? What do you look forward to over the next 25 years?
Yes we have always tried to work with other brands, the more brands the better it is for our scene, we hate being the only main label, we would prefer more event brands to rise to the top, more record labels to grow… it's not healthy as proved over the last decade with just Tidy being the only place to go for music and events. It's good to have both Goodgreef and Nukleuz at Tidy 25… something for everyone this year.
---
Follow Tidy on Social Media:
Website | Weekender Website | Facebook | Facebook Group | Twitter | SoundCloud | YouTube