After dropping "Rumble" and other singles this year, Skrillex streamed a Basement Set to build hype for the release of Quest For Fire.
---
It's been a great year for fans of Skrillex as the beloved artist kicked everything off with the official release of "Rumble" with Fred again.. and Flowdan before dropping off a flurry of singles that have showcased his dynamic sound. Amid those tracks was the tease of two albums arriving from Skrillex that stirred the scene into an even greater frenzy, and this weekend he gave everyone a taste of what's to come on Quest For Fire.
Quest For Fire is due out on February 17 via OWSLA/Atlantic Records and while fans won't have to wait long for the full album to be revealed, their cravings will be satiated with the Basement Set that Skrillex surprised everyone with on Saturday. Already surpassing 300,000 streams on YouTube, this set sees Skrillex run through 13 tracks that will be found on the forthcoming album, which includes previously released singles "Rumble," "Xena" with Nai Barghouti, "Leave Me Like This" with Bobby Raps, BABY AGAIN, Four Tet, and Fred again.., and "Butterflies" with Starrah and Four Tet along with some other exciting collaborations.
One of the biggest surprises to surface in this special set was the final track revealed on the album, "Still Here (With The Ones That I Came With)," which sees Skrillex team up with Porter Robinson and Bibi Bourelly for a match made in collaborative heaven for many longtime fans. Other stunners found in the mix include "Inhale Exhale" with Aluna, "Ratata" with Missy Elliot and Mr. Oizo, and "Supersonic (My Existence)" with Noisia, Josh Pan, and Dylan Brady.
Check out the full Quest For Fire Basement Set on YouTube, pre-save the album on your preferred platform, and stay tuned for our full review of the album once it drops!
Watch Skrillex's Quest For Fire Basement Set on YouTube:
---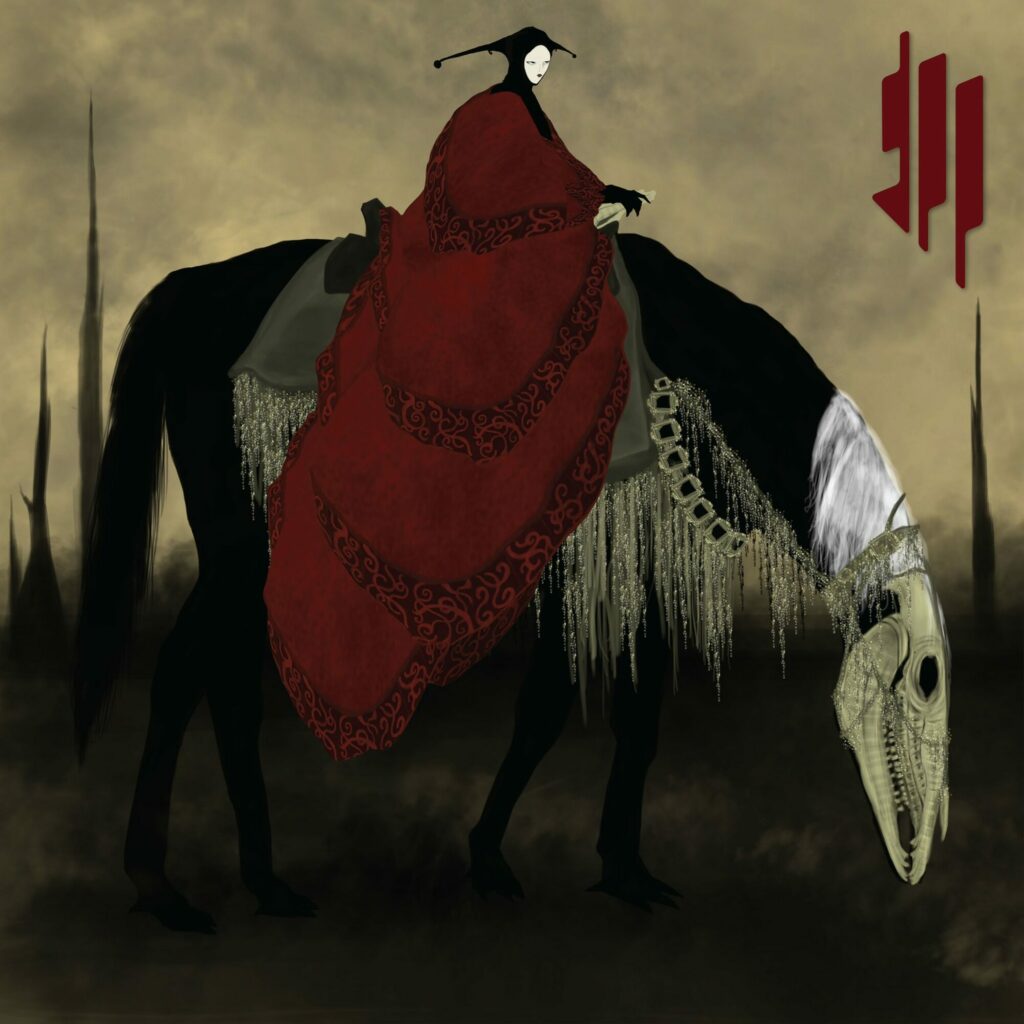 ---
---
Follow Skrillex:
Website | Facebook | Twitter | Instagram | SoundCloud | YouTube | Twitch