If anyone sees the data trends of live events it's Bandsintown. Managing Partner Fabrice Sergent sat down with us to dig into these trends.
---
Personally, Fabrice Sergent is obsessed with live events. Professionally, as Managing Partner and co-founder of Bandsintown, he's obsessed with helping those involved in producing live events get better every day. How? Through data and trends. Along with co-founder Julian Mitelberg, Bandsintown is on a tireless mission to ultimately see that every fan can find every live show, so artists can be seen and heard. And while Bandsintown goes well beyond electronic music this is Sergent's personal space, and he just oozes passion for both attending live shows and helping make them more successful.
While Bandsintown started as a way to connect fans and artists, and especially to help smaller acts be discovered, they soon learned that the data they see is an equally powerful asset. Over the years, Sergent and his team have used that data to showcase trends, make future predictions, and inform those in the scene who need to make informed decisions with little or no time buffers. When it comes to predictions, Sergent is pragmatic, noting that "predictions are not written in stone and should only be used as a guideline to inform the future."
For 2023, BandInTown has shared these seven topline trends to watch.
Greater number of artists on the road with even more shows per artist. Despite recent show cancellations and tour industry challenges, Bandsintown data shows that in 2022, artists played on average 14.2% more live shows in the US than in 2019. It's predicted that the total number of concerts will stay at or exceed current levels in 2023.
Interest in emerging artists will grow faster and their tickets will sell out quickly when compared to more notable names. Fans' intention of going to live shows grew 30.7% in the US in 2022 compared to 2019. More specifically, fans' intent in seeing emerging artists grew even more, up 43.3% in the US for artists with fewer than 100k followers on Bandsintown. We're also seeing artists nurture more direct fan relationships on platforms like Discord, TikTok, and Bandsintown for Artists, as opposed to Facebook, Instagram, and more traditional platforms.
Live streaming keeps streaming. While live-streaming significantly decreased when in-person shows returned, it's still happening. In 2022, 6,423 artists marketed live streams on Bandsintown. While this is down 68% from 2020, with a significant number of artists still doing live streams, the trend is far from dead.
Ticket prices will continue to rise. Consumer demand and the rising cost of touring will drive tickets to higher price points in 2023, especially for major artists. Ticket pricing for emerging and mid-level artists, however, will be particularly sensitive as promoters, agents, and managers work to balance the increasing costs with fans' ability to pay. We expect ticket prices to increase by 15-20% on average.
Live music will be recession-proof. Amid inflation, and an impending recession, major artists and popular festivals will continue to capture the largest share of consumers' spending on live entertainment. Attending concerts with friends is worth the cost for music enthusiasts and it should continue to perform better than other types of entertainment.
Artists are cautiously announcing tours. Some are even waiting until early 2023 to do so. The number of shows being announced in 2022 for 2023 is half of what it was at the same time last year.
Fans are cautious, too. Except for top touring artists, fans are also more cautious as they fear cancellations. With this, they're buying tickets closer to the show – two weeks before the show on average vs. ffour weeks pre-pandemic.
Check out Bandsintown talking about touring and tech in this YouTube video and read on below for the full interview!
---
Hey, Fabrice – thanks for chatting with us today about 2023 trends. Before we get into that, please give our readers a little of your background and how you ended up with Bandsintown.
I've always been a passionate music fan and excited to discover new sounds. I'm particularly deep into underground electronic music. When I first arrived in the US from France, it was challenging to find a guide to help track down DJs and my favorite artists, and I was especially interested in European artists bringing new music to the US. 
My business partner, Julian Mitelberg, and I decided to try to create our own guide for all kinds of live music. We came across a Facebook app helping artists publish dates called Bandsintown. In 2011, we acquired the app and turned it into what you see today. While Bandsintown goes well beyond electronic music, it really solves the needs of modern DJs and electronic music fans.
Over those 11 years, has the original mission for Bandsintown changed?
We're privileged to serve 75 million registered users and over 560,000 artists – we always want to help fans discover new artists and go to more shows. However, the core constituency of the platform has grown to support more of the artist community. We came to realize how important we were to all artists, but more specifically to small to midsize artists who need support in terms of discovery and touring. We're obsessed with helping emerging artists and midsize artists thrive. Nearly all DJs fall into that category as very few of them are considered "large." 
Live music is one of the last outlets for freedom of speech. It's a creative space where there's no censorship, so it's essential that we protect that and foster cultural diversity. It's not television, it's not books, it's not mainstream media who are controlled by a few companies that make all the decisions. Live music is truly democratized – any DJ can get on stage and spin their message in the clubs. 
So, we're on a mission at Bandsintown and we feel our purpose is greater than the project. We're humbled to make our modest contribution to this freedom culture.
With the data that Bandsintown collects, you are able to make a lot of statements about trends that are based on that data. Empirical evidence is one thing, but how do you factor intangibles like consumer mood, local influences, and surprise shifts like the appearance of a new, popular artist?
At the end of the day, the user data we share at Bandsintown is simply supportive of the main themes in the music industry. We think sharing this data as proof points might help the artist community better understand and predict what's ahead of them. It could also help them understand that they're not alone in the challenges they're facing and that there are opportunities in front of them they need to grab. We hope our data encourages the community to have a little bit more of a business mind and to look at the environment as one factor that they need to take into account in order to sustain a career.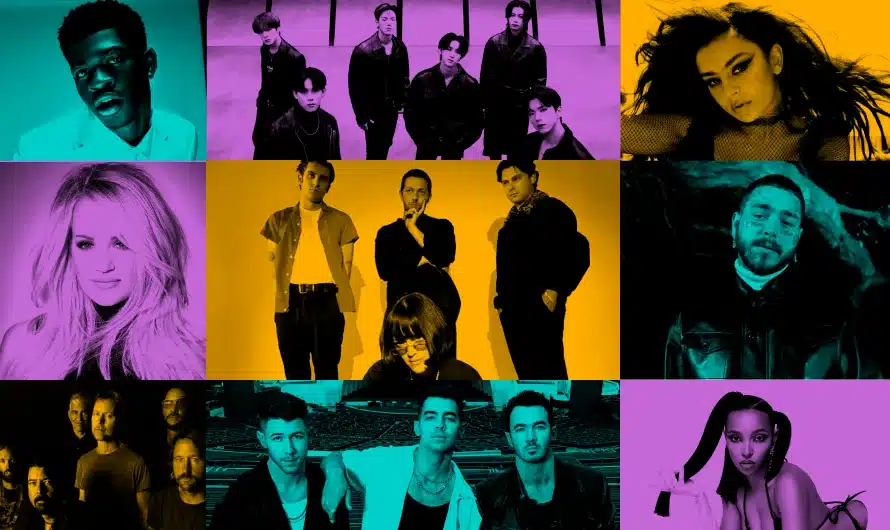 I made some predictions of my own this year and, unlike yours, mine are entirely subjective and based on experience rather than data. My predictions also focused on festivals and venues less so than artists. However, two of your predictions run counter to one of mine. I predict less consumer spending on these events, and you predict more artists doing more shows and that live events are recession-proof. While I want to believe this, I'm not seeing this among the NYC groups I'm involved with, so let's talk about this for a bit.
The recession-proof prediction is more based on previous trends. When the economy slowed down previously, we noticed that people viewed going to a show as a pretty good return on their spending. This perceived value was seen during the pandemic as well. Live events are one of the few remaining tribal experiences which are so very human. When I go to a club to hear a DJ, I'm always in the mosh pit. I like to feel the energy and the people. This is the feeling that I love, but is it completely recession-proof this time? We'll see!
However, we recently surveyed Bandsintown users, and 86.5% of fans said they'll be going to more or the same number of shows this year, with about half of the respondents (49.5%) saying they plan to go to more shows than in 2022, so demand is still high. Fans even said they'd cut back on other spending to see their favorite artists on tour, including pulling back on dining out (45%), new clothing (40%), streaming services (20%), and travel (17%) to be at these shows.
Additionally, a lot of artists didn't tour in 2022, leaving fans still very, very hungry to see their favorite acts. It's likely these shows will do well after a multi-year hiatus. People may spend less on big shows but they might go to a smaller club to listen to a DJ because it's much more affordable. I suspect small to midsize artists will benefit against the biggest ones with exponentially high costs.
That's really great to hear and definitely reflects what I'm seeing in NYC. A lot of the smaller shows at locally known venues are selling out and I've assumed this is allowing fans to spend less and get to more shows.
In 2022, we saw fan intention to go to a show grow by 30% versus 2019. And specifically for the smaller acts, this grew by 45%. So that's 50% more for the smaller acts! It may be the price, or it may be that those big artists sell out very quickly so fans switch their interest to small acts. But in the context of the recession, I think we will see smaller acts benefiting from lower prices.
One place we completely agree is that ticket prices will continue to rise. With your predicted increase of 15-20%, is this really sustainable for all involved? Won't we see the loss of some promoters, organizers, festivals, and venues as a result?
Yes, there's a driving force explaining the rising inflation of ticket prices, which is indeed the rising cost of touring. Manpower is the biggest issue as people left all these venues (that were closed) for other jobs and many are not coming back. It's tough to find security and bartenders and people who have held live event roles. I have tremendous admiration for these workers who stay up all night and deal with fans, which is fun but also challenging. 
In order to find employees, clubs and small venues have to increase salaries to be more attractive. Then we have rising supply costs, travel costs, hospitality, and then all the production costs. So there is yes, a likely 15% to 20% increase. I've already seen events that are being announced with a 50% increase!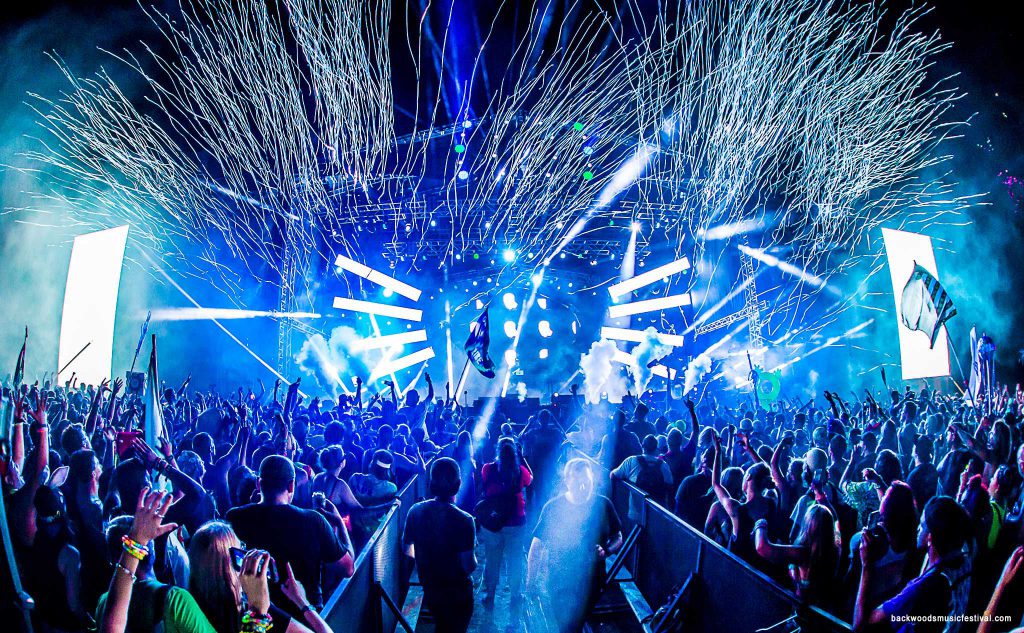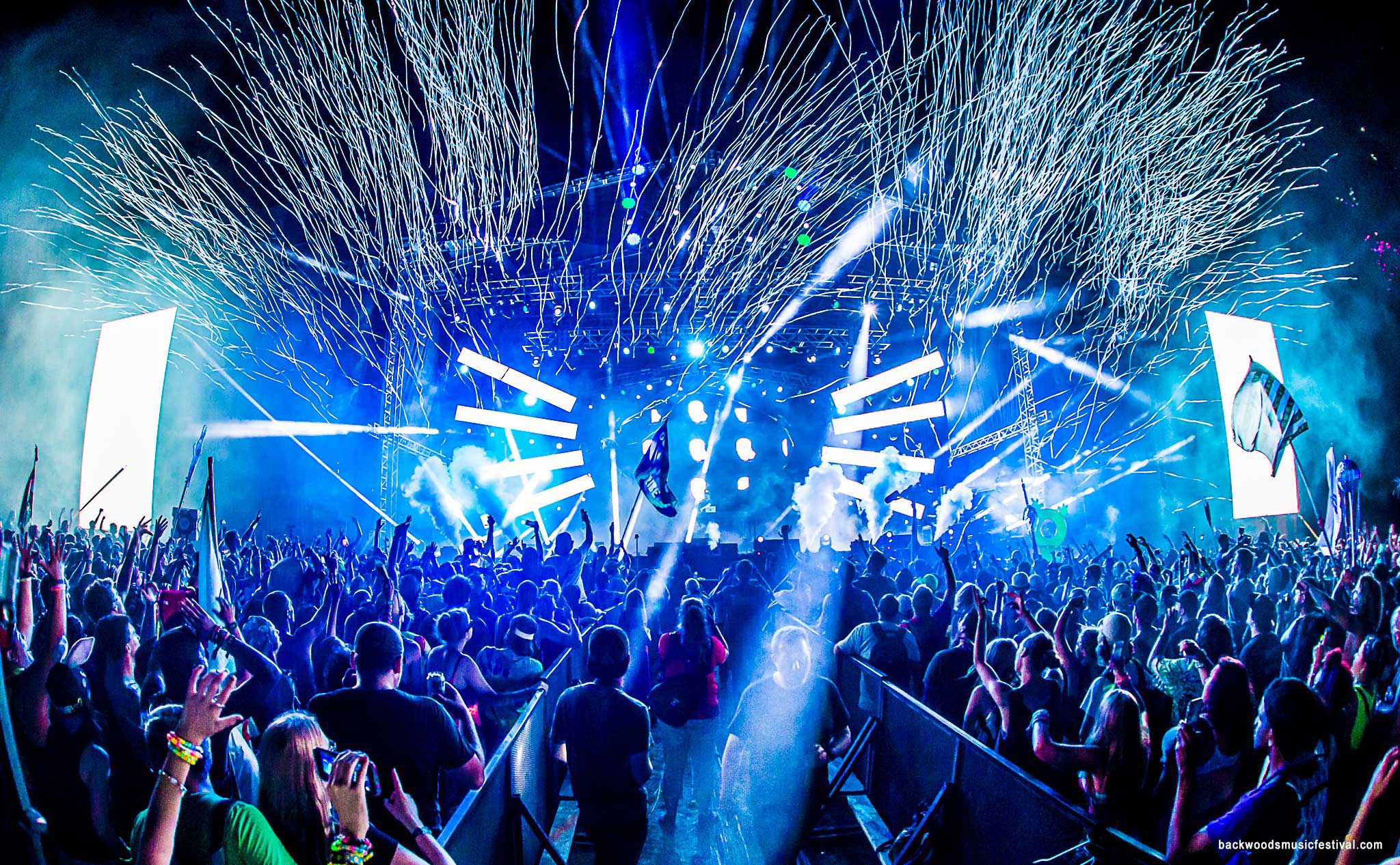 Do you think we'll see the loss of some venues, promoters, festivals, etc? Because of this?
Unfortunately yes and there are already signals indicating this. Some artists are canceling tours, however, it's a symptom of their own belief that they can't make money and they can't convince fans to pay a higher price to cover their costs. Festivals, especially, have it tough because they have to program, put in money upfront, market, and then see how it goes. It's gonna be an especially challenging year for festivals.
You mentioned that streaming is here to stay, which is something I agree with. Do you think some will treat streaming differently? And perhaps even as a primary means of reaching their audience.
Artists with this mindset are smart to be considering alternative distribution. I always believed that streaming could be some form of general admission. In other words, going to the show in person is a privilege similar to sports where you can still watch the game on TV. I see this analogy being true, that more live shows follow the professional sports model where fans can attend for a premium cost, or watch at home for little or no cost.
To wrap up, let's forget about data, trends, and predictions for a moment. As a fan of live music events, what's the one thing you'd love to see happen from a completely selfish point of view? What's the one thing that could make the scene that much more interesting and enjoyable?
As a fan, I like small shows and direct interaction with the artists I admire. I'm frankly humbled by the creativity and the human dimension of the artists – I love when they understand that and give fans an opportunity to engage with them, like at a meet and greet. That's not only helpful to nurture their superfan base, but it's also valuable to the fans to be able to interact directly with the artists before, during, or after the show. 
I know it's not easy, some artists are very shy and others just don't want to do it and that's fine. But the level of intimacy that we were able to reach during COVID using livestreaming taught me that fans love these moments. Artists should never stop taking that into consideration.
It's funny that you say that because my last show in NYC before COVID lockdown was with Gabriel & Dresden. I had a meet and greet with them and really hit it off with Josh. We've established a really nice relationship and it only happened because of the type of interaction you described.
If you want to compare notes, my last show before COVID was at Lost Circus (Avant Garnder) in New York. It was for Robag Wruhme and the Lost Circus setup was so intimate. It was a circular tent with a capacity of only a few hundred fans. He played at the same level as the crowd and the interaction he had with the audience was so beautiful. I felt as though he kept us alive until 5:00 AM! That's such a strong and lasting memory from the days before COVID.
---
Follow BandsInTown:
Website | Facebook | Twitter | Instagram | Discord | YouTube | Twitch