While electronic music continues its popularity growth, saturation and pandemic hangover may profoundly impact live events in 2023.
---
2019. A year that wasn't that long ago yet seems a lifetime away, considering we've all lived through a global pandemic in the balance. Back in 2019, I commented on the state of nightlife in NYC when the Playstation Theater closed that summer. Soon after my speculations, COVID-19 paid us a visit, and "all bets were off" for the next two(ish) years.
During the lockdown, electronic artists either retreated to the studio or went online with livestreams. The result was an awkwardly beautiful time for electronic music fans. We were blessed with so much amazing new music and just as many truly intimate livestreams. Those livestreams really changed our perceptions by breaking down the barriers between fans and the artists they love. Some artists even became synonymous with "party from home," like Gabriel & Dresden with their tireless Club Quarantine productions.
As the threat of COVID wanes but risks still remain, the live music scene is undergoing a seismic shift. Live events came roaring back in 2022, and we saw some festivals grow in both size and prestige of their lineups. Venues were booking boldface headliners every night, and I mean every night, not just on the weekends. There was a sudden glut of amazing shows, and when combined with pent-up demand, it seemed like the Golden Age of live events might be upon us. But is it? And if it is, can live events sustain this boom into 2023 and beyond?
Festivals can't sustain significant growth, and festivalgoers have increased expectations that must be fulfilled.
To say that festivals can't sustain significant growth is practically a throwaway prediction. Math doesn't lie – eventually, there are no more fans to sell to, and even if there are, there's a diminishing return because the core crowd is only growing slightly and can't afford to attend more festivals. In fact, in 2023, we're likely to see a belt-tightening for most consumers, live music fans included. So fans will be more intentional in picking the festivals they attend, putting pressure on existing festivals to sell to a new audience, cut back in scope, or shut down entirely.
While decreasing disposable income in 2023 will have a notable impact, the type of festivals that will be in demand is also shifting. The largest and most established festivals won't have too much trouble; they can afford to weather the storm and generally find ways to remain relevant. But the middle tier of festivals is likely to give way to more, smaller, localized live events.
Even before the pandemic, there was a trend where many festivalgoers were picking one or two big events and then booking several smaller events. They are looking for a more intimate experience where the crowd and community are just as important as the music and lineup. So many local collectives are hosting "weekenders" of 200-1,000 people, and these events feel more like summer camp with music. There's a strong desire for meaningful connection as we come out of COVID hibernation. And these smaller events often see the performers are part of the crowd. After all, what's better than dancing the night away with the DJ that blew you away the night before?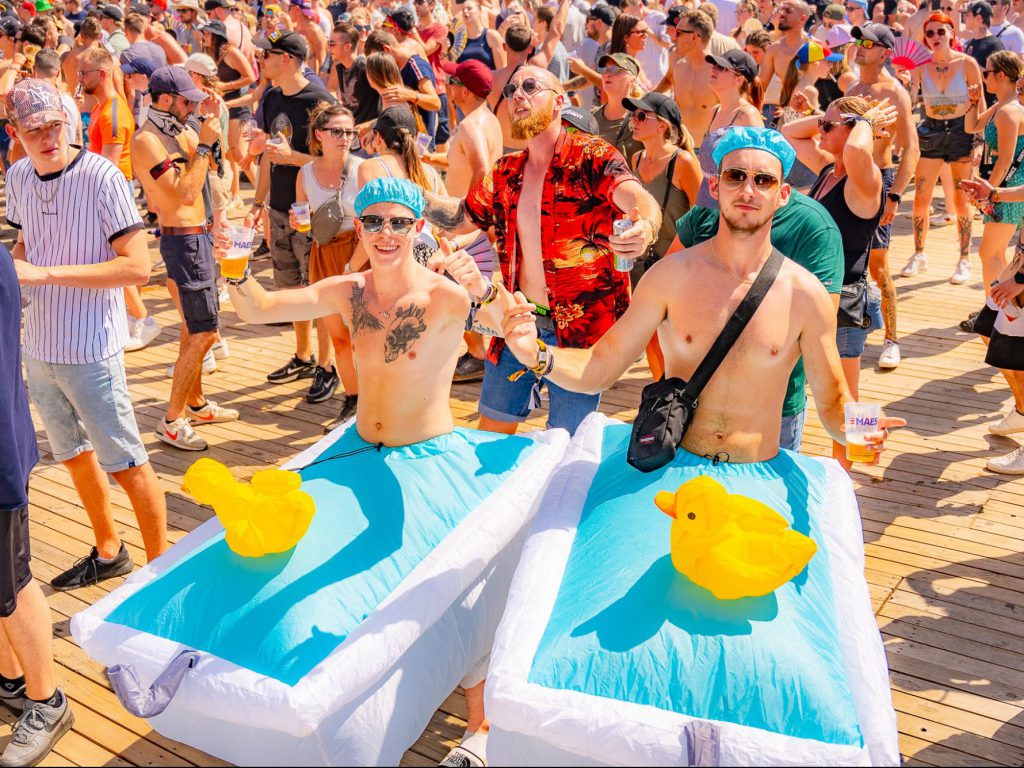 Venues fought hard to survive the pandemic, but the real fight has just begun.
In 2019, I said that the generic "theater-in-a-box" concept was a dying breed. NYC hasn't seen notable closures since then, but we're also not seeing more brand-name sponsored venues, either. No more Playstation Theater and no new Nokia Theater, either. We've also seen more venues pop up that are slightly boutique but without the velvet rope and VIP dress codes. These are the venues that are selling out lately, and when I talk to others around the US, I hear similar stories. Venues need to up their game to survive in 2023 and beyond.
That's not to say that the dark warehouses will disappear, but those venues, in particular, need to book events that include "something more" – like immersive art or futuristic visual experiences. Again, the biggest will survive because they can afford to be lean right now while capturing market share that will assure profits in the future.
Take Brooklyn Mirage, for example – they renovated last year, and among the changes was the addition of a massive video wall. This has been the talk of the NYC scene, and events were selling out all season long. Then again, Cityfox, the owner of Brooklyn Mirage, is also a cautionary tale. For New Year's before the pandemic, they hosted venue takeover events lasting as long as 36 hours with up to five stages. This year? A single-stage event on New Year's Day starting at 6pm and likely running till about 2am. No announced NYE party at all.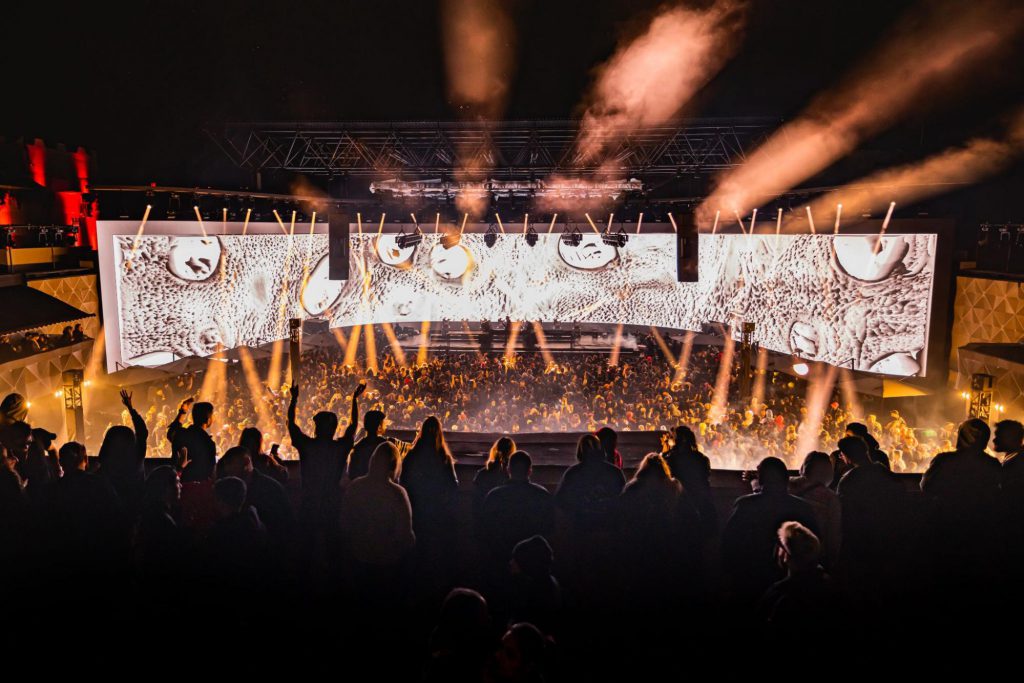 The bulk of the pandemic is behind us, but the hangover is real.
Health threats new and old. Supply chain issues. Worker shortages. Inflation. Recession. All of these are making it harder to put on live events. The most creative event organizers will find their way and put on terrific events. The remaining factor will be the cost – can organizers be clever enough within the budget of cautious attendees? Some will and others will not, leading to shutdowns and the inevitable consolidation that follows.
Consolidation and conglomeration will continue to the benefit and detriment of live events.
Some festivals and venues will undoubtedly fail; some will rot on the vine, and others will consolidate. In the extreme, we can all see that Ticketmaster and Live Nation are detrimental to the broader music scene, and there's no end in sight. Specific to electronic music, some consolidation may be healthy as the smallest may not survive without a seasoned logistics team and financial backing. For example, the past few years have seen Insomniac acquire Club Glow (Echostage and Soundcheck), Club Space, and several festivals. This seems to be a healthy step for beloved venues and experiences to continue to thrive, but only time will tell if there is a negative to this consolidation.
So, what's next?
To put a fine point on it, 2023 will be a challenging year. We won't likely see venues booking events seven days a week. We'll likely see some venues and festivals fail. Some will fall like a tree in a large forest that no one hears. Others will reverberate throughout the scene. Challenges will continue, and some festivals will result in massive attendee dissatisfaction due to spiraling problems and teams unprepared to deal with them. Hopefully, we won't see anything like Woodstock '99, Fyre Festival, or even what happened at Elements Festival in 2021 ever again. But we might, and probably will.
The most important thing to remember in these moments is not what went wrong but how we all came out the other side. 2023 will be challenging for our scene, but we are resilient, look out for one another, and will most definitely shape the scene for years to come. So we should certainly take time to mourn the failures but then shift to celebrating our success and the beauty of this incredible scene we have all created together!