Fall into a meditative state of mind as you explore the soundscapes of Wisdomtraders' latest release, The Center Is Everywhere.
---
With nature and an understanding of the human experience on his side, Wisdomtraders has perfected his salubrious craft in ways that could restore the music scene. A moment spent with the soundscapes of Wisdomtraders is like your personal therapy tool. The self-care present in each song can find you when you need it the most, whether it be an uptempo beat that inspires dance, heart-felt mantras, or mirrors of your shadow self; Wisdomtraders explores it all.
The healing sounds of Wisdomtraders continually receive love from many, and it's easy to see why with enthralling tracks like "Silk" and "Shadow Light" in his discography. His energy has graced stages at festivals such as ReKinection and The Untz while he's set to play Dancefestopia this year. Additionally, he has contributed to the vibes as an opening act for artists like Attya, Jantsen, and CloZee, to name a few.
With plenty of wisdom to trade, listeners were ecstatic to hear more resonating lessons from Wisdomtraders trickle right around the corner. With a new year comes new waves of emotions, but as long as you can find your center, inner peace is always a breath away. Wisdomtraders is here once again to provide an escape through sound and serve as a guiding hand with his latest release, The Center Is Everywhere.
Listen to Wisdomtraders' latest body of work on Spotify, grab a copy on Bandcamp, and read on for a deeper dive into the album!
Stream Wisdomtraders – The Center Is Everywhere on Spotify:
---
A calming solace awaits hidden within the tracks of The Center Is Everywhere.
Close your eyes and allow yourself to fall into the feelings that surface as an "Overcast" hovers over you. It feels like a mid-spring morning as you are wiping the sleep away from your eyes to begin your day. You stretch to look outside and see the budding flowers gently swaying as a faint breeze rolls in the open window to greet you. Even as the sun is fighting to peek behind the clouds, nature bursting with life brings a sense of awareness, and a calmness washes over your body.
Once your senses are provoked and conscious, "Mystery" is here and ready to inspire movement. An upbeat energy enters as riddling rump shaking drums awaken the goddess within you to let loose and let go of any heaviness within you with each motion.
In Sanskrit, "Anahata" means unhurt, unstruck, and unbeaten. As the somber sounds of piano and string instruments wash over you, one can feel the healing properties dissolving away past traumas. By the time the last note ceases, your hurt has transformed into the balance, calmness, and serenity you once yearned so hard for. After much inner work, "Desert Circuitry" brings in a surge of playful energy to lighten the mood. Fall into the unavoidable foot taps, and hand swirls your body will unconsciously deliver as the song takes hold of your brain, leading you with each lighthearted note.
A gentle intro enters the space, connecting you with the fondness effect of a "Ripple" that comes after a droplet falls into a body of water. This track perfectly represents a wavelet's point of view only using the sense of sound and will have you floating amongst each soft sonic undulation. "Forest Floor" pulls you out of the water to place your feet on solid earth again. Lush greens and forestry come to mind as if you're walking inside the album cover's setting. A pleasant surprise awaits you as an eager tempo change meets you with deep violin riffs. You can't help but run along to the beat with glee as the airy moss gently squishes between your toes with each step.
As "She Cold" begins, it feels like a familiar love caresses you. The warmth and tenderness in the gentle soundscapes will make you ready to fall into a deep state of calmness. Just as you begin to feel an attachment to this affection, the track picks up the pace and leaves you behind with only the memory of what once was. Although you are confused about why something so precious would want to leave as the lessons you learned on your exploration resurface. You begin to take deep breaths for the remainder of the track bringing into focus that the center isn't one single attachment you may have lost.
Wisdomtraders provides solace within his latest body of work, The Center Is Everywhere. From playfulness to deep inner work, this album has a sound for everyone. So take a moment to frolic amongst the elements as Wisdomtraders brings them to life through soundscapes and emerge closer to your center as each track plays out.
---
Wisdomtraders – The Center Is Everywhere – Tracklist:
Overcast
Mystery
Anahata
Desert Circuitry
Ripple
Forest Floor
She Cold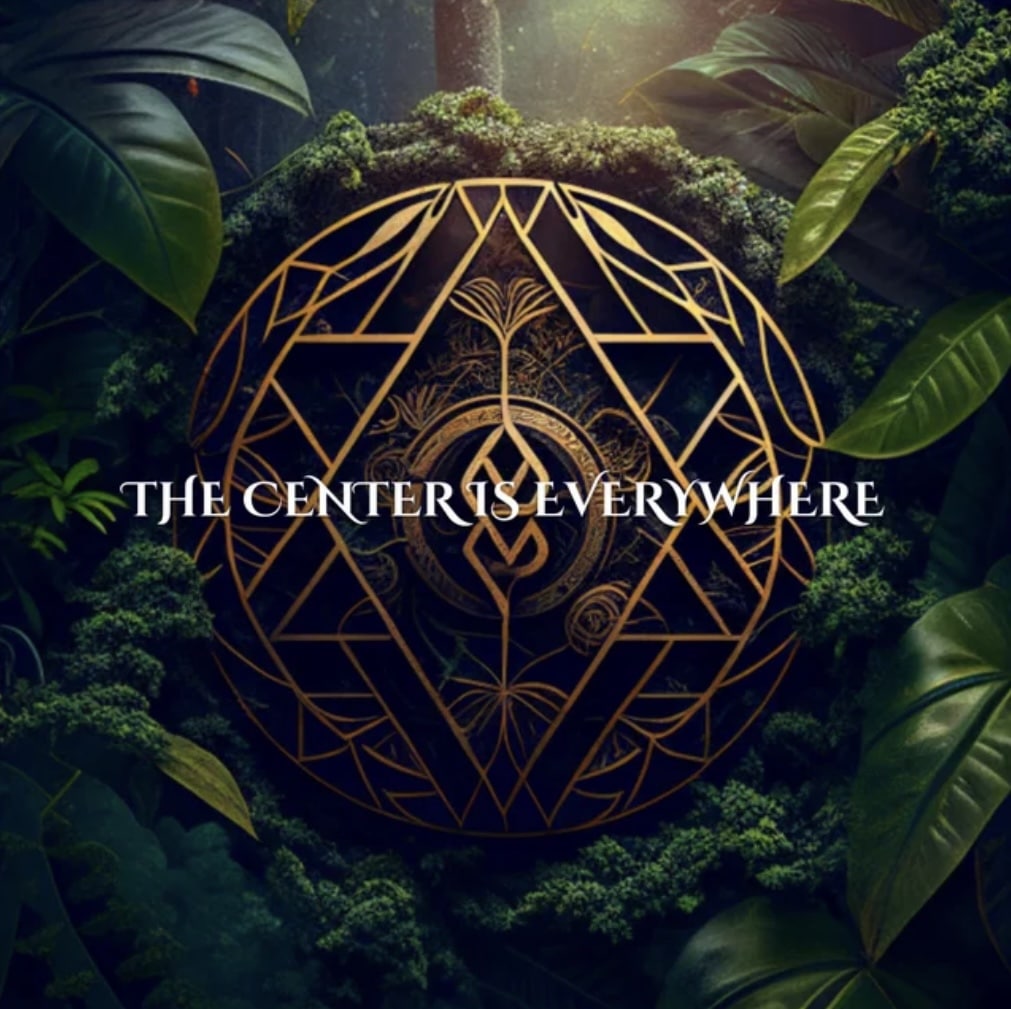 ---
Follow Wisdomtraders: