Harry Romero brings 30 years of East Coast house music culture to the forefront with his Defected Presents House Master compilation.
---
New Jersey native Harry Romero has contributed to house music culture since the genre's early days. Looking back over 30 years of integration with the scene, Romero now celebrates his addition to the list of House Masters compilations with a monstrous 30-track release, including solo productions, a handful of remixes, and collaborations with vocalists Inaya Day, Cece Rogers, and Jocelyn Brown. As another epic release from Romero on Defected packed with 120bpm heat, we can certainly look forward to more to come.
Influenced deeply by music his entire life, "Choo-Choo" Romero started his career balancing his music taste between latin rhythms and hip-hop in New Jersey dance clubs. He was then taken on by Millennium Music, and was able to develop his musical taste more and more over the years, becoming one of the most influential house producers in New Jersey. His 30-track House Masters release represents the journey that Choo-Choo has made throughout his career.
Harry Romero's House Masters compilation is a release that could keep the party alive just on its own. All of the tunes on this record give a sincere window into modern house music. A couple of the tracks really stand out as unique, lasting tunes that wield a specific energy. One in particular, "Mongobonix (From Beneath the Earth's Crust)" carries a silky rhythmic flow paired with trumpet, making for a really smooth energy that makes it impossible to stand still. Press play and let us know what your favorite track on Twitter!
Stream Harry Romero's – Defected Presents House Masters on Spotify:
---
Harry Romero – Defected Presents House Masters – Tracklist:
Tania (Honey Dijon Remix) – Harry Romero
Night @ The Black – Harry Romero
Son Of Mongo – H.C.C.R.
Cro-Magnon (What About Our Love) – Constipated Monkeys
Believe (Ministers Vocal Mix) – Ministers De La Funk featuring Jocelyn Brown
Hazin' N Phazin – Harry Romero
Just Can't Get Enough (Choo Choo's Main Vocal Mix) – Harry Romero & Inaya Day
El Ritmo –Vega & Romero
I Go Back (Main Mix) – Harry Romero featuring Robert Owens
Mongobonix (From Beneath The Earth's Crust) – Harry Romero
Revolution (Deep In Jersey Extended Mix) – Harry Romero
God Made Me Phunky (HCCR Extended Remix) – MD X-Spress
Personal Slave (Harry Romero Extended Remix) – Honey Dijon featuring Charles McCloud
Do You Remember House? (Harry Romero Extended Remix) – Blaze featuring Palmer Brown
You Da Shit Girl (Harry Romero Extended Remix) – Dave + Sam featuring LATASHÁ
What Happened? (Main Mix) – Harry Romero
Sex Poem (Extended Mix) – Harry Romero & Joeski
I Love (Extended Mix) – Harry Romero
Rise Up (Extended Club Mix) – Harry Romero & Inaya Day
Sunday Shoutin' (Harry Choo Choo Club Mix) – Johnny Corporate
Freedom (Harry Romero Extended Remix) – Jack Back & CeCe Rogers
Get It Right (Club Mix) – Harry Romero & Joeski featuring Shawnee Taylor
Revolt (Extended Mix) – Harry Romero
I Believe (Harry's Deep In Jersey Dub) – Mark Picchiotti presents The Absolute featuring Suzanne Palmer
The City (Extended Mix) – Harry Romero
The Chase (Harry Romero Extended Remix) – Guillaume & The Coutu Dumonts featuring Dave Aju
Follow Me (Harry Romero Club Mix) – Fiorious
Scatter – Harry Romero
Mood Vision– Harry Romero
4am In London (Harry Romero Extended Mix) – DJ SKT featuring Iris Gold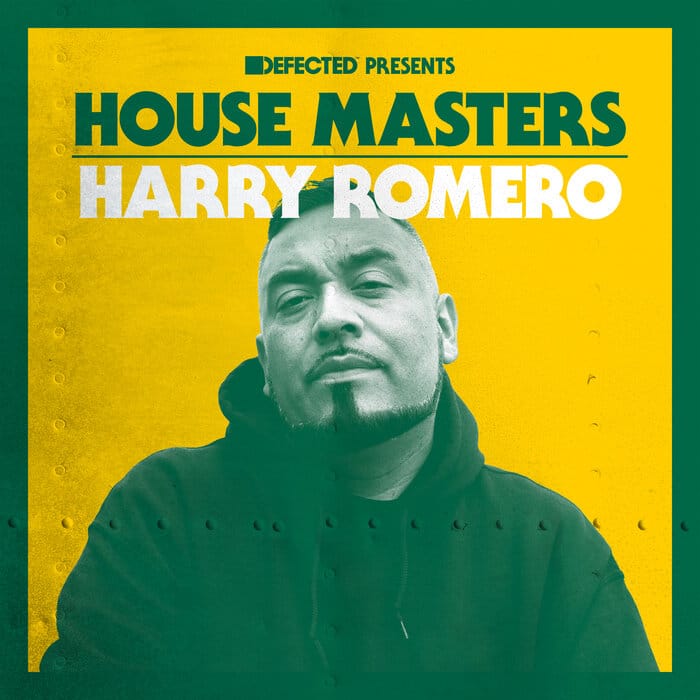 ---
Follow Harry Romero: