Renowned drum and bass label Hospital Records is celebrating its 500th release in style with a 23-track compilation filled with quality tunes.
---
It's been nearly three decades since Hospital Records first arrived on the scene and during that time they've solidified themselves as one of the top labels in the realm of drum and bass. From their jaw-dropping releases from top-tier artists and rising stars alike to their showcases that bring plenty of heat along with them, the legacy of this imprint only continues to grow stronger with each passing year. Now, as they approach the monumental 500th release, Hospital Records is gearing up to drop one of its biggest compilations to date.
Hospital Records 500 is officially due out on March 31 and is filled to the brim with 23 new tracks and remixes for drum and bass lovers to feast their ears on. Artists delivering original tunes on the compilation include the likes of Flava D, Winslow, S.P.Y, London Elektricity, Missing, BTK, and Askel, among others. This collection also sees artists such as Enei, Grafix, DJ Marky & Makoto, and Whiney deliver some insane remixes of certified classics for added effect. Speaking of Whiney, those looking for a taste of the sounds that will permeate Hospital Records 500 can stream the official mini mix he crafted for the release as well.
While Hospital Records 500 will be available on all streaming platforms, true drum and bass fans will surely want to add the official CD or the vinyl box set to their collection, with the latter available as a bundle with a t-shirt for their biggest fans.
Listen to Hospital Records' 500 Minimix on YouTube, pre-save or pre-order a copy of the compilation ahead of its release on March 31, and let us know your thoughts on Twitter!
Stream Hospital Records' 500 Minimix (Mixed by Whiney) on YouTube:
---
Hospital Records 500 – Tracklist:
SOLAH – Everything Is Possible (DJ Marky & Makoto Remix)
Logistics – Belonging
Netsky & Hybrid Minds – Let Me Hold You (Grafix Remix)
Whiney x Doktor x Subten x Coco – Start This
Bop x Subwave – Rave I Didn't Know Was The Last (Enei Remix)
Flava D – Red Pill
Unglued, Lens & Whiney – Lazy Hardcore
Fred V (feat. Hamzaa) – Freefall
Anaïs x Sudley x Champion DI – Live By The Sword
Winslow – Spaced Out
S.P.Y – Night Moves
Voltage (feat. Sweetie Irie) – Natty Love (Serum VIP)
Urbandawn x Alibi – Caramel
London Elektricity – Vasquez
Degs – Still Messed Up (Whiney Remix)
IYRE (feat. T – Man) – Want No Drama
Hugh Hardie x Stay – C – Impala
Kanobie (feat. tominthechamber) – Upside Down
Makoto – Love Is Complicated
Missing – U OK G?
Rohaan x MRSA – Osho
BTK – Found
Askel – Thoughts About Home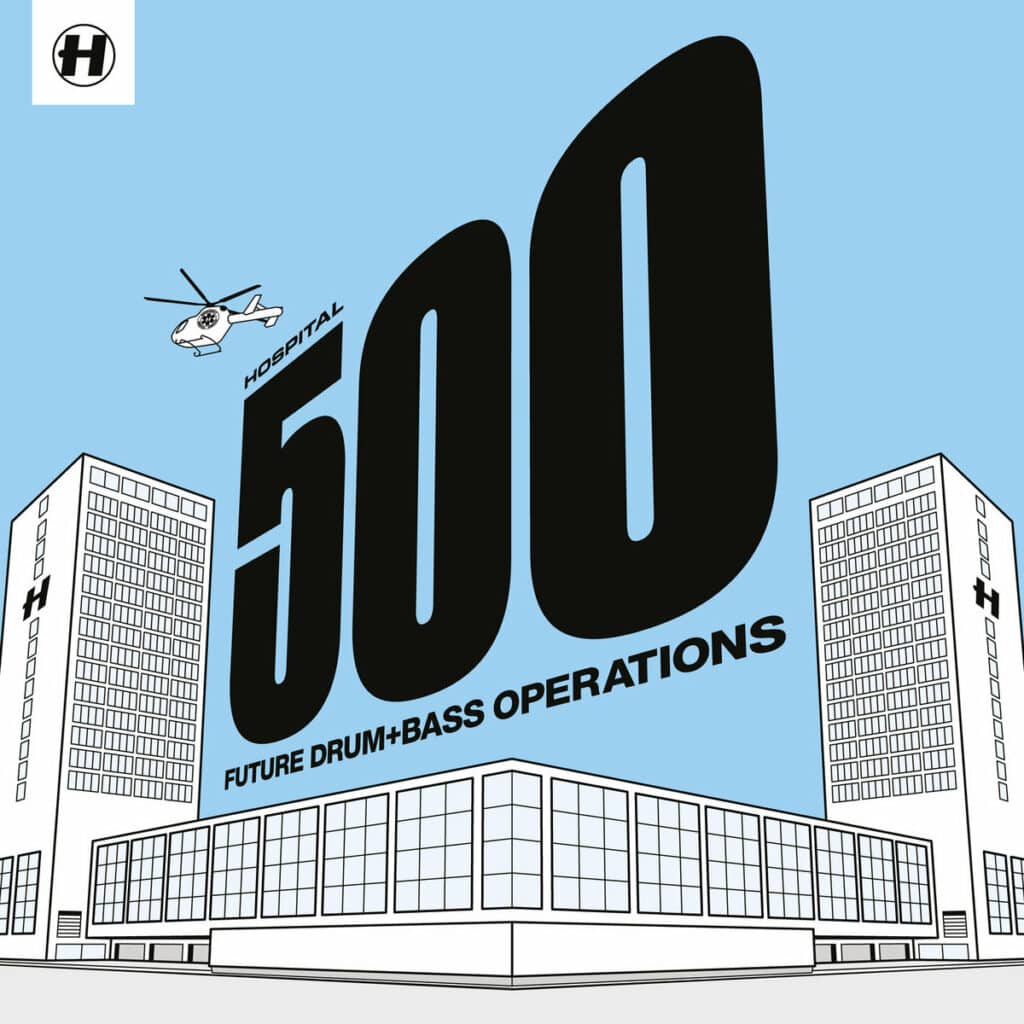 ---
Follow [Artist Name] on Social Media:
---
Follow Hospital Records:
Website | Facebook | Twitter | Instagram | SoundCloud | YouTube