Cosmic Gate unveiled the first installment of MOSAIIK a year and a half ago, and in just a month, the second chapter will finally arrive!
---
Attention all Cosmic Gate fans and lovers of big trance ambiance, after the release of the first installment of MOSAIIK, and a wildly successful North American tour in its honor, the acclaimed duo has just announced that MOSAIIK Chapter Two will officially arrive on March 3. To make this release even sweeter, fans can get their hands on not just the digital and streaming versions, but also a double CD and a limited-edition double vinyl including both chapters of the album. Yes, Nic and Bossi sure do know what music collectors crave!
Already, fans have received a taste of what to expect from the forthcoming release. Previously released gems include the deeply relatable "Hear Me Out" featuring soul-hugging vocals by Diana Miro, "Follow You Anywhere," a dark techy tune that allows Nathan Nicholson to show off and show out, as well as inspirational messaging delivered through "We Got The Fire," featuring the warm vocal expressions of Olivia Sebastianelli. Clearly, this album is chock full of dancefloor anthems with the potential to become a timeless work of art.
In true form, Cosmic Gate plans to deliver their beats to the world in style, and while they first premiered MOSAIIK at sunset atop a New York City roof, MOSAIIK Chapter Two will be premiered via livestream from Ibiza featuring the stunning views of Es Vedra isle. This two-hour stream will happen on February 15, and will tease many of the unreleased offerings that the album has to offer. So, mark your calendars if you want to be part of Cosmic Gate history. But, this is just the beginning because shortly after the livestream airs, two more singles will be officially released leading up to the album's full arrival!
What are you waiting for?! Pre-order your copy of MOSAIIK Chapter Two on your favorite music platform and then check out the teaser below on YouTube!
Watch the Teaser for Cosmic Gate's MOSAIIK Chapter Two on YouTube:
---
Cosmic Gate – MOSAIIK Chapter Two – Tracklist:
Hear Me Out (with Diana Miro)
Follow You Anywhere (with Nathan Nicholson)
Emotion Of Color (with Gid Sedgwick)
Just The Beginning (with Nathan Nicholson)
It's Simple (with Andy Duguid)
Mirador
We Got The Fire (with Olivia Sebastianelli)
Retrospection (with Greenhaven DJs)
Blame (with Diana Miro) (Pavel Khvaleev Remix)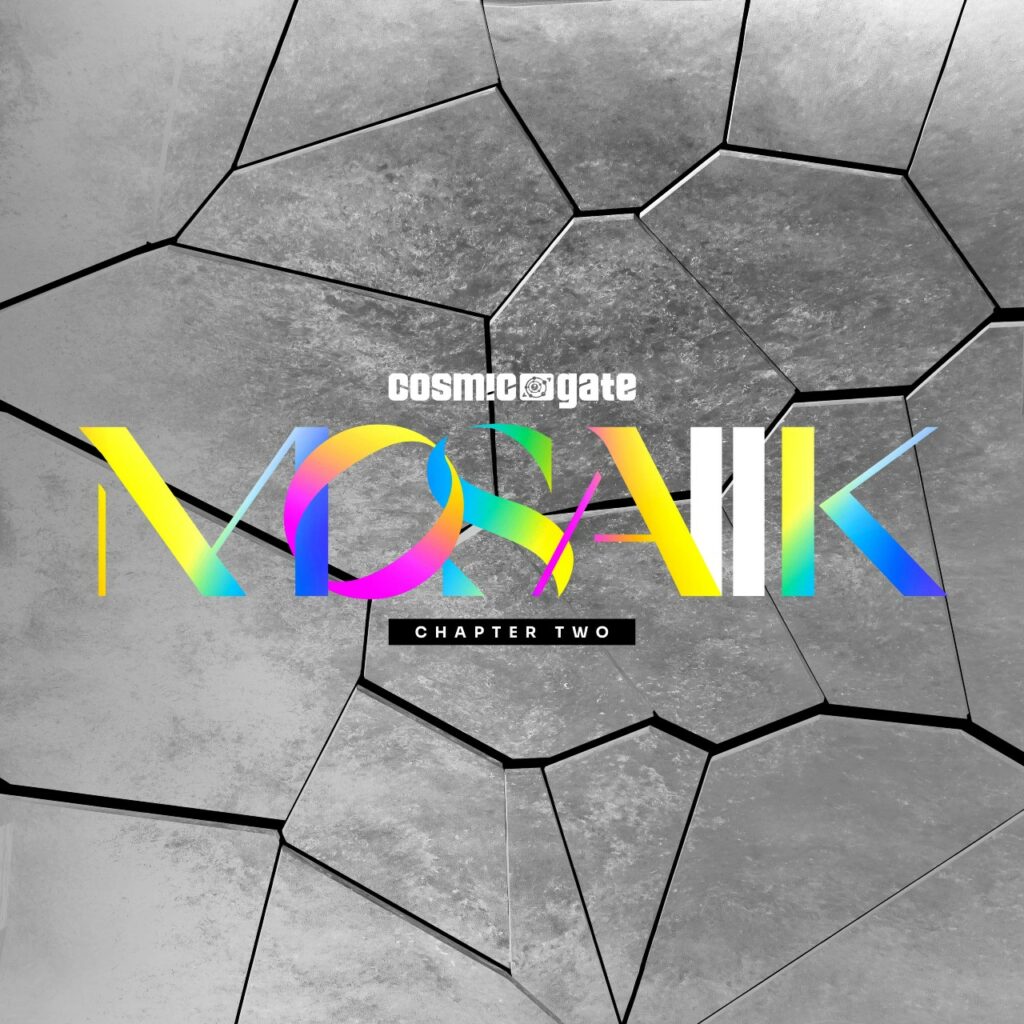 ---
Follow Cosmic Gate:
Website | Facebook | Twitter | Instagram | SoundCloud | YouTube