Dirtybird drops their Dirtybird Scrambled compilation, which includes remixes from Claude VonStroke, Justin Jay, Kill Frenzy, and more.
---
Dirtybird is known for keeping the tunes soaring while constantly looking to shake up the game, and they've cooked up another tasty helping of beats with the Dirtybird Scrambled remix compilation. This collection of tunes takes some of the best tracks released on the imprint and sees artists including Claude VonStroke, Stimming, Harry Romero, and J. Phlip twist them in a new way. And now listeners can sink their teeth into these fresh cuts that range from house and techno to drum and bass and more.
The compilation kicks off with Dixon's dub mix of Claude VonStroke's "Urban Animal" with the legendary artist sparking a flame to the grill to begin its ascent to scorching temperatures. As the barbecue of tunes gets flipped, Archie Hamilton carries the same vibe for more of a smokey side to Ardalan's "Mr. Bad" to create a ride filled with distorted vocals.
Another remix that adds some spice to the compilation is J.Phlip's rework of "Berlinetta" by Luca Lozano. This one oscillates as low-end frequencies allow the tune to bounce while the alien-like vocoder and bells creep in for added flavor. Other standouts on Dirtybird Scrambled include Tiger Stripes' remix of BOT's "Feeling Good," Justin Jay's remix of Walker & Royce and Dances With White Girls' "Take Me To Your Leader," and Kill Frenzy's take on Fancy Fux and Katie Got Bandz's "Stripper."
Dirtybird Scrambled offers plenty of twists and turns to enjoy, so listen to the compilation on Spotify or your preferred platform, and let us know your thoughts on Twitter!
Stream Dirtybird Scrambled on Spotify:
---
Dirtybird Scrambled – Tracklist:
Claude VonStroke – Urban Animal (Dixon Dub Mix)
Walker & Royce (ft. Dances With White Girls) – Take Me To Your Leader (Justin Jay Remix)
Ardalan – Mr Bad (Archie Hamilton Remix)
Claude VonStroke – Deep Throat (DJ Sneak Remix)
Cour T. – Joker Jungle (Dennis Cruz Remix)
BOT – Feeling Good (Tiger Stripes Remix)
Scavazza – Shake Your Hearts (Harry Romero Remix)
PENZT (feat. Born I Music) – Breakfast (Jesse Perez Remix)
Claude VonStroke – Storm On lake St. Claire (Stimming Remix)
Tom Flynn (feat. Amp Fiddler) – The Future (Claude VonStroke Remix)
Thee Mike B – Uh Yeah (Thee Acid Song) (Salva Remix)
Justin Jay & Claude VonStroke – Oh (Pearson Sound Shuffle Mix)
Luca Lozano – Berlinette (J.Phlip Mix)
Fancy Fux (feat. Katie Got Bandz) – Stripper (Kill Frenzy Acid Workout)
Claude VonStroke (feat. Bootsy Collins) – Greasy Beat (Robag Wruhme Mother Jones Remix)
Claude VonStroke – Aundy (DJ Marky & S.P.Y. Remix)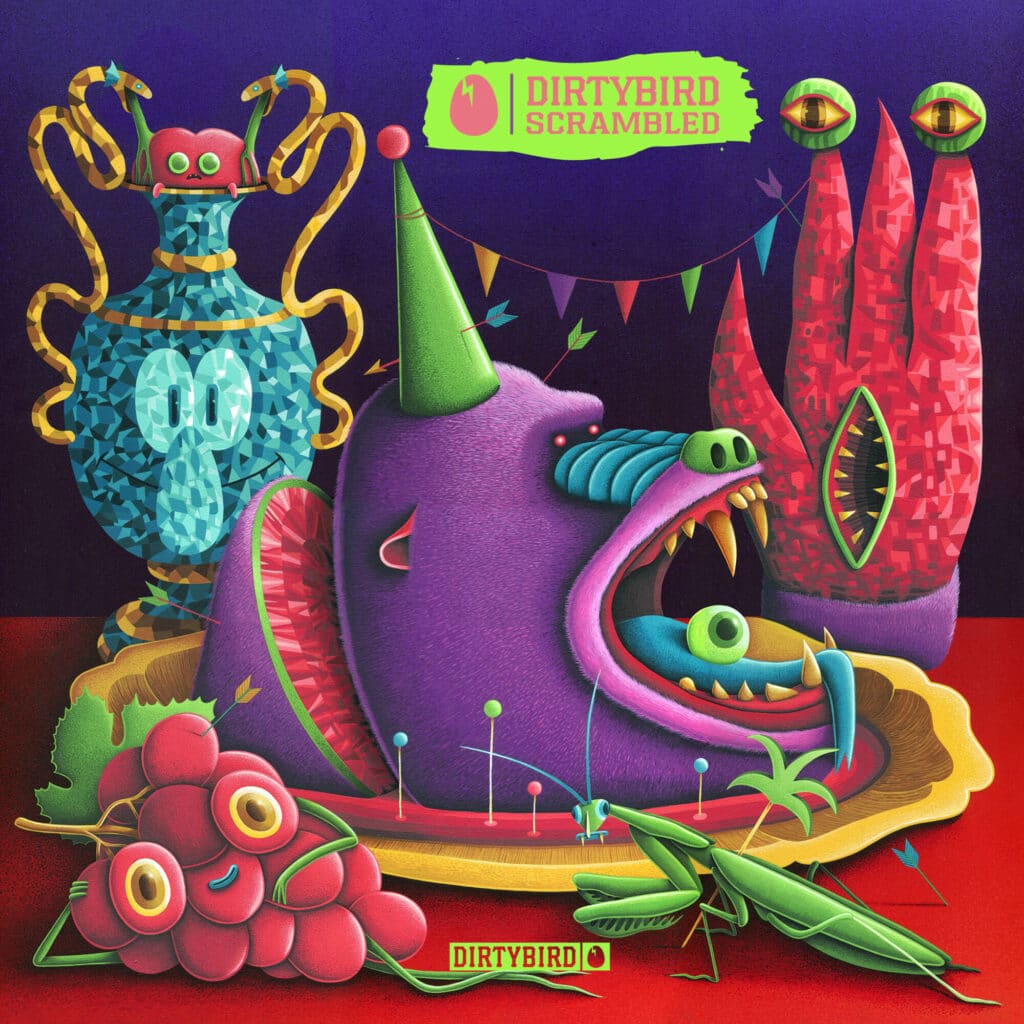 ---
Follow Dirtybird:
Website | Facebook | Twitter | Instagram | SoundCloud | YouTube