SKYLER starts her rebrand with news of a forthcoming EP on Monstercat and its lead single, a trap-fueled bass stunner called "Hit My Line."
---
Following her festival debut at Tomorrowland Belgium just this past year, Skyler Madison, now known as SKYLER, is focused on rebranding with a serious passion for her own production. Previously known for fun, open-format sets and recent releases like "Chasing Stars" and "Phoenix," things take an impressively drastic and traction-gaining turn for the budding artist. Since graduating from LA's ICON Collective, SKYLER's engineering and sound design skills have grown and are demonstrated with full flex on her most recent release, "Hit My Line," which is sure to drive interest for her next EP.
This record can best be described as trusting the unknown, or better yet, just going with the flow and making the absolute best out of it; which I'm sure we can all heavily relate to in some form. As a human-being, I feel like we can all try to strive for just enjoying the moment and not overthinking things as much as we do.

– SKYLER
Framed with the spontaneity of a wild night out and plans that aren't quite certain, "Hit My Line" is a good-mood song full of hope and anticipation. The builds and drops within the track are well-placed, ensuring the repeated lyrics remain shiny and singable. Despite a youthful overtone, heavy bass progressions give "Hit My Line" an immediate sense of depth. Turn it up because this one is sure to snap anyone right onto the dance floor and is the perfect taste of what's to come on SKYLER's forthcoming EP that's due out later this year!
Listen to "Hit My Line" on Spotify or your preferred platform, and make sure to follow SKYLER on social media to stay in the know on future releases!
Stream SKYLER – Hit My Line on Spotify:
---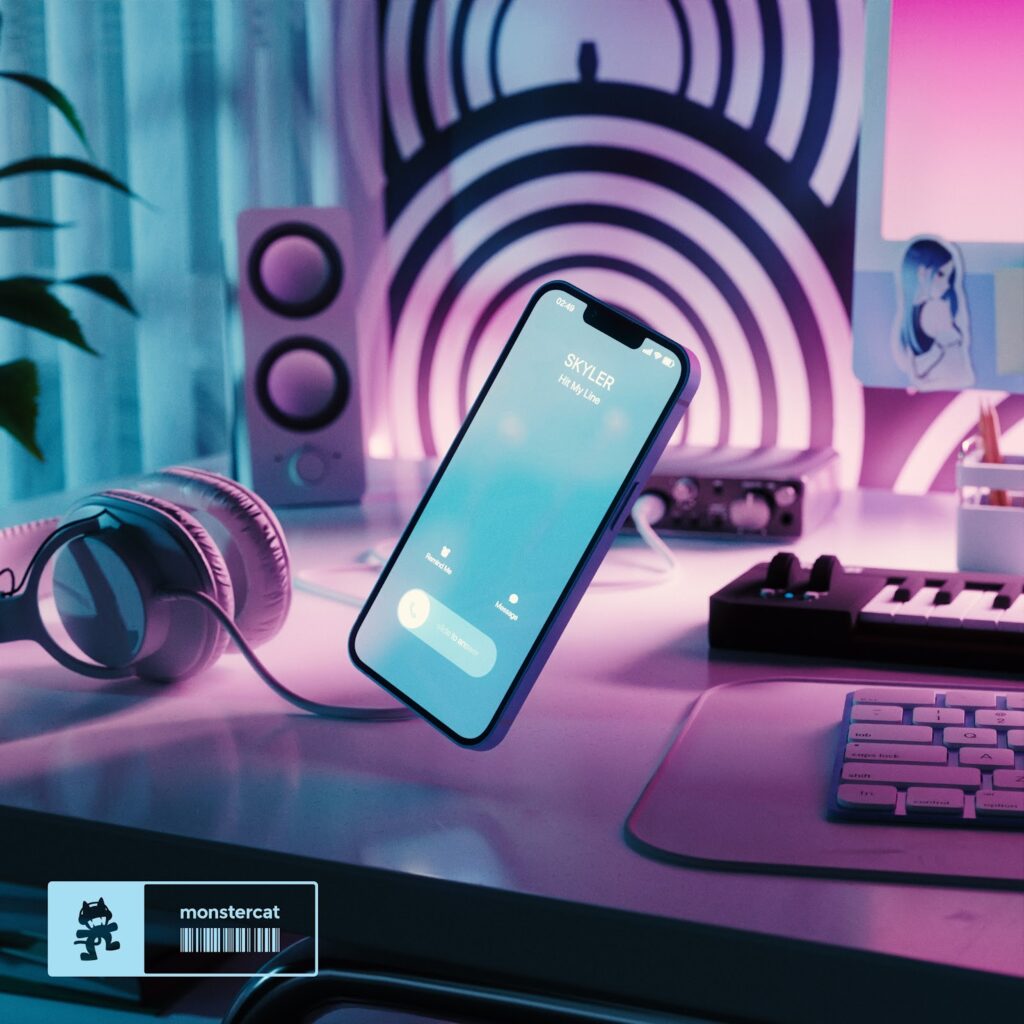 ---
Follow SKYLER on Social Media: