Spanish duo Lopezhouse makes a grand return to John Digweed's Bedrock Records with the release of their latest EP, Iraila.
---
It was over a decade ago that David López and Carlos Cruz first came together to begin releasing music under the Lopezhouse alias. Early success was seen with captivating releases on imprints, including Deep Circus, RH2, Dirtybird, and Diynamic, making it clear that the duo was on the path to greatness in the house scene. During this time, they also caught the ear of John Digweed, who signed November Clouds / Otsaila to Bedrock Records in 2017, and the label has become one of the biggest homes for Lopezhouse ever since.
Lopezhouse has impressed with multiple inclusions on John Digweed's Quattro series to standout releases like the Sunburst EP and their debut album, Apollo. Now, in 2023, they're beginning their year with the release of their latest body of work on the imprint, Iraila, which features three new tracks from these Spanish producers, along with a remix for added depth.
The title track leads the charge on Iraila with its infectious groove that carries listeners forward into the melodic realm, while the layered drums and chords make this track one that's perfect for any club setting. "Motorstellar" arrives next with its banging kicks in tow to keep your mind bopping to the beat and textured elements that add an otherworldly feel to this spacey track. This one sees Brigado Crew put their unique twist for a remix that drives into the darkness with a touch more energy that will keep your engines going well into the depths of a night drive.
Then, Lopezhouse drops listeners off at their final destination and asks, "Who's Next." The stripped-back intro sets the mood for this one as it slowly builds into a hypnotic masterpiece with swirling elements that will lift your soul to even greater melodic heights before the duo drops you straight back down to Earth and repeats the cycle once again.
Listen to Iraila on Spotify or your preferred platform, and follow Lopezhouse on social media to stay in the know on future shows and releases from this duo!
Stream Lopezhouse – Iraila on Spotify:
---
Lopezhouse – Iraila – Tracklist:
Iraila
Motorstellar
Motorstella (Brigado Crew Remix)
Who's Next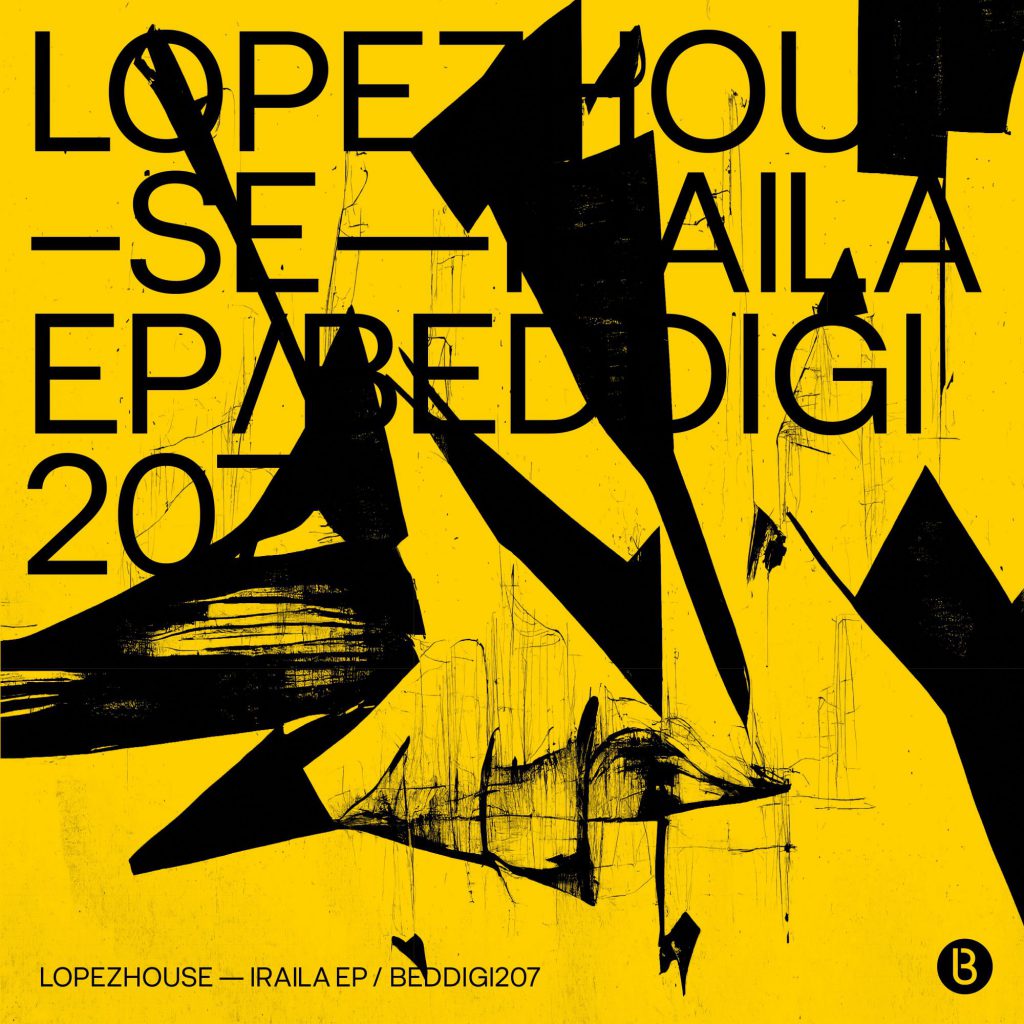 ---
Follow Lopezhouse:
Facebook | Twitter | Instagram | SoundCloud