Tomorrowland's One World Radio is setting off 2023 right with brand new shows, a new schedule, and visual branding.
---
Since 2019, the official radio station of Tomorrowland, One World Radio, has brought dance music from around the world straight into your speakers. Millions of listeners tune in each week to listen to international DJs, both megastars and rising names alike, serve up an array of electronic genres. From Tomorrowland Top 30 with NERVO, where fans choose the top dance hits of the week, to Armin van Buuren's party-starting show Armin's Weekend Kick-Off, there is something for everyone. This year, Tomorrowland is looking to take One World Radio to even greater heights with a new schedule and plenty more for your ears.
One World Radio turns up the volume in 2023 with three brand-new shows. Each Friday, Ben Malone will start off the weekend with his new show, Your Friday with Ben Malone. Sunnery James & Ryan Marciano will also be joining on as regular hosts. Rounding out the new pack is ​Amber Broos from Belgium. This 20-year-old phenom is a student by day and DJ by night. This Belgian artist will be serving up her show Sorry For The Noise, where you can expect to hear a blend of techno, house, and others influences to show off her style.
In addition to these new shows, One World Radio underwent a fresh redesign for the year and will feature exclusive shows, including The 20 of 2023 that's set to air this month, One World Radio's 4-year anniversary in February, live broadcasts from Tomorrowland Winter in March, and Tomorrowland Top 1000 in April. Some other notable shows returning to the schedule are UNreleased with Austin Kramer and the Tomorrowland Friendship Mix. Additionally, One World Radio will shine a spotlight on rising talent via their Future Four show and put a focus on different imprints with their monthly Label Showcase.
Tomorrowland's One World Radio is available worldwide on the official Tomorrowland website, as well as on the app and YouTube. If you need the tunes to get your weekend right, this is the station for you!
Tune in to One World Radio on YouTube:
---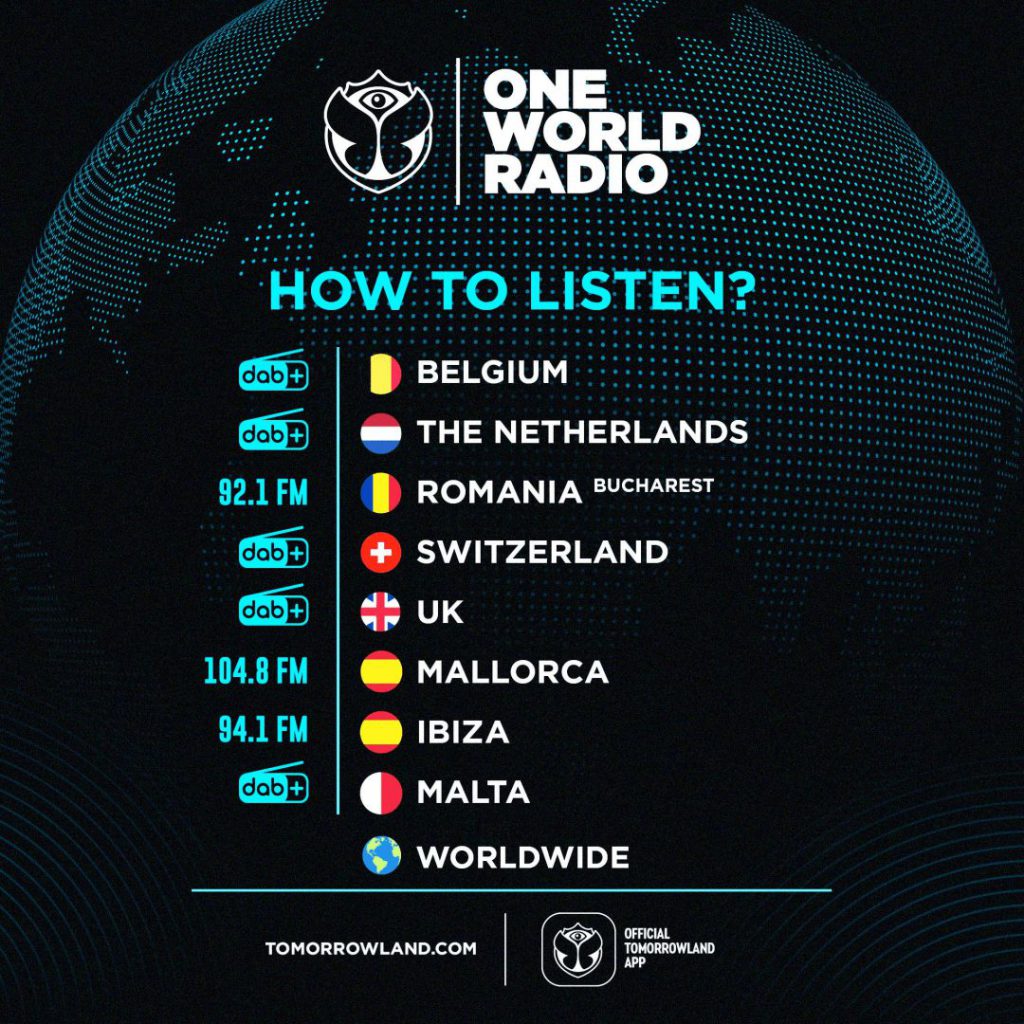 ---
Follow Tomorrowland: