Deorro brought plenty of energy and Latin flair to San Jose for the penultimate show on his 60-date world tour, the Tour De Orro.
---
After more than a decade of steady growth in the music scene, Deorro once again stunned fans with the release of his sophomore album, ORRO. Although this is his second full-length album, ORRO is undoubtedly the body of work that defines who he is and what he has been trying to represent ever since he started his career in music. The album is filled with stellar collaborations as fans saw Deorro work with some of the greatest artists in Latin music, such as Los Tucanes De Tijuana, Fulanito, and Elvis Crespo, who joined him for their third record together.
ORRO effectively combined the worlds of dance and Latin music into one cohesive body of art and arrived amid his 60-date world tour, the Tour De Orro. This saw Deorro take his album all over the globe to Spain, Canada, South Korea, and the United States. Just a little over a week ago, the tour ended with a weekend of sold-out shows in San Jose and San Diego. Luckily, we could catch the show in San Jose, which was nothing short of grand.
The show itself made for a great time, but the venue only took away from a good fan experience.
My group and I arrived at the venue right when the doors opened. Walking inside was no problem as they made entry and security check-in a quick process. As soon as I walked in, the vibe was wonderful. Everybody was proudly repping their merch and being friendly to each other – the happiness was genuinely infectious. What made this feel extra special was that in every direction I looked, I saw people that looked like me, and it felt like a very safe space.
The venue took away from my experience when I found out that there were only two lines in the entire venue that included full bars, and getting to the front of the line took a little over an hour. I decided to enjoy the show as I missed a big portion of REDTAPE's opening set, which was a bummer due to the interesting venue choices.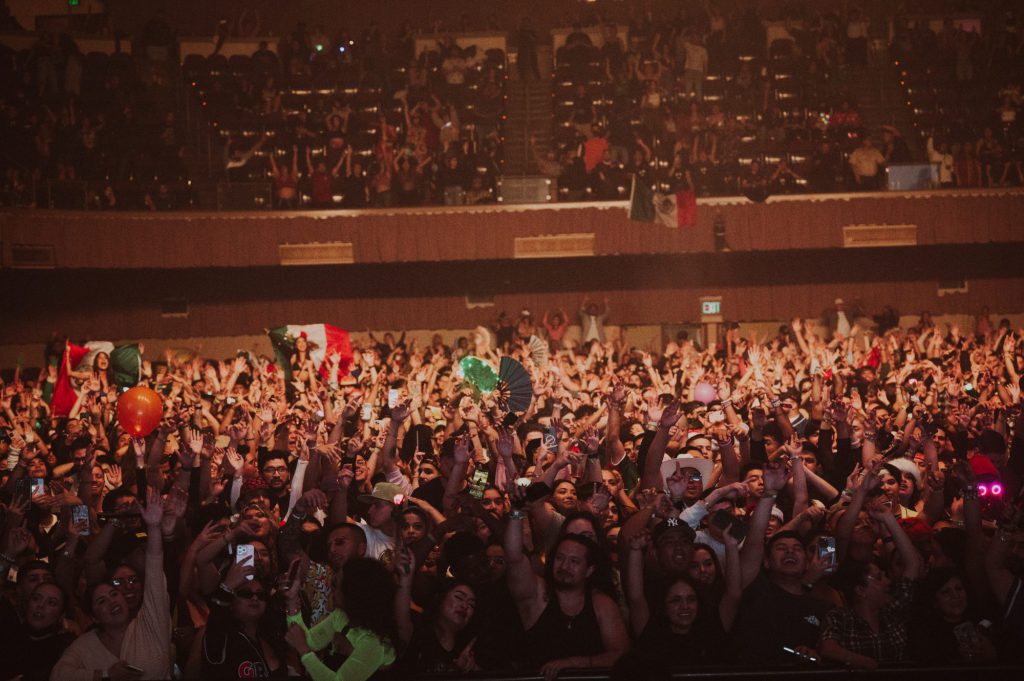 REDTAPE and Ookay set the tone for the night with two performances that highlighted the unique vibe they each bring to the table.
Even though I missed most of REDTAPE's opening set, I could still catch some of it. I've seen him a few times, and he always puts on a good show regardless of being a headliner or support. REDTAPE brought chill energy to the show with lots of house music as people shuffled in. Near the end of his set, he picked up the energy with house tunes that had a "mainstage" feel, preparing fans for the next artist to come.
Ookay delivered a set that raised the energy and cranked up the tempo. To my surprise, he played a lot of four-on-the-floor records in tempos similar to hard dance music but would usually switch back into half-time in the second half of drops. Ookay also threw in some well-known sing-along songs that made for some fun crowd moments to get everybody hyped and the dancefloor moving.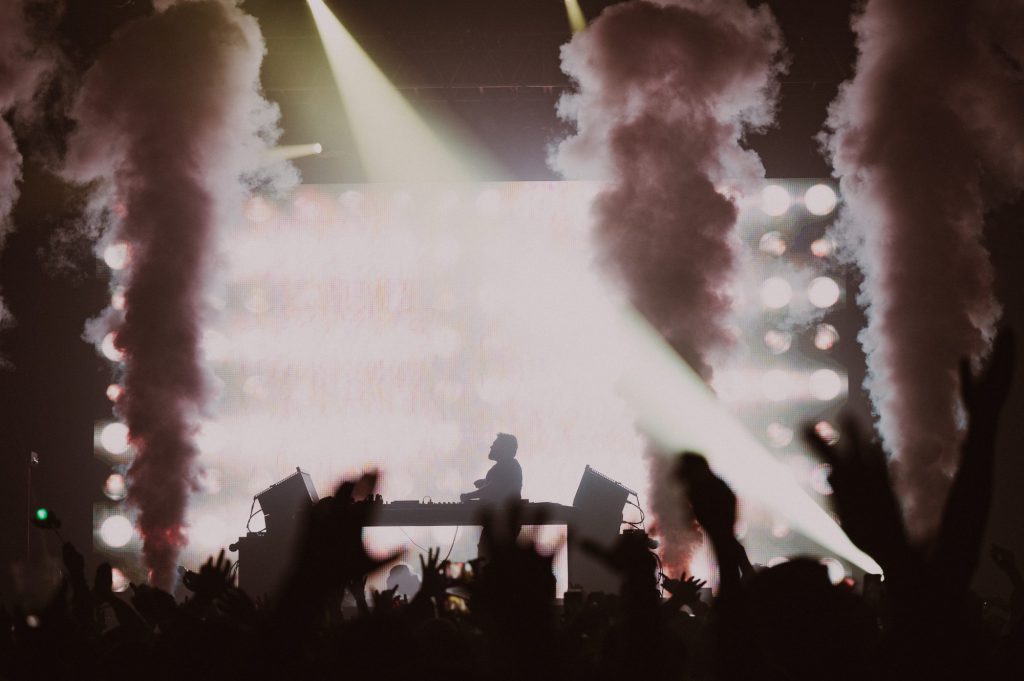 Deorro came on afterward and delivered an epic set that paid respect to his roots and showcased his newest direction.
Deorro has always known how to deliver a great set that mixes his hottest records, newest tunes, and party-starters. This night in San Jose was no different for him, and he played a set that catered to everybody, whether they were new or old fans or just someone that happened to stumble upon a fun party. There were many highlights during but being a much older fan of Deorro, I loved hearing "Yee" on pounding speakers that echoed throughout the venue and let me feel the kicks in my chest.
Throughout the rest of his set, he took fans on a journey through his discography with tunes such as "Bailar," "La Cita," and "Five More Hours." He played a lengthy set, so every once in a while, he would throw in songs to reel the crowd back in, like "Oye Mi Amor" by Maná, "El Rey" by Vicente Fernandez, and "El Apagón" by Bad Bunny. All of these songs are known in virtually every Latino household so they created the vibe of a family house party as opposed to a big venue show, creating unforgettable moments.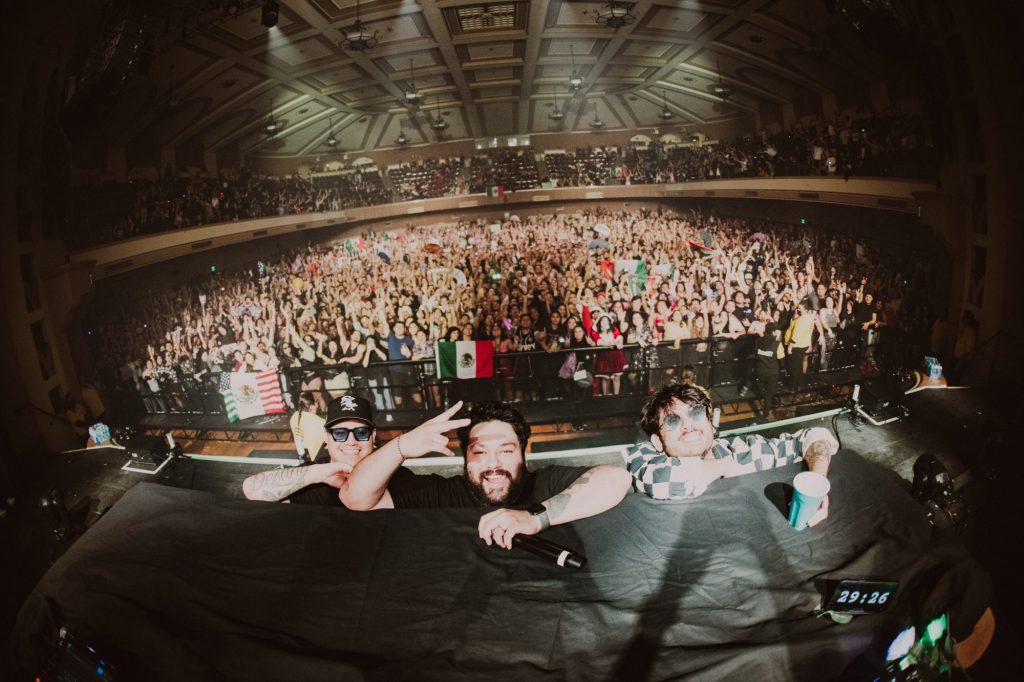 Deorro ended his set with one of his breakout records, "Perdóname."
I had been waiting for this song all night, and it was a bittersweet moment when he finally played it. I knew the show was ending, but I also felt overwhelmed with joy getting to hear one of my favorite records live among a huge crowd who knew every word.
Looking back, I wish Deorro could've changed the "impromptu" back-to-back with REDTAPE and Ookay that happened in the middle of his set. I imagined that Deorro could have brought a special guest to end his tour with a bang when he asked fans if they were ready for a "special" back-to-back. However, my excitement died down when REDTAPE and Ookay came out to play with Deorro for what felt like 30 to 40 minutes with a few repeated songs that had been played throughout the night.
As a fan, I always feel proud to see artists that I believed in for so long get to share their vision on a big platform. When I knew I would get to see Deorro play a sold-out show in a big city, I was very excited to see him. Of course, I understand that Deorro is essentially "paying it back" and giving the artists supporting him on tour a bigger platform to play on, so kudos to him. All in all, Deorro's Tour De Orro still made for a magnificent night out, and I left the venue with a smile on my face.
---
Follow Deorro:
Facebook | Twitter | Instagram | SoundCloud | YouTube | Spotify