Long-time Italian house and techno figure Matteo Gatti delivers essentials to the dancefloor with the three-track Planet Earth EP.
---
Matteo Gatti began his musical journey as a violinist at the age of nine, then later became a lover of hip-hop and breakdance culture in Italy. As his musical tastes continued to evolve, he joined the underground techno rave scene in Florence in the mid-90s. Gatti then began DJing with concrete jungle, playing a range of music including jungle, DnB, and breakbeat. More recently, he can be found at venues across Italy, creating unique sounds and experiences within the house and techno scene.
Today, Matteo Gatti brings forth a three-track release, Planet Earth, which features some very palatable dancefloor weapons. Out now via Bamboleo Records, this EP is an excellently curated amalgamation of house and techno sound that posits well for both European and global fans.
The EP opens up with the title track, "Planet Earth," which incorporates some awesome retro sounds with pan-sliding vocal samples to give a welcoming start to the release. The tune then begins to bring in bubbly square-wave synth blips that give some harmonic structure and keep the energy high. Overall, the sound is upbeat and balances driving percussion and grooving basslines to produce a club-ready tune.
"Love Plane" arrives second and has a much more sultry vibe throughout. The tune starts out with some gliding, slowly opening and closing fuzzy synth pads. The bassline charges but manages to maintain subtle energy in coordination with the rhythms of the percussion and the bright melodic figure. As the tune progresses, it continues to hold the energy in the room close to the heart, decorating the atmosphere with a handful of different effects.
The third and final tune on the EP is "Serpentine," and as the name implies, it's a slippery dancefloor banger. Arrhythmic percussion is matched with syncopation in the melodic synth pluck, giving a fun back-and-forth sway to the soundscape while still maintaining forward momentum. Effected vocal samples clear the air for a brief moment before the bassline takes over again midway through. This track certainly will have its place in many tech-club set lists once it gets into the hands of Gatti's fans and contemporaries.
Listen to the Planet Earth EP on Spotify or grab a copy on Beatport – and stay in the know with Matteo Gatti by following him on social media!
Stream Matteo Gatti – Planet Earth EP on Spotify:
---
Matteo Gatti – Planet Earth EP – Tracklist:
Planet Earth
Love Plane
Serpentine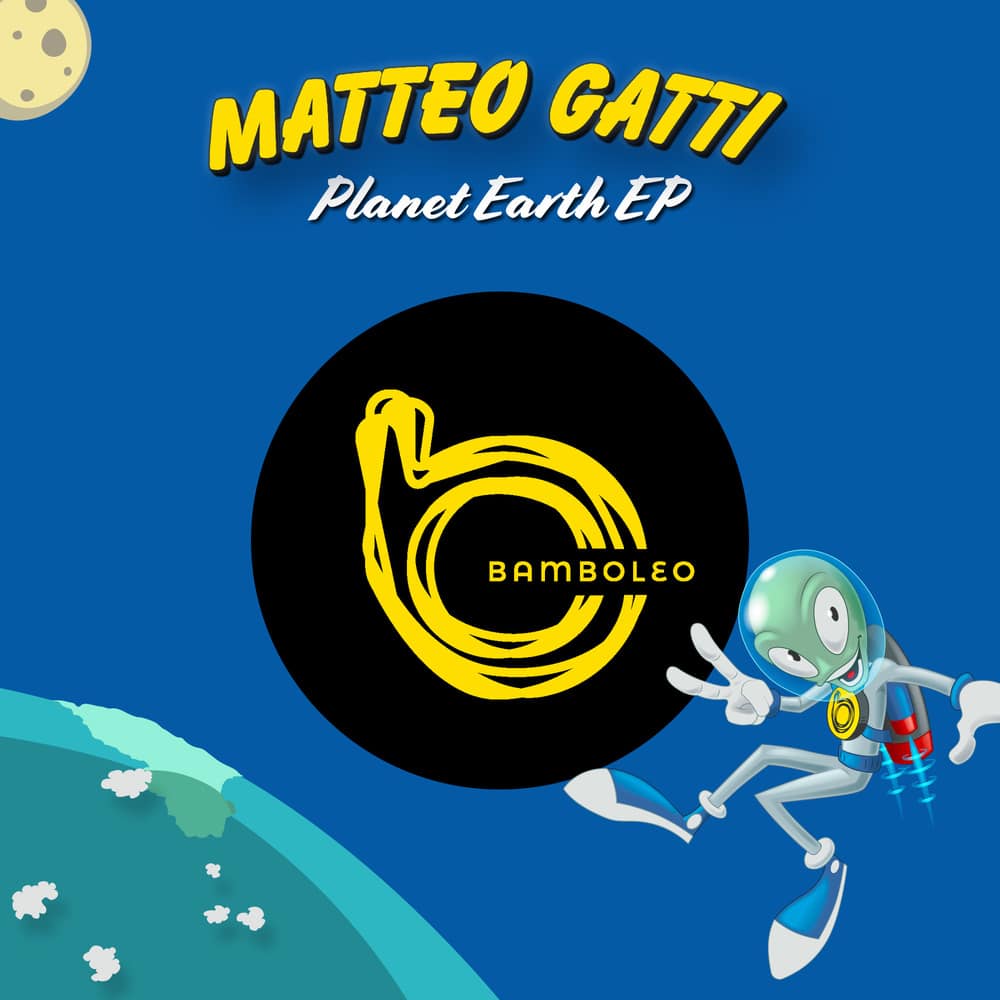 ---
Follow Matteo Gatti:
Facebook | Twitter | Instagram | SoundCloud