Jane's Addiction frontman and underground music fan Perry Farrell discusses future hopes for Lollapalooza, the music scene, and Imprint Label.
---
Perry Farrell is a legend in the music industry. His work as the frontman of Jane's Addiction to other projects like Porno For Pyros and Satellite Party proved his artistry, but he only further sunk his teeth into the scene in 1991 when he created Lollapalooza. Originally a farewell festival tour for Jane's Addiction, it has since blossomed to become the most significant annual festival in Chicago and one of the most prominent on the planet.
Lollapalooza has long been lauded for its highly-curated lineups that featured legendary artists like Daft Punk. At the same time, Perry's Stage continues to bring some of the best electronic artists to perform. And with plans to host editions in India, the global appeal of the festival will only grow further. Additionally, Perry Farrell's dedication to electronic music runs deep. This was recently put on display with the new label, Imprint Label, and Heaven After Dark show series, which just brought Maceo Plex to Los Angeles.
Fresh off this special night in Los Angeles and his tour with Smashing Pumpkins, Perry Farrell sat down with us to discuss everything from the future of Lollapalooza and more accessibility for those with disabilities to Etty Lau Farrell's remix of "He's A Rebel" by The Crystals and what's to come on Imprint Label. Read on for the entire conversation!
---
Hey Perry, it's so lovely of you to take time out of your crazy schedule to chat with us today. First things first, let's reflect on Lollapalooza. I have been attending Lollapalooza since 2009, and it's been fascinating to see the festival adapt and grow with the scene. How do you think the festival will change in the next few years? 
I think that we are going to have an incredible influx of music from a generation that is, right now, emerging. I've been listening to new underground music, and it's got the energy of 1991, like rock and dance.
What do you plan to do to make festivals more accessible for those with disabilities?
I received a song a few days ago that was a cover of "Mountain Song" by an individual on the spectrum of autism, and he makes music with his father. Now thinking it would be wonderful to have a few artists that have disabilities, whether it's intellectual or physical, we would love more of those artists represented at Lollapalooza.
It would be amazing to see some of those artists represented, whether hip-hop, rock, or electronic. Speaking of electronic music, you recently launched a new label, Imprint Label, to add more music to the dance scene. Can you share with us a little more about that?
Well, like many other artists that have been in this game for a while, I don't want to say they're weary of majors, but more to say that they want to be able to control the destiny of their music. And today, we have better tools to do that than ever before our distribution routes. Walmart used to be one of the big distribution routes that major labels would have to consider what music they brought to Walmart. But now we can go around that and distribute directly to our audience. So there are better tools; we're better equipped to get our music directly to our audience without having to ask the label to release the music they created. 
I remember having to wait to buy new CDs at the store. Is there anyone that you've been following in the electronic world that you're really into or digging that you hope to be able to sign to Imprint Label in the near future?
Well, the nice thing about these imprint labels is my allies. They all have their own imprint labels. And so the discussion is really, which imprint labels are we going to release it on? I love that. I love the idea of going back and forth. I can do a song for them, or they can do a song for me. What I love about the label I have is that I want to expand not just distribution with the artist I work with, but I want to offer them a stage to perform on, which is Lollapalooza or it might be Heaven After Dark as well. So I'm offering a live audience to them as well, and I'm offering them publishing. It's a much healthier publishing split than they would get with a major label. 
That's something that artists need these days. So your first release on the label was a remix by Etty Lau Farrell of "He's A Rebel" by The Crystals. What drew you to that song in particular?
At the time we were recording the song, I was very taken by the people of Hong Kong and the young people out in the streets fighting for democracy. I thought it would be wonderful for Etty to sing a song for the rebels of Hong Kong – which is where she's from, to give them encouragement and courage. We twisted the chorus a little bit. The song was originally written in the '50s or early '60s when being a rebel was almost a shame. But today. you know, I see rebels as freedom fighters so. So the course went from "he's no rebel" to "he's my rebel."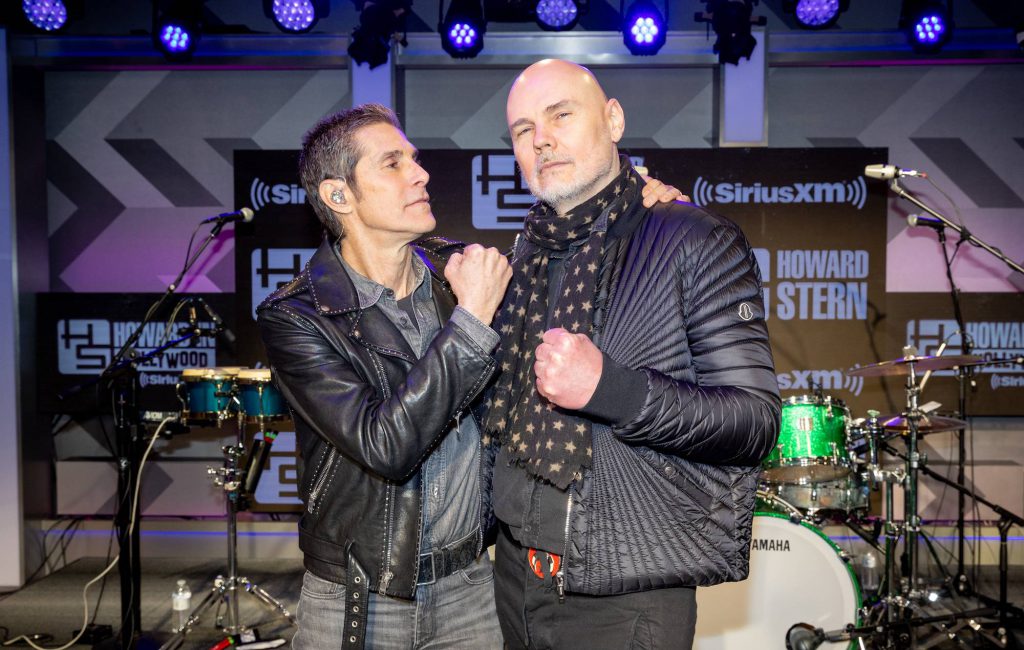 That's so important, and I love that. Switching gears, you recently went back on the road with Jane's Addiction and Smashing Pumpkins.
It was very difficult, and it was grueling. And also, it was one of the most memorable achievements to date in my life.
Can you dive deeper into that for us?
You know we're coming out of COVID, but COVID has really got us by the tail. "Catch a tiger by the tail," you know? It's still around, and it was going through the camps as we traveled. There were injuries, you know, my neck it really seized up on me out there, and we were fighting father time in some respects. But in the end, we came on stronger and stronger and stronger. 
Yikes, that had to be a scary moment but also really rewarding to have come out of it stronger than ever.
You know, when you top a marijuana plant, it looks like you're clipping off and stunting the plant when you do that. But the truth is you're growing that plant to be bushier and stronger. And so, Like a marijuana plant. I came on stronger and bushier.
Great analogy. To touch on the subject, are there any plans for adding harm reduction at your events?
I just heard a story about a harm reduction center in San Francisco that's going to be shut down soon, but in the months it opened, it rescued about 400 people that actually came into the center. Fentanyl is sprinkled in everything now; it's mixed in with other drugs, and what's really important now is that we have test kits at the parties – and Narcan.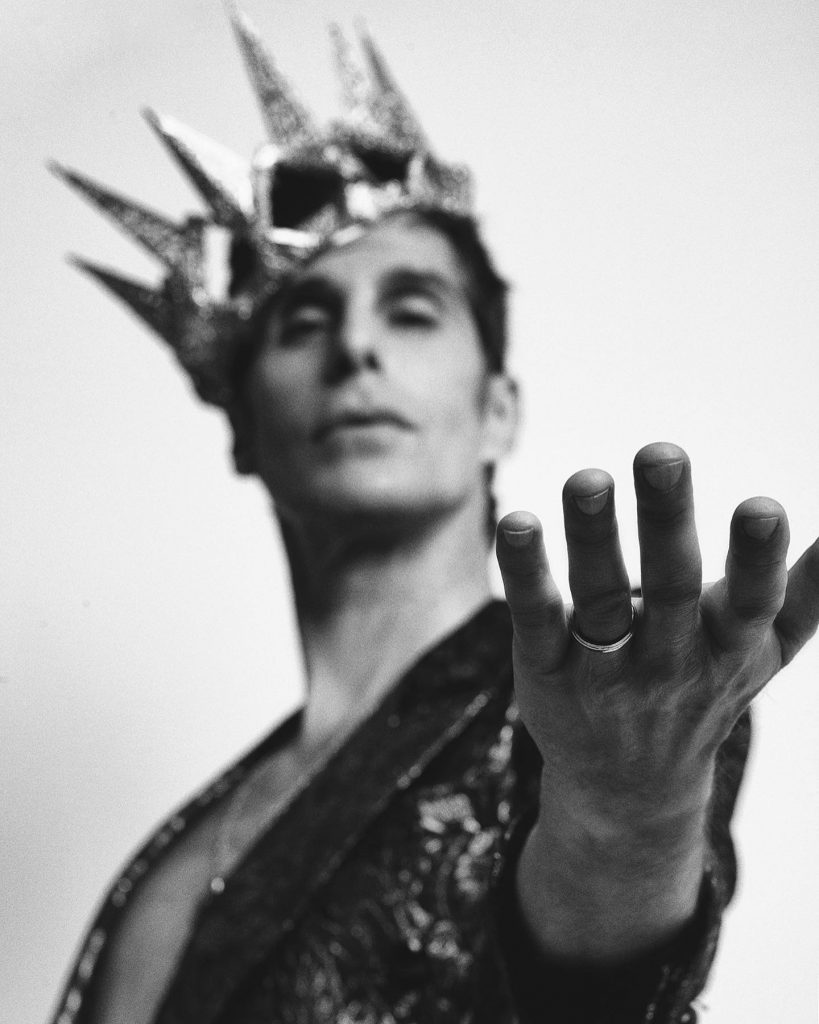 The next thing coming up for you is the Heaven After Dark Series with Maceo Plex. Can you share more info about that and where you see the series going? Is it going to be similar to a kind of Lollapalooza 2.0?
Yeah, I don't want to say that it's going to be like Lollapalooza 2.0 because, as a matter of fact, Lollapalooza is in front of Heaven After Dark, and what I propose doing is finding the underground artists and putting them on Heaven After Dark stages. Working with them, we might record together, or I might record their music for the Imprint Label, or we can collaborate. And then after, we get that act and put it up on the Lollapalooza stage. Almost like test piloting it at Heaven After Dark.
That's got to be a real treat to see these artists before they get big!
Also, it's not that Lollapalooza is outdated at all. Lollapalooza will be even more important because I'll be able to introduce these young emerging artists to an audience of 10, 20, or even 50,000 people.
Wow, you're right, that's very important. Especially with the scene growing so rapidly, it's nice to see fresh talent emerge and get a platform to play their music. On top of that, you plan to host more Heaven After Dark and Porno For Pyros shows. I'm sure both are equally enjoyable for you, but what do you think is more nerve-wracking for you to prepare? Planning the Heaven After Dark sets or Porno For Pyros sets?
You would think that the bigger shows would be more important, maybe by sheer volume, there's an energy that runs that you wouldn't think would be the same as a few thousand fans show – there's a certain energy that goes along with intimacy. That can be even more powerful. If you care about people, when I say care, I mean you care what they think about you, and you also care for them and care about them. It really is the same. It all ends up being relative.
Of course. And with the end of the year just around the corner, what are you most excited about for 2023
2023 is going to be so busy and wondrous and filled with music. All the musicians that will be traveling around; all the music that's going to be made. We've been out in the sunshine for a year after the days of COVID. We're just starting to get to know each other again. There's a whole generation that doesn't know each other, you know? All the kids that were in high school or even college had to hole up for two and a half, almost three years. Now they're coming out into the sunlight and experiencing social activities. It gives you a chance to try new things to entertain people, like accommodating them and hosting them and giving them a place that could be, as I always say, rights of passage. That was sorely missing from the world.
Now that we're out there, we can have fresh new ways of socializing and drawing people out. There's a hurdle in that the economics of the world today that has changed since we went into our cubby holes; now that we're out, you're seeing that people have less money to go around. So you have to make sure that your event is affordable so that they can afford it and that you're going to give them great quality for their experience. You want to provide them with the experience of a lifetime, something that they can remember because they go away from that experience enriched. So it's interesting to try to do that, and it's exciting to try to do that on a budget. Oh, but you know what? If there was ever anybody that could entertain and enlighten and excite people on a budget, it's an artist.
That's extremely agreeable. Nowadays, most festivals are becoming too pricy for the average fan. But thank you, Perry! I appreciate you taking the time to chat with us today! Have a great holiday and new year!
---
Follow Perry Farrell on Social Media: