Indo Warehouse: Year One connects listeners to a world of blended culture from South Asia through driving electronic beats with its 13 tracks.
---
Over the past year, Indo Warehouse has remained a crucial linchpin in bridging the gap between modern electronica and the traditional sounds of the South Asian heritage. They thew six incredible events, including a kick-off party during the Official South Asian New York Fashion Week, shows at Chelsea Music Hall, and a day party at 5th & Mad in the heart of Manhattan. This time, the label is marking a remarkable milestone in its growth as a collective by unveiling its first-ever compilation album, Year One,
This compilation, which includes all seven tracks released this year, along with six new additions, represents the unique sound of all the artists, with each bringing to the table their unique blend of quintessential South Asian cultural music. It also led up to their seventh and final showcase of the year, their biggest party to date, which took place on December 10 at Avant Gardner's coveted Great Hall in New York.
Indo Warehouse founder Kahani has mastered his way around creating a South Asian influence in his music to connect with the listeners. Kicking off with his latest release, "Midnight Groove," Kahani offers his long-awaited track, "Darbar," as a fresh addition to the album along with earlier releases like "Babala," "Sawali," and "Ranhjha." "Darbar" leaps into a framework of cycling beats and triumphant crescendos that mirror a marching song in a traditional dance ceremony. Even in the final track, "Under The Fire," he combines forces with Nihal Singh to inject slow-burning energy from the very first beat. The track calls upon laidback percussion and glistening synths to close out the album in an ambient-focused Eastern-inspired magic.
As one of the freshest signings, New Jersey-based producer Ethyr also flawlessly executed a pensive dose of electronica in "Mukti." The shimmering cut is built around intricate breakbeat drum patterns and endorphin-inducing melodies. Next up, label co-founder, Kunal Merchant, teams up with RiRi to deliver a poignant track in "Kanmani." The rich South-Asian flavor culminates in a recurring tempo of fire beats and a warm embrace of an organic sound design.
In the highly collaborative track, four stellar artists, Ben Arsenal, Saved by the Rhythm, Payal Jay, and jonzombie team up on the vibrant cut, "Four On The Floor," to engage the senses deeply. Marrying together experimental sounds from South Asia, the alluring production takes listeners through its crispy beats and addictive rhythms.
A true standout comes from AREBLUE, the artist project of Shyam Lalani. In his solo track, "New Dawn," he brilliantly bridges the gap between ethnic instruments and modern electronic sounds to weave a unique creation akin to an adventure of its own. Rising NYC-based beat producer, ShiShi, also lends his impressive creativity to solidify the cultural essence within this album. He makes his appearance on "Together," a delectable tune laden with bouncy beats that strongly resonates with his artistic mission of using his music to inspire those who feel alienated.
With all the facets of being versatile, original, and personal, the Indo Warehouse Year One compilation is a reflection of the label's industrious dedication to spotlighting new artists, celebrating the South Asian roots within dance music, and exploring sounds that take on an unconventional approach to light up the dance floor. Come the new year, Indo Warehouse will undeniably continue to capture more hearts and ears. Keep your eyes peeled on this experiential collective, as they will be sure to amplify sounds that shake up the music scene in the new year and beyond.
Listen to "Indo Warehouse: Year One" album compilation on Spotify, and let us know what you think of the South Asian dance sound on Twitter!'
Stream Indo Warehouse: Year One on Spotify:
---
Indo Warehouse: Year One – Tracklist:
Midnight Groove
Kanmani
New Dawn
Four On The Floor
Darbar
Mukti
Together
Safar
Anokha
Ranjha
Khoyo – Kahani Remix
Babala
Under The Fire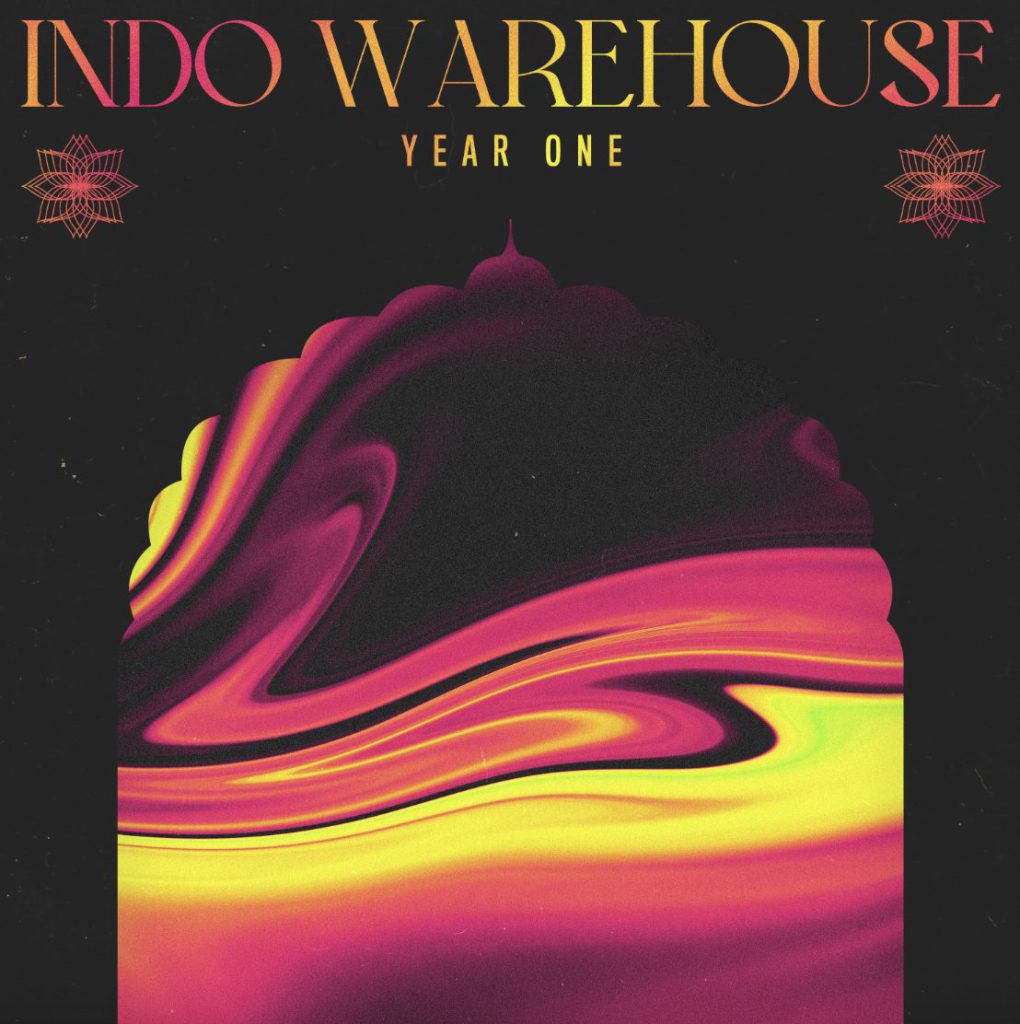 ---
Follow Indo Warehouse:
Website | Facebook | Twitter | Instagram | SoundCloud | YouTube | Twitch