Move over, boring holiday playlist! GRL GANG is back with some brand new tunes on the third volume of Wreck The Halls.
---
One of the industry's favorite collectives that continues to put the scene on to a multitude of talent is GRL GANG. The brainchild of producer JEANIE, the collective has continued to showcase its mission of featuring the latest and greatest women and nonbinary producers, DJs, and vocalists that significantly move mountains of electronic music production and dance. Today, GRL GANG has returned with a special gift right in time for the holidays, with the third volume of their Wreck The Halls compilation series.
With two volumes of Wreck The Halls under their belt, this compilation continues to be a sound representation of the growth of production with the year that had come and passed. The third is their biggest collection yet, featuring styles of dubstep, psytrance, house, and even multiple genre blends that show off each artist's specific style. Featuring artists from all over the globe, Wreck The Halls, Vol. 3 didn't come to play in having heavy hitters this year. There's a holiday miracle here for every music enthusiast!
Tracks featured on Wreck The Halls, Vol. 3 cover the expansive grounds of diversity and musical individuality. For those who are slaves to the bass, "Distorted Dino" by Dino Shadix and onumi's "FALLCATCHER" are here for your fix with their amplified levels of dubstep goodness. The groove-heavy and ever-infectious, Kendoll's "What A Show" with Techno Tupac is sure to get you in the mood for a good bass house set, while Collelo's "Money On Tap" fuses that same style for another punchy offering.
TINYKVT steps in with a gorgeous blend of bass and psytrance and also features her heart-wrenching vocals on her track "Tired." For those who thrive off big-brain experimental style productions, TrebleTina's "To Feel" sends listeners into a mind-melting trance, while "Lies" by Bass Temple hits it on the head with expressive percussion in the form of wall-breaking bass accompanied by astral-sounding synths. To finalize the compilation, Shmell seals it with a kiss of classic garage and breaks with a modern twist in her hype-heavy tune "Renegade."
Follow GRL GANG on socials, stream the latest Wreck The Halls on your favorite platform, and let us know your favorite track over on Twitter!
Stream GRL GANG – Wreck The Halls, Vol. 3 on Spotify:
---
GRL GANG – Wreck The Halls, Vol. 3 – Tracklist:
Dino Shadix – Distorted Dino
Onumi – FALLCATCHER
Kendoll – What A Show (feat. Techno Tupac)
Collelo – Money On Tap
TINYKVT – Tired
Trebletina – To Feel
Bass Temple – Lies
Shmell – Renegade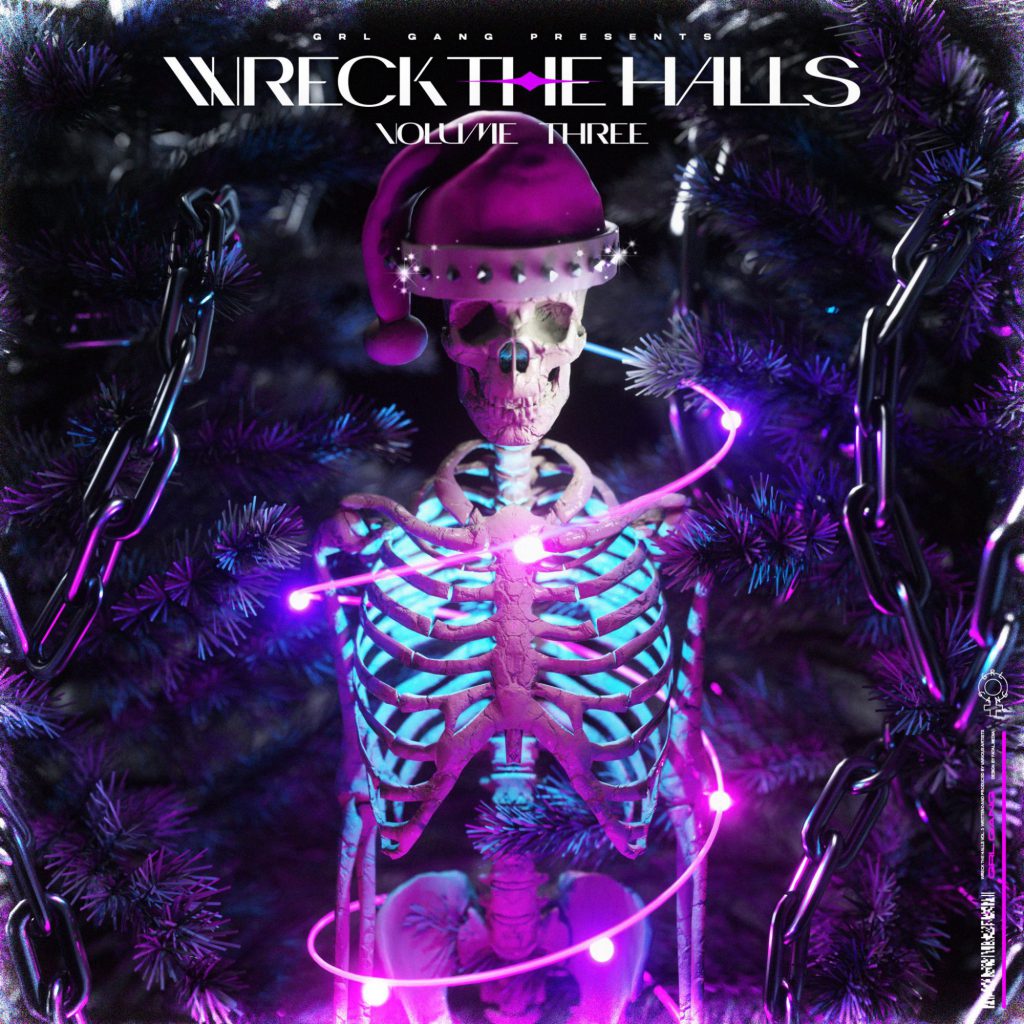 ---
Follow GRL GANG on Social Media:
Website | Facebook | Twitter | Instagram | SoundCloud | Twitch