Chee gives us an inside look at his newest release, "Act Like You Know," and unveils everything you need to know about his career thus far.
---
South African bass producer Chee has erupted in the scene with his impeccable sound design and unique techniques setting him apart and catching the attention of fans and tastemakers alike. Early releases on labels, including the likes of Algorythm Recordings, Bassrush Records, and Saturate Records, set the stage for his more recent releases on Deadbeats, Cyclops Recordings, and more.
There doesn't seem to be a limit for Chee when it comes to producing distinctive sounds and pushing the boundaries of bass music. This year has only seen him continue to captivate by taking the stage at festivals such as EDC Orlando, Lost Lands, and Electric Zoo while going b2b with Tsuruda. While the release front has been quiet, he returned to Deadbeats to drop his solo tune, "Spangled," in October, which doubled as the lead single off his forthcoming EP on the imprint.
The upcoming EP from Chee on Deadbeats is set to land in 2023, but his fans won't have to wait for another taste of what's in store. The second track from the release, "Act Like You Know," recently landed and sees him layer in hip-hop elements over his signature basslines to build up even more hype for the full release next year.
Prior to his latest release, Chee swung by to reflect on some career milestones and to discuss everything from his latest single to what the future holds so that we no longer have to act like we know. Listen to "Act Like You Know" on Spotify or your preferred platform, and read on for the conversation!
Stream Chee – Act Like You Know on Spotify:
---
Hi Chee! Before getting into your new release, you've had some pretty awesome bucket list experiences recently. How was playing support for Rezz at Rezz Rocks?
Rezz Rocks was beyond amazing. From the curation of the lineup down to the very last detail of the sound. Rezz's team has always been supportive of the underground and have been the tastemakers we need in an oversaturated industry full of carbon copies of one another. They are truly doing something special, and I am grateful to be a part of their journey.
Your ongoing b2b series with Tsuruda seems like a ton of fun, and the two of you have a great dynamic. Can you share some insight on how the two of you have synergized so well together?
I've been such a massive fan of Tsuruda since 2016, ever since I heard his track "too much lean" in a RinseFM mix from Halogenix, which also happened to be the biggest turning point in my production. That mix was jam-packed with LA beats-inspired tracks, and a good chunk of them were from Tsuruda and PAINT (Tsuruda x Huxley Anne). Working alongside Thomas is such an honour and our techniques aren't too far off; without trying, we have made some of the craziest $#!&.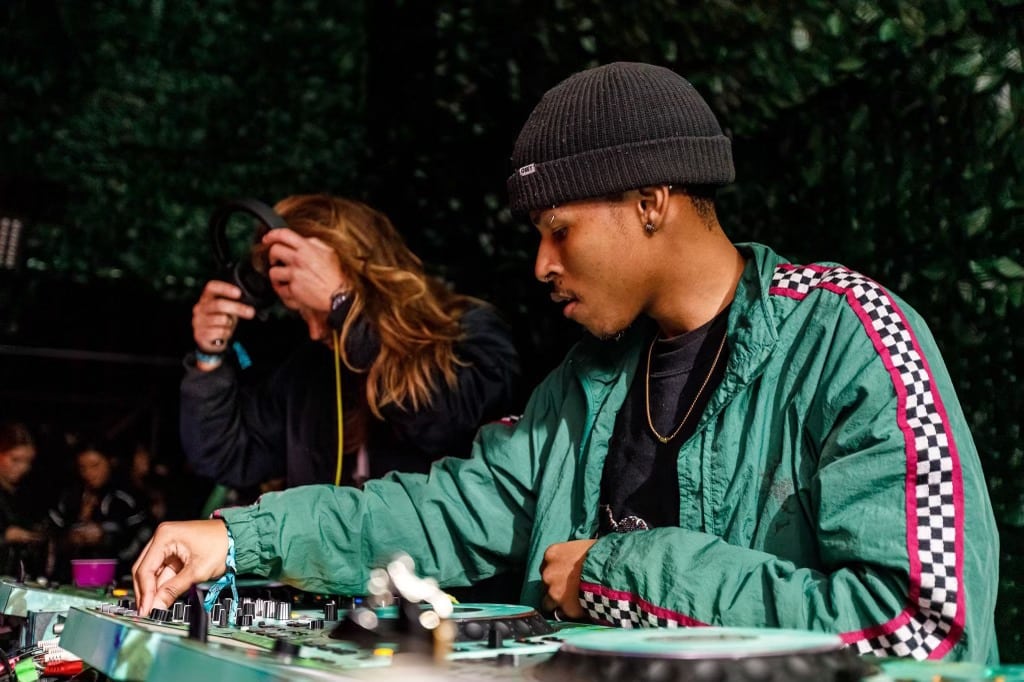 Diving into your latest release, "Act Like You Know," this is the second single from your forthcoming EP due to release in 2023. Take us through the creation of this track. What was the production process like for this track specifically?
The process, for the most part, was messing with arpeggiators and recording long melodic mudpies until finding that hook. Everything else kind of built itself, referencing the likes of Jimmy Edgar and Mr. Carmack. They've always been pioneers of the 120 BPM bass stuff, and I've been messing around in that range since talking to a good friend of mine by the name Gino AKA Little Snake, put me on. This was probably the least stressful track to write because of the number of elements used. Simple but aggressive.
Without giving us too much insight, how does this track contribute to your forthcoming EP? What sets this track apart from the others?
The best way I could describe the EP is almost like a bag of Chex Mix. It's kind of all over the place, but there's a theme, and you'll put it together once you hear it. From the art direction to the sonic palette. "Act Like You Know" is one of the few digestible tracks on there and generally a club banger. It's the ginger on the sushi plate.
The release features artwork designed by yourself and visuals inspired by your own imagery. What story are you looking to convey? Are there any visual artists who have or currently inspire you?
I've always been fond of any form of art that generates discomfort. It sounds pretentious, but you learn a lot about yourself based on the things that put you on edge, a trigger. This is something I strive for when creating, aiming for dissonance and harshness that can sometimes be a little unpleasant contrast. A lot of my recent inspirations stem from digital artists that were largely impacted by Jean-Michel Basquiat, such as African Ginger, Ruffmercy, and Jesse Draxler. My go-to inspirations for as long as I can remember getting into art have been McBess, David Rudnik, Esseks, James Jean, Johnny1Allison, and Jthree Concepts and Kenny Poppins, who used to be in the BloodSweatVector art collective.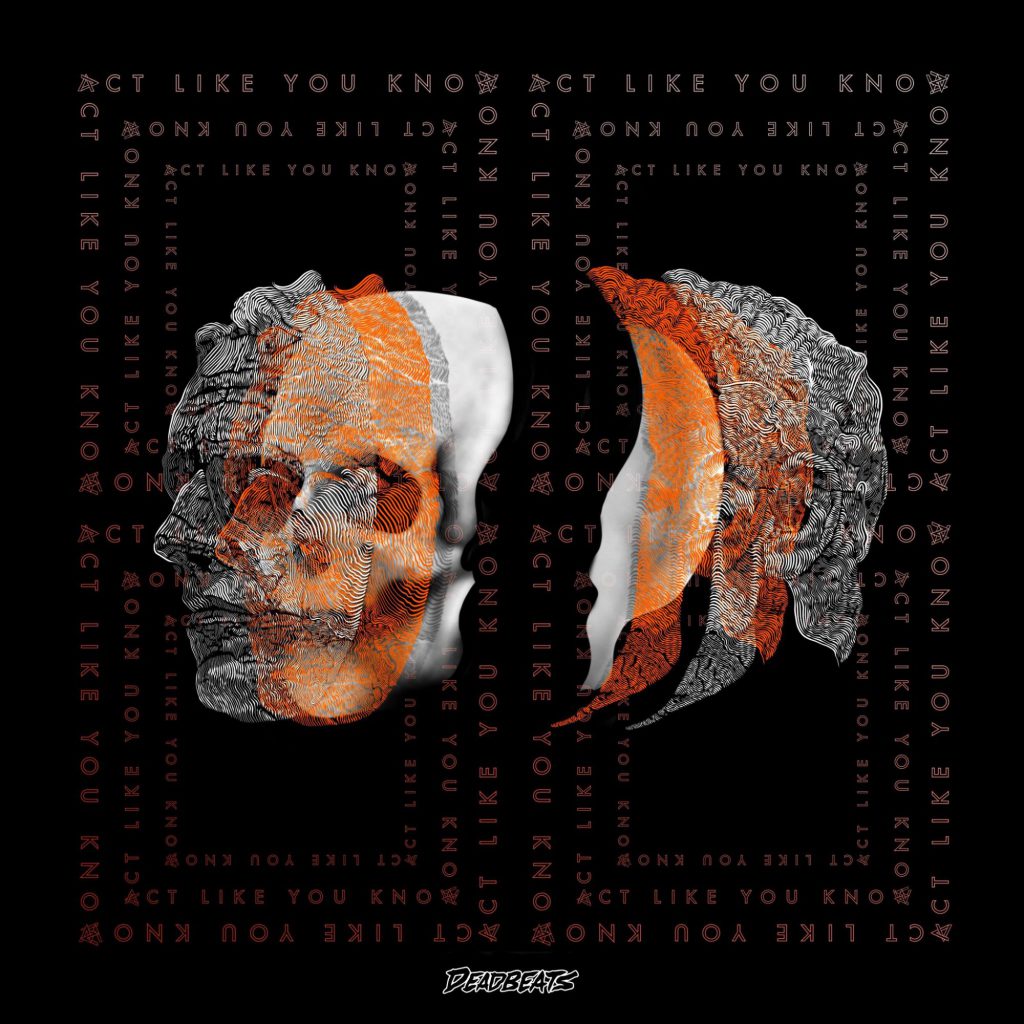 Looking back on the past few years of your career, what's been the most memorable moment you've experienced so far?
Kind of a hard question because every quarter tramples the previous one, and they all are just as memorable as each other. The most impactful moment, however, would be the entirety of 2017, which was when I released my debut album titled Fear Monger on Saturate! Records in the first quarter. After that, things started happening, and the response was overwhelming because of how much I did not care about what I should & should not do, which led me to tour the USA for the first time. After all of that, I closed off the year with an LP on Noisia's Division Recordings titled Eddy Morphine, which holds a special place in my heart because I had dived deep into the LA beat scene and halftime sound a lot during that period.
Wrapping up the remaining weeks of 2022 and looking into 2023, what are some things we can expect to see from Chee in the new year?
A lot. From new music to new art and possibly getting back into making sample packs once again. I think 2022 was mainly dedicated to touring, but after being on the road so much, I'm ready to lock myself in the studio for large periods of time and possibly create a black hole.
---
Follow Chee on Social Media:
Facebook | Twitter | Instagram | SoundCloud | Spotify | Apple Music