Random Rab and Lapa, long-time royalty in downtempo electronica, team up for a side project dubbed "Dads On Stage" (DOS) with an album to come.
---
Random Rab and Lapa have been collaborating musically for many years, and today announced they will be producing music together under the "Dads On Stage" (DOS) moniker. This project showcases their musical connection as well as their positions in real life as both touring artists and fathers. Music produced under their solo projects emphasizes harmony and beauty in sound, so you can expect the releases coming from DOS will carry that sonic signature while melding into something that transcends boundaries and helps listeners ascend to new heights.
With musical origins emerging from the West Coast electronic scene, Random Rab's unique, sultry sound has built a strong fanbase around the country. Often referred to as "The Master of Emotion," he is known for striking great impact on his fans, whether they know him from the San Francisco underground, his legacy of Burning Man Sunrise sets, or for DJing yoga classes in his new hometown of Denver.
Productions on Random Rab's albums have featured Lapa by name since "39 Circles," which was released on the Awoke album in 2015. Many may have become more familiar with this tune with the CloZee remix, which she played in many of her sets while rising to fame over the last seven years. Since then, Rab and Lapa have collaborated on numerous tracks, including three tunes on Rab's Formless Edge album, which had a particularly good fan response at the time of its release. The two artist's dedication to curating silky, light-woven sounds makes it easy to see that the DOS project will certainly continue to blur genres and evoke emotion along the way.
DOS will make their debut live appearance at Ophelia's Electric Soapbox in Denver on February 4 with support from Edamame. Tickets are already available and can be purchased through the venue's website. The duo also announced that this show serves as a release party for their yet-unreleased full-length collaborative album, which will drop a week prior.
Follow their Instagram to get more information about how to find their music online, pre-save the release, and get access to some singles before the release of the new album.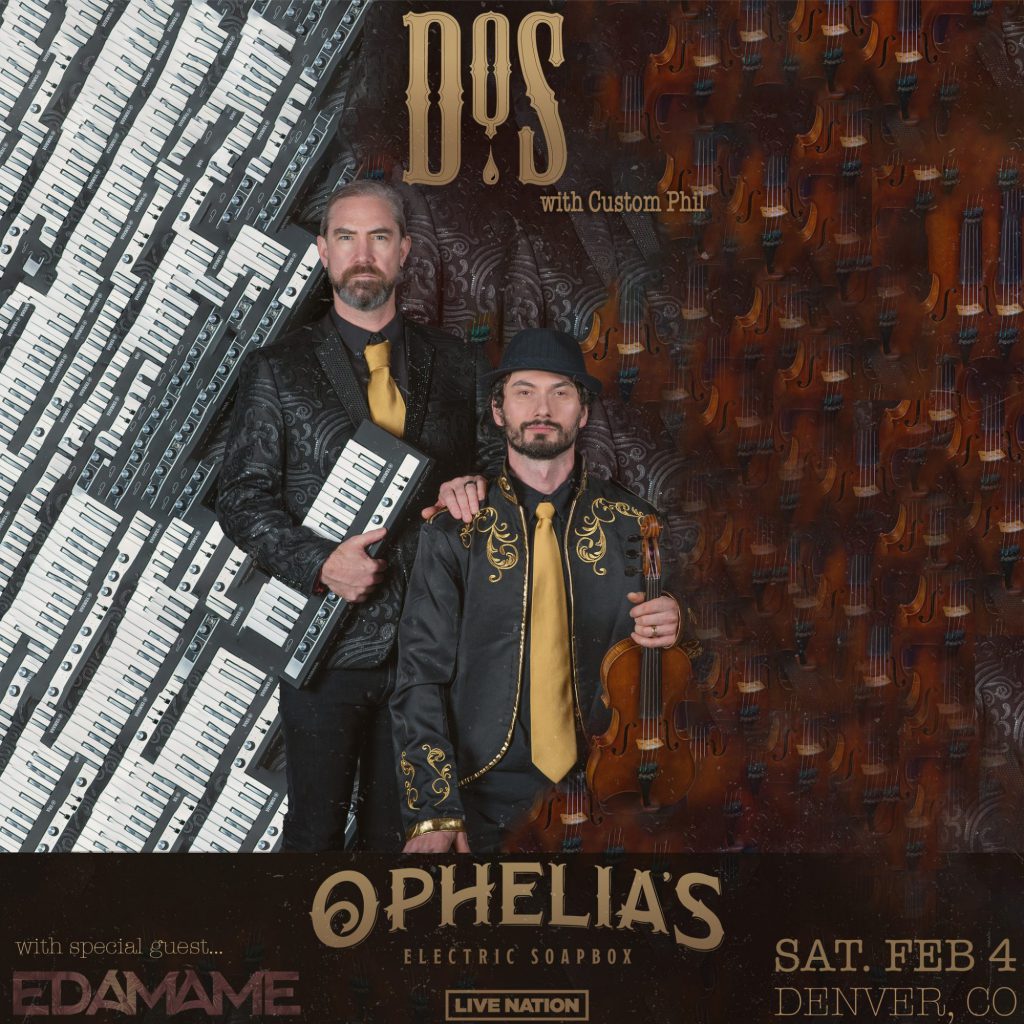 ---
Follow Random Rab:
Website | Facebook | Twitter | Instagram | SoundCloud | YouTube
Follow Lapa:
Website | Facebook | Twitter | Instagram | SoundCloud