Andruss pairs up with Umberto Pagliaroli and El Apache Ness to drop the two-track Mueve EP on Hot Creations that will heat you right up.
---
Mexican DJ and producer Andruss and Italian producer Umberto Pagliaroli are two artists offering fresh cuts in the house scene and should be on your radar. Both artists have released several tracks on other labels, such as South of Saturn, Toolroom, and RIM, to name a few. Now, they're delivering a dose of their energy with their debut release on Hot Creations, the Mueve EP.
Andruss and Umberto Pagliaroli blend warmth into the brisk air and move the body on Mueve, projecting heavy-hitting tech house sounds and placing their dynamic beats front and center in the mind. The two-tracker gets into full swing with the title track as Andruss and Umberto Pagiaroli incorporate organic drum textures that keep it exciting while the catchy vocals from El Apache Ness get layered in for added effect. This blend creates an undeniably infectious cadence as it persuades listeners to close their eyes while transporting them to a warm coastal paradise as salsa elements add flair to the groove to bring the track to a close.
Up next, Andruss teams up with rapper Fatboi in the studio for a quick house tune that delivers an enticing rhythm on "Agachalo" that will have fans turning their heads. The tribal drums keep the energy as Fatboi's husky vocals pull all the intrinsic music elements into a cohesive whole. While listening, fans can imagine the burning sun starting to fade from the day as mist hits their skin for an organic cool-off to enjoy the shimmering hi-hats, making for a proper close to this two-track trip.
Remember to ease your mind and spin these warm tunes on Spotify or your preferred platform. Tell us which track got you moving your body on Twitter!
Stream Andruss & Umberto Pagliaroli ft. Apache Ness – Mueve on Spotify:
---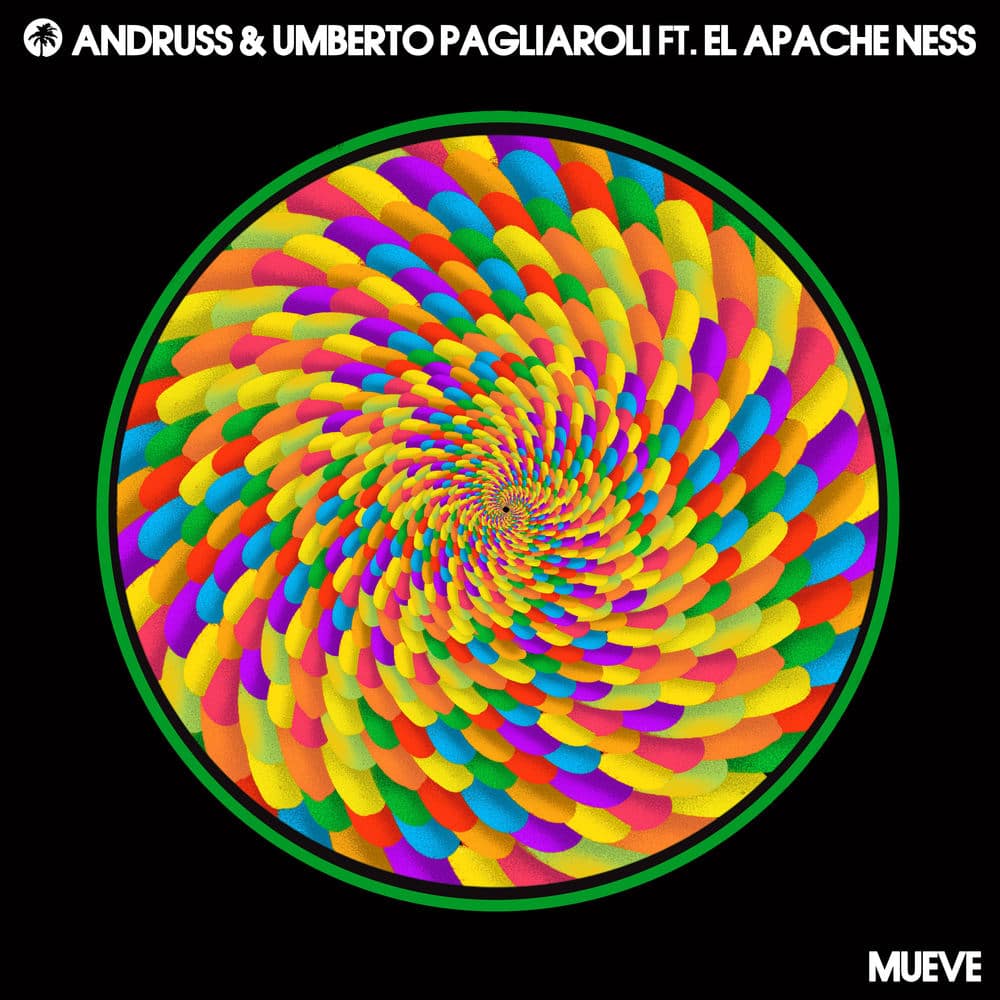 ---
Follow Andruss on Social Media:
Facebook | Instagram | SoundCloud | YouTube
Follow Umberto Pagliaroli on Social Media:
Website | Facebook | Twitter | Instagram | SoundCloud | YouTube