Have you ever wished you could adjust the sound filtering level of your earplugs? When you use Minuendo Lossless Earplugs, you can!
---
We take harm reduction seriously, and ear protection is an integral component of keeping us all safe at events with loud music. We've done comprehensive coverage of ear protection in the past, and we also recently began reviewing new and novel options in the market. Today we're back to review a truly novel option – the sound level adjustable Minuendo Lossless Earplugs – the only consumer-level ear protection option that utilizes that technology. That's pretty interesting since the resistance I hear most about earplugs is regarding comfort and sound.
---
According to Minuendo, these are the key product features:
•Variable passive HiFi filter
•Stepless manual adjustment (7 to 25dB reduction)
•Designed for comfort
•Natural flat frequency response
•Patented adjustable membrane
•No electronics or batteries
When I received my Minuendo Lossless Earplugs, I was impressed with the packaging and all the option accessories included.
Especially important here are all the ear-tip options. Not only has Minuendo included lots of different sizes, but different shapes and configurations as well. This is important as many people find the standard 3-size, single-cup rubber tips to be inadequate for their needs. This is also important in allowing users to find not only the most comfortable fit but the most "complete" fit to assure that their entire ear canal is filled by the tip. If the tips don't seal, the sound will enter outside the earplugs, rendering everything else nearly pointless.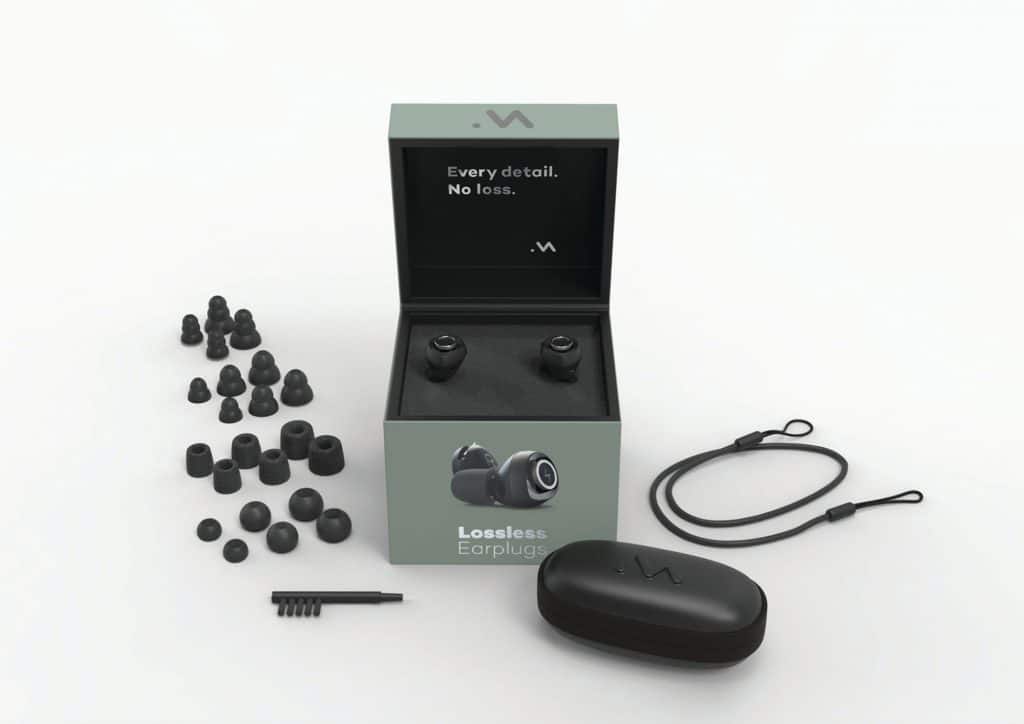 While I will admit I found trying on so many tips a little cumbersome, this did allow me to ultimately pick the best option, and, thus, when I wore them to events, they were very comfortable.
The dial for the filter level is easily accessible on the top of each unit when positioned properly in your ear. Adjusting the dial is simply a matter of moving the dial forward or back to increase or decrease the filter level. I tested this at a few different events, indoors and outdoors, and I definitely found this a convenient feature. For example, in the crowd, I set the filter to max, and the sound quality was quite good while properly filtered. Then, when I went outside to get a drink, I reduced the filter so I could talk to friends without removing the units. Pretty cool!
Two other cool features of these units. First, they are magnetic, so the two "click" together when not in use to help from losing them. Second, they are shaped like a guitar pick, which doesn't have a specific function but is a neat shout-out to their primary market – the musicians themselves. Other accessories in the box include a carrying case, cleaning brush, and lanyard to connect the units while in use if that's your thing.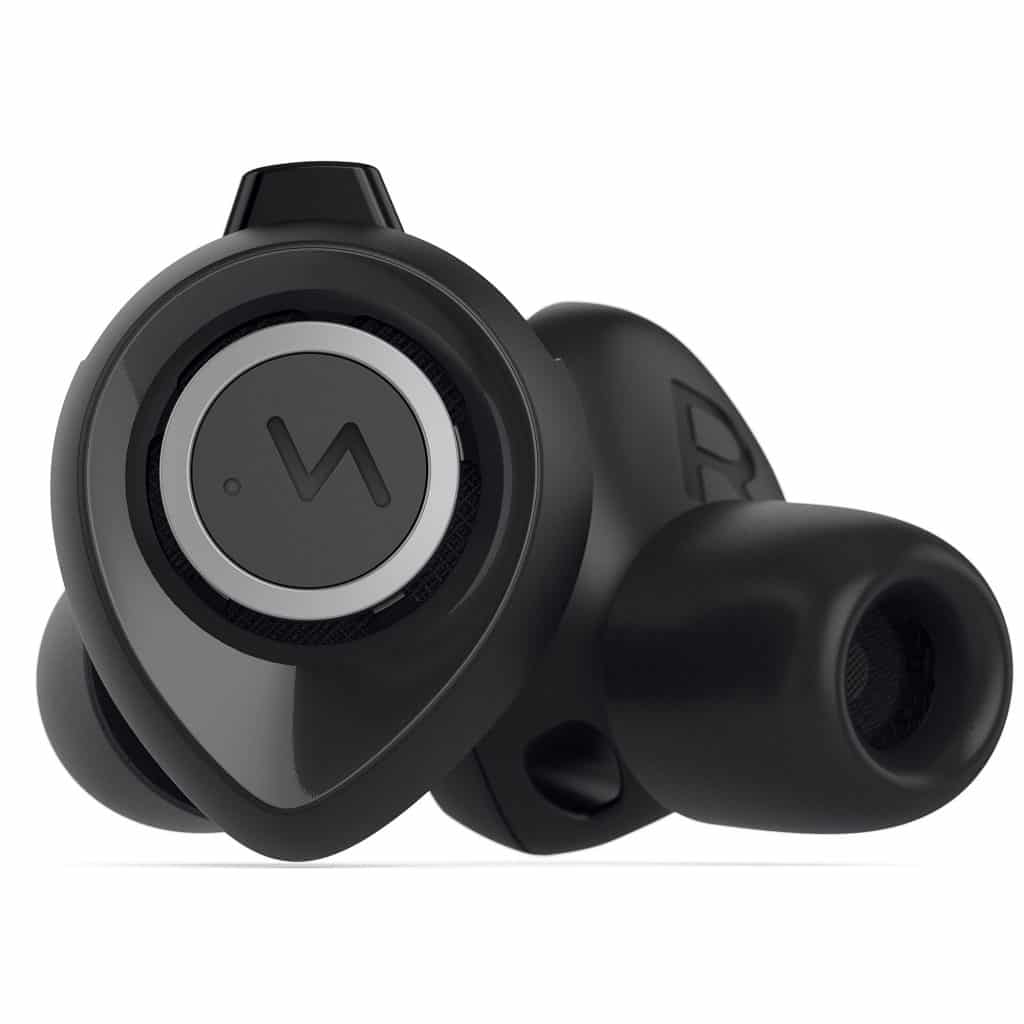 As noted, adjustable attenuation is a really novel and useful feature.
Minuendo touts that the adjustability is "step-less," but I found that I would have liked the dial to have steps or a way to lock it into a current setting. For one thing, adjusting each independently means that you may or may not have equal filtration for each ear. This is probably not a big deal for most users, but worth noting, just in case. However, the more notable issue with the step-less dial is that you can "lose your place" on the dial rather easily. Well, not that easily, but too easily for my comfort. For example, most of the time, this was not a problem, but when I was wearing a hat or brushing my hair, I sometimes knocked the dial into a stronger or weaker setting.
Overall, I'd strongly recommend these for anyone who wants the ability to change filtration levels.
The sound filtration is exceptional, and you will not lose any of the music, just the volume. However, for general concertgoers, it may be hard to justify the list price of $169.00 (currently on sale for $127.00). At the current sale price, these sit right in between most mass-market earplugs ($20-$45) and custom molds (around $200). At the list price, I'd recommend spending a little more on custom molds. But, again, if the adjustability is what you want or need, these are most definitely your best option.
You can buy Minuendo Lossless Earplugs from Soundbrenner in the US (Use discount code EDMIDENTITYSB for 20% off all products) or search the Minuendo site for outlets in your home country.
When you purchase through links on our site, we may earn an affiliate commission. Please see this page for more information.
---
Follow Minuendo on Social Media: