Etari swung by to tell us about how she fell in love with electronic music, her recent run of shows and releases, and what's in store for 2023.
---
Los Angeles is home to thousands of DJs who are all looking to make their mark on the dance music scene across a range of genres and styles. This includes Etari, a DJ and producer who found a home in the electronic realm after discovering house and trance at the age of 11 and hasn't looked back since. From her early days as a raver to learning how to DJ on a Numark Universal Mixdeck, she's continued to grow and explore the reaches of the scene with each passing year.
Flash forward to 2022, and Etari has blossomed to become one of the most dynamic artists in the underground scene in Los Angeles. On the DJing front, she's taken the stage at renowned parties, including Incognito and Fast At Work, but she's taken a step further by performing at Yoonfest and crossing the pond to play in Berlin at HÖR.
Adding to her multi-dimensional nature Etari has also churned out some impressive releases that showcase her unique soundscapes that offer up everything from breaks to house and everything in between. This year has seen her deliver beautiful EPs on labels like Native Boundaries and Delusional Records while also putting her spin on ZOF and M.F.S: Observatory's "Already Know" and twisting it to perfection.
The future is brighter than ever for Etari as she presses on into the new year, and we were lucky enough to get a chance to chat with this budding artist to explore her roots, recent releases, and plenty more. Listen to her exclusive guest mix and read on for the full conversation!
Stream EDMID Guest Mix 349 || Etari on SoundCloud:
---
Hi Etari, thanks so much for taking the time to chat with us today. Before we get into your recent work, let's turn back the clock a bit! You started DJing at 16 and found your groove during your early years. What led to you deciding to get behind the decks for the first time? 
Hey! Thank you so much for having me. For me, it was definitely falling in love with electronic music at such a young age that led me to want to start DJing. It's kind of a funny story, but one of my mom's ex-boyfriends left his laptop at our house when they broke up, and he never came back to get it. So my nosy little 11-year-old self at the time decided to snoop through it, and I went through his iTunes library, and this was when I discovered the beauty of electronic music. He had tons of OG trance and house from back in the day, as well as some old-school Kaskade, which I immediately fell in love with.
The first electronic track I ever heard was "Steppin' Out" by Kaskade, and I honestly never looked back after that. I pretty much became obsessed with electronic music and would always watch music festival trailers on YouTube. I even went through a kandi kid, shuffler, and glover phase for quite some time. [Laughs] But yeah, all of this led to the point of me realizing I would love to start DJing, and luckily, my parents were very supportive of that decision and bought my very first DJ controller for my 16th birthday, which was a Numark Universal Mixdeck. That thing was ancient [Laughs], but I loved it so much. It taught me how to mix by ear at a very young age since I started out with burning CDs and mixing that way. 
Since you've begun DJing and producing music, what have been some of the biggest hurdles you've faced along the way? Have you been able to overcome them? 
One of the biggest hurdles with DJing along the way has been figuring out my unique style and what sounds make me feel alive when I play out. Although I will say after many years of DJing and discovering new music all the time, I've most definitely found my niche. It's almost like I was shedding all the layers of what kind of artist I thought I wanted to be and to now be at this point where I've truly found my sound and overall love for the higher BPMs within breakbeats, jungle, electro, trance, etc.
When I get behind the decks these days, I'm completely in the zone from start to finish, and I think that has a lot to do with the fact that I truly love the music I'm playing. Another thing is learning that I don't have to say yes to every gig opportunity, every guest mix opportunity, etc., that comes my way. In this DJ life, it could get extremely overwhelming very quickly, so learning to pace myself so I don't hit major burnout is incredibly important. This is definitely something I'm still working on as I'm only human, and it feels nice to have a stacked schedule, but I know burnout in this industry is very real, and it's key to be mindful of that.
As for producing, I'd say my biggest hurdle at the moment is wanting to make more music that I would actually play out in my sets. I say this because I tend to make emotional, melodious types of music because that's what I seem to be drawn to when it comes to the production side of things. However, when I DJ, it's the complete opposite lol. So yeah, that's something I'm working through at the moment.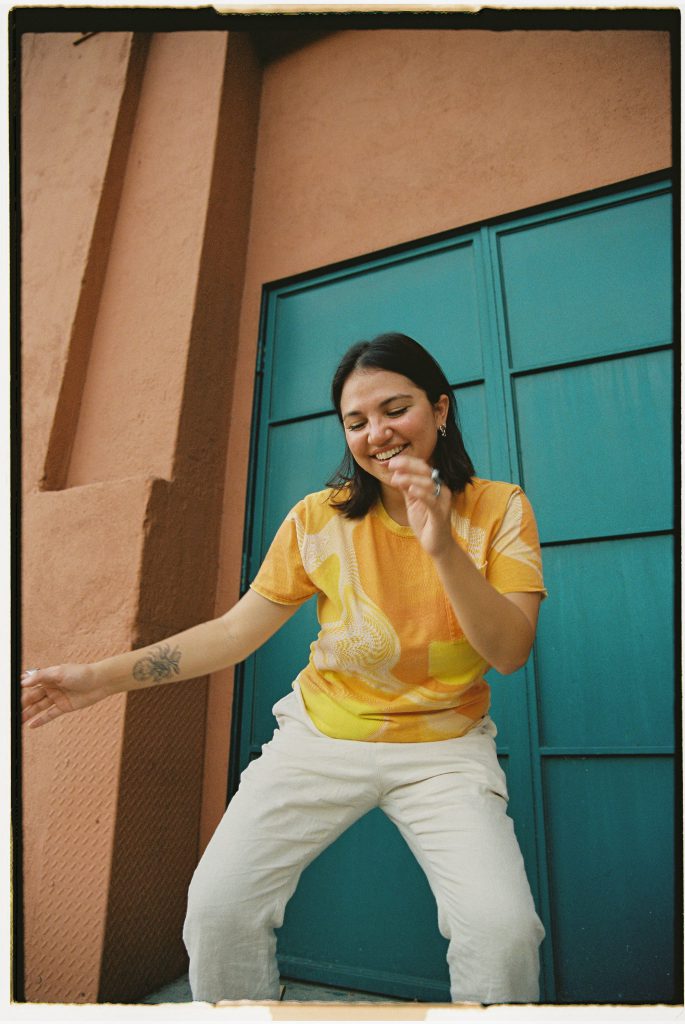 Last month saw you drop off the Ascending EP on Delusional Records. It's an absolute stunner that sees you explore drum and bass and breaks with atmospheric and organic elements that hit the spot. What was the production process like for this release? 
Awe, thank you! I'm happy to hear you enjoyed the release. Major love to the Delusional Records fam! Marie and Maude are the absolute best. So for this project, it was my very first time working on some drum and bass/jungle type of tunes which was really fun. It was a very nice challenge and taught me quite a few things. I don't have much studio gear at the moment, so for this EP, it was mainly all in the box: just myself, Ableton Live, and my Push 2.
I believe the first track I started working on within this project was "Sacred Space," and by the time I finished that one, I was beyond hyped. It just felt so good to work on a style of music that I haven't tried yet production-wise, and loving the end product. After finishing that one, I then started working on "Ascending," which has probably been one of my favorite tracks that I've produced as of late. Shoutout to Marie Nyx for making such a badass remix for that track! The techno spin she put on it is so dope.
As for the more downtempo-ish track on the EP called "Departure To Sunrise" (Etari's Downtempo Edit), this was already a track I had created way before I even started the other two tracks. I finished this one when I was on a plane, literally departing as the sunrise was happening, hence the name. [Laughs] I thought it was going to end up being one of those finished tracks that I don't do anything with, but after finishing "Sacred Space" and "Ascending," I realized that it actually fit so well and truly finalized the project in my eyes. 
You also released a smashing remix of ZOF and M.F.S: Observatory's "Already Know" earlier this year. Do you have a different approach to your workflow when you're twisting a tune that's already been made? 
This was such a fun remix to make! When I was hit up about making this remix, I only had a two-week deadline to finish it and wasn't quite sure if I was going to be able to make it happen. Luckily I did it, and that was a very proud moment for myself, as I usually take a while to finish something when I produce. I'm a perfectionist, which definitely gets in the way of finishing tracks at times.
When it comes to working on remixes, my workflow is all about how I can change up the drums/groove completely, what melodic elements I can add that will create that special Etari feel, and how I can add my own spice to the track arrangement. I usually sit there and listen to the track repeatedly and think, "how can I make this as unique as possible?"
For this specific remix, I knew right away that I wanted to keep ZOF's incredible vocals (her voice is insane!) and quite a few of the melodic sounds, which I chopped up a bit and whatnot. This track already had such a spunky, playful vibe to it. So my goal was to keep it that way but with a different overall flow which led me to change up the drum pattern and give it a slight breakbeat feel. I remember I was a bit stuck on this remix for the last few days because it didn't feel complete, but once I added one last melodic element to the track, which first comes in around the 1:50 mark.. that was it for me. I knew it was finished.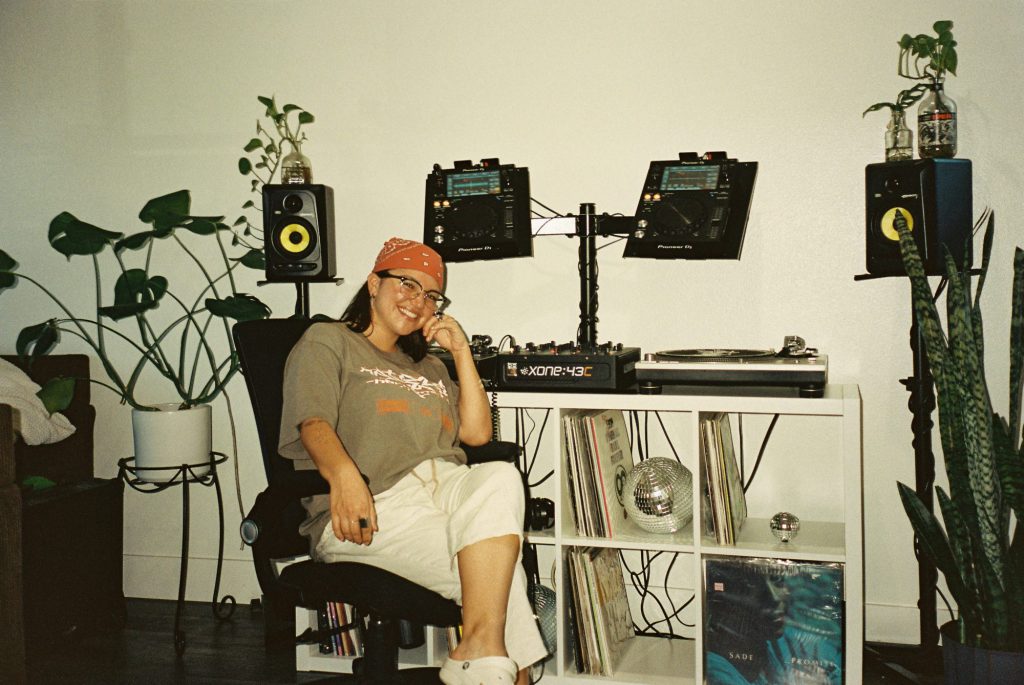 On the DJing side of your career, you've taken the stage at unique events like Yoonfest while also crossing the Atlantic to play at HÖR in Germany this year. Has there been a specific moment from a show that's stood out to you as special in 2022?
Yeah, this year has been a wild one! I've played so many great events this year, like Lights Down Low, Incognito, Saturday Saturday x Electro Boogie Bot in CDMX, Evar Records, Fast at Work, Yoonfest, and HÖR, and they have all had their own specific special moments for sure. But if I had to choose, I'd say my birthday set at Fast at Work in October was probably one of the most special moments I've ever had DJing thus far.
That night felt like absolute magic, and I was beyond excited to finally play my Fast at Work debut. Because all the homies were there supporting and celebrating with me on my birthday, and I threw down one of my favorite sets I've ever played, I couldn't ask for a better night. I still get goosebumps every time I think about that moment.
Also, playing at HÖR for the very first time was absolutely surreal. It was my first time going to Berlin, and all I could think was, "am I really about to play my debut HÖR set right now?" It was truly a pinch-me moment. Lastly, I have to give a shout-out to the Yoon crew. I've played their festival twice now, and it truly is one of the best parties I've ever played. The people that attend this event are so welcoming and ready to hear fresh, new sounds and have always shown me hella love in the crowd. 
While some DJs prep for their sets and pre-plan a bit of what they want to play, others live their life on the edge and just go with the flow of the night. Do you have a specific approach to track curation and how you like to set the vibe for the night?
Yeah, I have the same routine I follow when doing my music prep before a show. I usually spend a few hours digging for new tunes to play for that specific gig. I'm big on music hunting and making sure I have some fresh tracks to throw down in each set. There's so much music out there, and I think it's really important to stay knowledgeable on what's being released and always spicing up your music library.
After digging for some music, I'll organize my new finds and create a playlist of about 100-150ish tracks with what vibe I feel I want to play out for that specific gig. I always know what track I'm going to start my set with and end my set with, but everything in between is chosen from that playlist of 100-150 tracks which creates such a unique journey. I truly never know what direction I'm going to go in, it's all in the moment, and that's what makes DJing for a crowd so fun and special.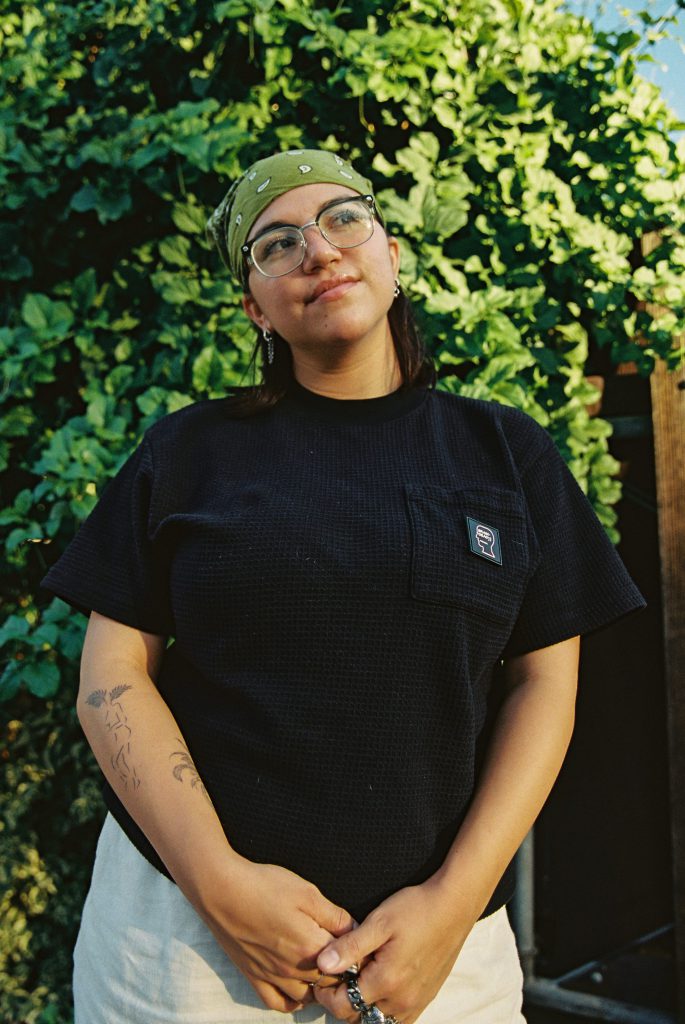 Los Angeles is a thriving hub for the dance music scene with so much to offer. What's your favorite part about living there? On the flip side, is there anything you're not a fan of? 
Absolutely agreed! I've actually been saying lately that I feel like the LA underground scene is 100% thriving at the moment. There are always so many parties to choose from every weekend with the most insane lineups, and for that, I'm beyond thankful to be a part of this ever-growing scene and to be given the opportunity to play at some of these parties. I can see some of my favorite artists like X-Coast, Maara, Chaos in the CBD, Sherelle, Shanti Celeste – and the list goes on – all in the city where I live is such a blessing.
On top of that, the amount of local talent in this city is absolutely wild, and I'm so happy to be able to call many of these people my homies. We're doing the damn thing over here, and it's only getting better. I think the only thing I'm not a fan of within the music scene here in LA is our club scene. The clubs here stay booking the same artists over and over again, and it's usually always the same type of sound, just not much variation, unfortunately. Luckily, our underground scene is staying on top of that and keeping the scene rejuvenated. 
Finally, since most of the year is over – what plans do you have for the rest of 2022, and are there any specific goals you'd like to achieve in 2023? 
For the rest of 2022, I'm planning on keeping it mellow and energizing myself for what's to come in 2023. After the wild ride this year has been with DJ gigs and music releases, it's time to give myself a big hug and be proud of all I've accomplished. Going into 2023, some of my biggest goals are to land on some festival lineups, play more shows in Europe, focus on producing more music, and get some nice releases scheduled for the year. There's a lot of work that needs to be done, and that's exactly what I'm going to do!
---
Follow Etari on Social Media:
Facebook | Twitter | Instagram | SoundCloud