BONNIE X CLYDE brings a melancholic sound and a story of love that was lost on their debut album, Tears In Paradise.
---
Since becoming friends in eighth grade, Paige Lopynski and Daniel Litman drifted apart before forming BONNIE X CLYDE in 2015. Touring the world together and playing some of the biggest festivals with their unique sound, the two became more than just friends. Over the course of six years, their relationship remained a secret before they split, leaving questions about the future of BONNIE X CLYDE up in the air. However, their passion for music surpassed any issues they might have had, and thus the birth of their debut album, Tears In Paradise.
On Tears In Paradise, BONNIE x CLYDE share their story through ten tracks and takes listeners on a journey through their relationship they step out of their comfort zone and experiment with different styles. Mending their musical relationship from their broken romance, each song shares their raw emotions and the beauty that came out of it. In a momentary detour from the sound that they have coined, BONNIE x CLYDE has assured fans that their career is far from over.
Check out BONNIE x CLYDE's debut album on Spotify below or any streaming platform! Keep reading to dive deeper into each track.
Stream BONNIE X CLYDE – Tears In Paradise on Spotify:
---
Tears In Paradise begins with a low rhythm with echoing synths radiating in the background in the opening track, "Another You."
As the deep beats build up into an electrifying drop on "Another You," Paige yearns for a similar love she once experienced as she puts her vocal prowess on display. Although it offers a lower tone, this dance-fueled beat makes you want to get up and move your feet. The following track, "In Too Deep," fades in next and offers a faster rhythm in another chapter of their story. This track creates an emotional soundscape, with each build-up and drop offering unique elements for listeners to explore.
"Need Somebody" uses retro sounds and fluttering synths paired with echoing vocals to create a sense of longing as they continue the journey through their relationship. "Chance On Love" offers a bouncy rhythm and switches between variable synths. The strong build-ups are paired with distant vocals, creating a rolling tempo by changing tones.
BONNIE x CLYDE keeps your mind swirling with "Hands On My Body" which pairs vocals from Paige with those from MASN as they play with different tempos and experiment in the electro-pop realm, making it set itself apart from other songs on the album. This track stands as a perfect example of their ability to blend genres and create their own style. Then, "Ready For Love" starts off sultry and slowly and steadily picks up the pace with clapping synths before the alluring drops add plenty of energy into the mix.
"Too Right To Be Wrong" starts off with a haunting synth that permeates the rest of the song, while the subtle build-up leads into a pounding drop.
The powerful lyrics and somber vocals on "Too Right To Be Wrong" really hit your emotions, adding yet another piece to the puzzle of BONNIE X CLYDE's relationship. "See The Light" starts with melancholic piano chords and background vocals, evoking an array of emotions as the tone changes and the low roaring synths pick up speed, breaking into mystifying drops.
With a sense of euphoria, "Love Someone" focuses on the vocals with trumpeting synths in the background this song twirl, creating nostalgia with each drop. Singing about love and the emotions that come along with it, this is a song that everyone can relate to, pulling on our heartstrings. The final track, "Last Dance," brings their story to a close, beginning with vocals accompanied by piano chords before it changes tempo as the electronic synths intensify during the drop. The change in tempo ebbs and flows, experimenting with different vibes before coming full circle as it touches each element of the album as a whole.
Tears In Paradise is a reflection of the years, time, and emotions BONNIE x CLYDE have put in together, welcoming a more melancholic sound.
This ten-track album has an emotional turn through every song. Picking up the pieces of their broken relationship, the power of music has proven BONNIE x CLYDE is an unbreakable pair with a bright future ahead of them. Drifting from their trap sound to one that's more electro-pop and house-fueled, this album is raw with emotions with subtle hints of their bass beginnings.
---
BONNIE X CLYDE – Tears In Paradise – Tracklist:
Another You
In Too Deep
Need Somebody
Chance On Love
Hands On My Body (feat. MASN)
Ready For Love
Too Right To Be Wrong
See The Light
Love Someone
Last Dance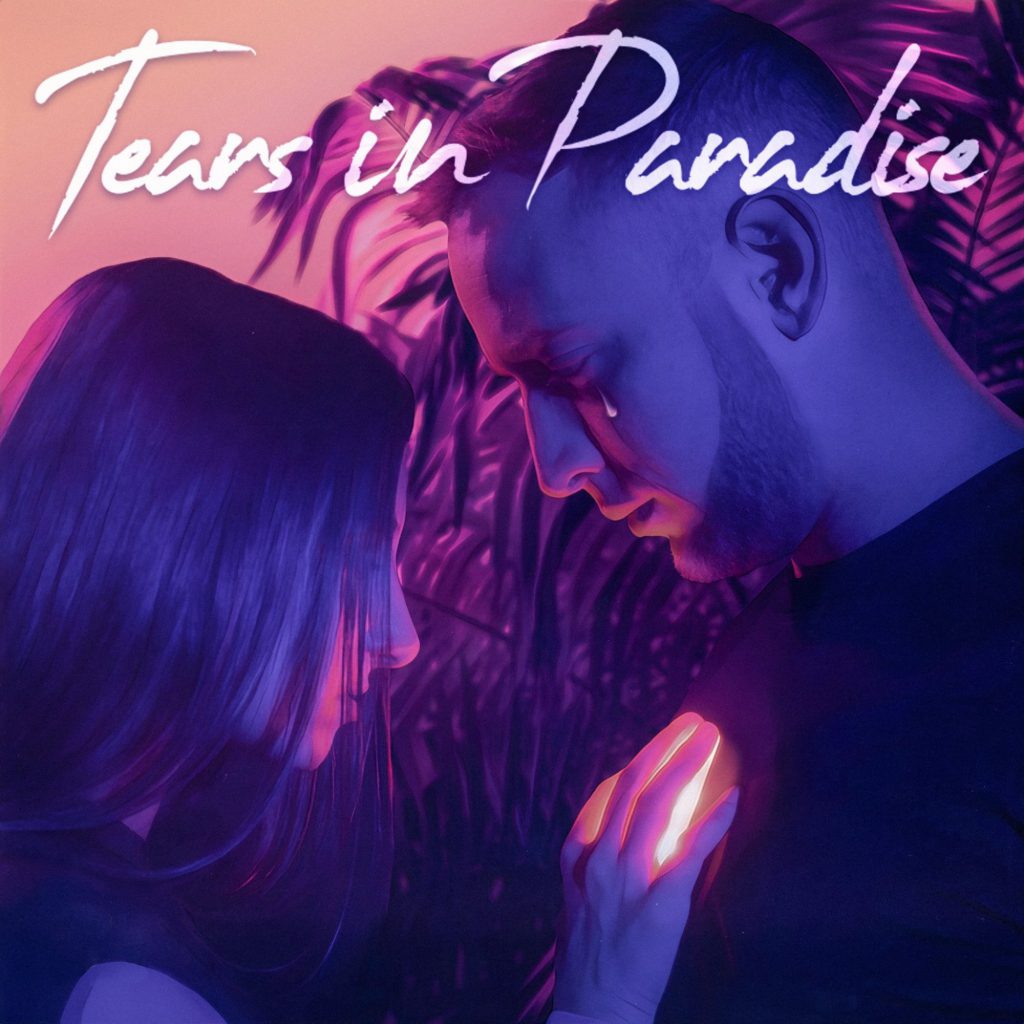 ---
Follow BONNIE X CLYDE on Social Media:
Facebook | Twitter | Instagram | SoundCloud