Taylor Torrence swung by ahead of his performance at Dreamstate SoCal to talk about his recent shows, workflow, and inspirations.
---
Anyone watching Enhanced Progressive for the better part of the last decade can see the plethora of artists under who have called the imprint home and really cemented themselves as tastemakers and innovators in the progressive dance scene. One of the recent standouts who has carved out significant space on that label and consistently delivered impressive tunes is Taylor Torrence.
Taylor Torrence's journey from lawyer to progressive maestro has been nothing short of inspiring over the past few years. Tracks like "If We Say Goodbye" with Natalie Major, "Yuna," "Sapphire," and "Dream Again" are just a sample of this creative's sound, and he's taken on the mixing duties for Enhanced Progressive's Ibiza 2020 and Best of 2020 compilations as well. This year has only seen Taylor Torrence continue to fly as he returned to Enhanced Progressive with three fresh singles – "Gravity," "Oxygen," and "Karma" – and took the stage at EDC Las Vegas back in May.
With instrumentals that give the same hard-hitting vibrance as mid-2010's Anjunabeats progressive trance and vocal cuts that have lit up the minds of fans, it's impossible not to fall in love with Taylor Torrence once you hear his music. We got the chance to chat with this rising star ahead of his set at Dreamstate SoCal later this month, so listen to his exclusive guest mix and read on to find out more about this producer!
Stream EDMID Guest Mix 346 || Taylor Torrence on SoundCloud:
---
First, let me start off by congratulating you on playing your first EDC Las Vegas earlier this year. As a producer who's slowly shifted from a day job to producing more and more, was this the moment that made you say, "I'm making it"?
Thank you! And also, I appreciate you and the EDM Identity team for the opportunity. I really admire what you guys do for our community. 
I honestly have to say, I don't know if I can really say I'm "making it" yet! It feels like I shouldn't tempt fate on that one. [Laughs] From my perspective, I have so much further to go before I can really feel that way, and the further I get down the road of artist life, the more I'm unsure whether it ever truly feels that way for all but the biggest artists in the world. It's a constant and relentless marathon, and recently I've been trying to cultivate a mindset more and more where I just enjoy each and every day on the journey.
With that said, EDC Las Vegas this year was an absolute dream come true. Playing that festival has been a dream of mine for a long, long time now. For me, this was my "Mt. Everest" moment—it was the biggest goal I ever had. And so stepping up onto that stage was a huge validating accomplishment for me. It felt like something I was doing was working; the work I've been putting in these last few years has been worth it, and all the sacrifices I've made were worth it, too. It gave me a lot of assurance that I was on the right path toward my dreams. 
Your next big gig on the horizon is the always-exciting Dreamstate SoCal. What can fans expect from your set there? Do you have anything in the pipeline that you're planning to debut at the festival?
I'm beyond excited for Dreamstate this year! It's honestly my favorite festival because the vibes are so immaculate. [Laughs] Right now, I'm exploring a transition in my sound toward techier, moodier vibes closer to the techno sphere, and I'm really stoked to lean into that inspiration at Dreamstate while also, of course, playing the tracks that people have come to know me for. 
And yes, I'm bringing a boatload of new tunes! Literally going back to Ableton to wrap up more new stuff after this interview. [Laughs] With all that said, there may be some other surprises for Dreamstate this year. I can't say more yet, but keep an eye on my socials!
One of the best aspects of Dreamstate SoCal is that it's become a true meeting of the minds for trance artists in the US, many of whom stick around to catch each other's sets. Have you found inspiration at the festival in the past – and are there artists you're planning to check out?
I love that description—that's very true. Last year I was really blown away by Alpha 9 and Genix. They crushed it with their sets, and every time I see trance live on huge stages, it brings new inspiration and perspective to me for how I can produce back in the studio. It's also typically the time of the year when I get to catch the most psytrance sets. [Laughs] 
Last year I was still on tour with Tritonal and actually had a show on the Friday night of Dreamstate, so I could only attend Saturday. So I missed Elysian's live set. Excited to check them out this year!
Also, this year I'm stoked to see my friends Jorza and SCHALA perform. I'm also really excited to catch Farius' set since I work so closely with him on my label, Enhanced Music, but I've never had the opportunity to see a DJ set from him. I'm a huge John O'Callaghan fan, so I'm looking forward to seeing his Joint Operations Centre set as well.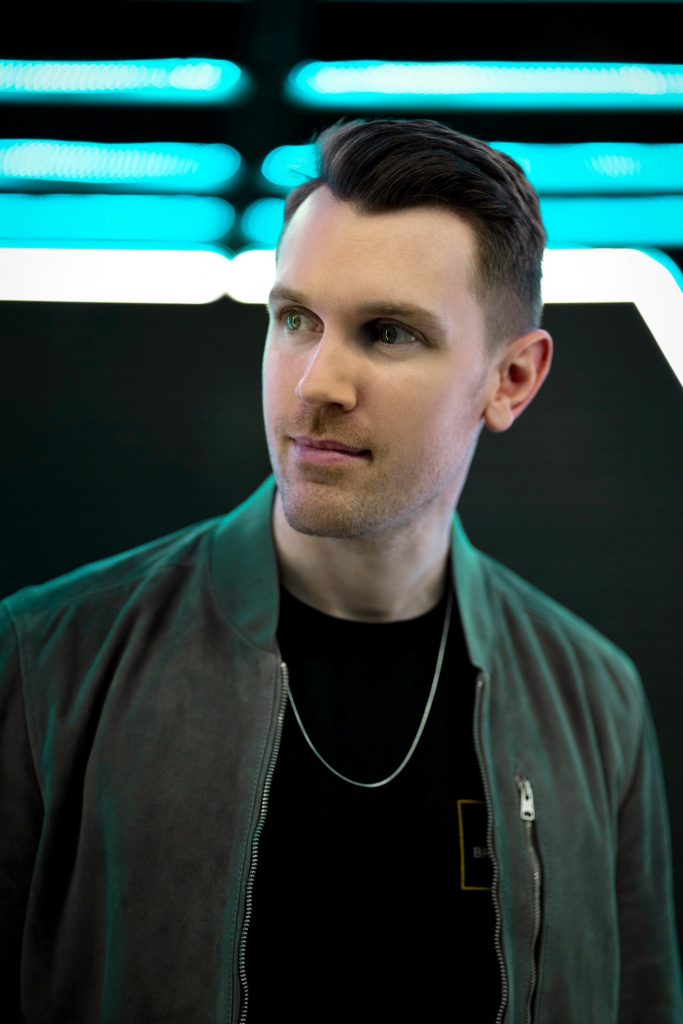 The last few releases you've dropped have seen you singer/songwriters Ava Silver and Julia Ross, do you find it easier working with vocalists when writing tracks, or do you prefer to write instrumentals and feel out the right vocalist later? 
When I have a great vocal to work with, I find it so easy to produce around it. A great vocal inspires me so much and brings out my best creative mind. So I absolutely prefer having the vocal first and writing around it. With that said, if I can anticipate that there will be vocals later, I can fill the space in my imagination and write a track leaving space for someone to come in after. That's how Karma came about—I wrote the track and thought Julia would be the perfect person to sing over it. But, most of the time, I prefer to write to a vocal that's already written so I can craft the track around it.
Funny enough, overall, with regard to vocal tracks, I'm literally at a point now where I've realized I need to balance out my catalog and write some instrumentals, too! When I play sets sometimes, almost the entire set is vocal tunes because I just love them so much.   
You recently had your hit "Oxygen" remixed by progressive trance heavy hitter Rafael Frost as part of the Digitally Enhanced Volume Seven compilation; with that being said, is there anyone you've had a dream of remixing for or getting remixed by?
First off, I just want to say how much of an honor it was that Rafael remixed Oxygen. He's one of the most talented people in the industry and also one of the nicest. He inspires me so much. 
For me, I honestly have the most interest in remixing older vocal trance tunes. I love the classic vocals from artists like Audrey Gallagher, Leah, and Sara Howells. Putting my spin on some of those tunes would be a dream come true.
As far as people who I'd love to remix my work, I really would love to see how someone like Kaimo K would integrate my tunes into a trancier, uplifting direction. I think his vocal uplifting sound is literally about as good as it gets. It's also fun to think outside the trance box a little bit. For example, it would be so cool to see how Monrroe would re-imagine my vocal tunes into liquid drum & bass. 
In the past, you've done a lot of videos emphasizing workflow and organizing for producers, do you think that's a major reason why there's such a drop-off between novice producers and those that stick with it over time?
This is a huge topic of interest for me because I teach music production at an amazing school called Cosmic Academy and was a former student there. One of the biggest things we try to work on with our students is workflow, organization, and efficiency in the studio. I think a lot of producers don't have an organized process, and so the journey through a project gets overwhelming and causes them to give up on a song that might have great potential. Over time, this process can build a lot of frustration, and it can cause a producer to stop producing entirely or really dampen their momentum. So in my work with Cosmic as well as just in my personal capacity, I try to help people where I can with regard to that topic. 
But, there's something else you asked in your question that I find intriguing: why there is such a drop-off between beginners and those who really stick with the craft. I believe the answer lies in something called "the Dip," which refers to a concept in psychology called the "Dunning-Kruger Effect." This effect essentially describes how when someone begins learning a new skill, their confidence initially rockets up.
At first, they think they have a good handle on the task because they haven't yet gone far enough into the topic to know what they don't know. They may not even have the development yet to understand that their work isn't as high quality as they think it is. As someone learns more, they quickly begin to realize that what they're trying to learn is much harder and goes much deeper than they originally thought, and their confidence and motivation plummet. This crash in confidence and motivation is called "the Dip."
And this happens to producers all the time. It's really, really difficult. And slowly climbing out of this dip takes a long time, a lot of dedication, and a tremendous amount of discipline and perseverance. Many people only stick with it if they truly love the journey and the craft. And honestly, a lot of people enjoy the destination a lot more than they enjoy the daily grind. And that's okay! But it's also what explains why it's so hard to stay consistent as a producer after the beginning stage. Grinding through that dip is very hard.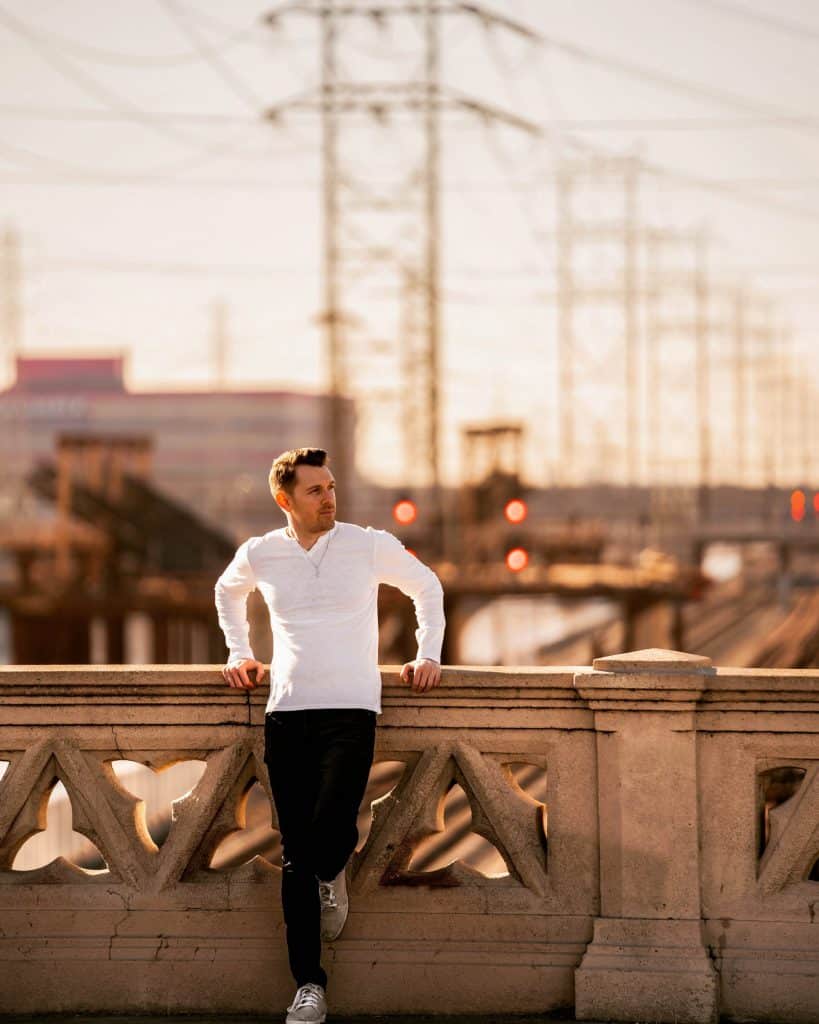 Is there anyone amongst your friends/colleagues that you think is really underrated or is on track to have a very strong final few months of 2022 or early '23? 
I love this question. There's one producer who immediately comes to mind. Formula None, a psytrance producer from Denver, is primed to have an incredible 2023. He's a good friend of mine, and honestly, I think he's producing the level of quality psytrance that should be placing him on festival stages. If you haven't heard of him, look him up!
Finally, what personal goals do you have for the rest of the year and the near future? 
Over the next few months, musically, my main goal is to really solidify my new sound on a very special project I've been pouring time into this year. I have a new track coming out this Friday called "Turbulence" that I hope can establish some really solid footing in that direction, and honestly, I just want to keep it going. 
In my personal life, I've been really prioritizing my health and fitness lately, and I'm super stoked to keep sharpening that area. I've got to give a shoutout to my trainer Matt Smith, who is actually a music producer as well (his artist name is Matt Dylan). He's been really helping me get into amazing shape despite all of the time I spend in the studio. 
Finally, I think in 2023, it's going to be time to take a vacation with my wife. I honestly have not had a single non-music-related trip where I wasn't performing in a couple of years now. I could use a nice chill trip with the wifey—she deserves it, and I'm sure she's sick of being a tour manager for me when we travel together. [Laughs] 
Thank you so much for this again! It's been a pleasure. 
---
Follow Taylor Torrence on Social Media:
Facebook | Twitter | Instagram | SoundCloud